Filter Options
Butler Mortgage Mortgage Rates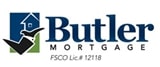 Below are the lowest mortgage rates that RateSpy is tracking for Butler Mortgage. Always confirm the exact up-to-date rate and terms directly with the provider itself.


Notes on Butler Mortgage
Butler Mortgage
Butler Mortgage is one of the highest-volume mortgage brokers in Canada. It operates as both a traditional and discount mortgage brokerage in one.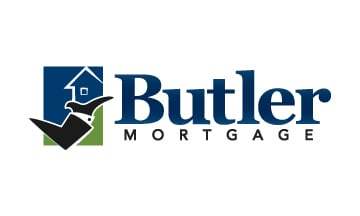 The business is based in Etobicoke, Ontario, and mainly serves the provinces of Ontario, Alberta and British Columbia.
Butler Mortgage is a family firm that was founded by Ron Butler and his sons Will and David. They boast direct access to virtually every major lender in Canada, offering their clients a wide range of mortgage products.
Ron Butler described his business model to Mortgage Broker News as "direct-to-consumer Internet marketing of discounted mortgage rates serviced entirely from our call centre."
The close relationship the company has nurtured with some of the country's biggest lenders means Butler Mortgage has access to high-volume discounts, which are then passed on to clients in the form of lower rates. This allows Butler to advertise among the lowest mortgage rates in Canada.
The first is best known for its online mortgages. It specializes in competitive rates for borrowers who don't mind transacting by email and phone. The firm markets heavily online, in print and on radio.
Butler Mortgage Rates
Because Butler Mortgage works with a well-established network of lenders, it can easily shop a nationwide mortgage market of banks, trusts and other financial institutions to find the "best mortgage terms and best mortgage rates" for its clients. As a result, it's typically in the top 3 best rates for the majority of mortgage terms available on this website.
Butler is well known for subsidizing appraisal costs. In some cases, the firm even covers part or all of the legal fees to close. As with all mortgage brokers, however, Butler does not systematically pay other lenders' discharge fees or penalties.
Butler Mortgage can typically secure rate-holds ranging from 90 to 120 days, although certain special offer rates may stipulate a reduced rate hold. Butler Mortgage rates also typically offer lump sum and payment increase prepayment privileges ranging from 5% to 20%.
The firm assists borrowers with fixed mortgages ranging from one to 10 years, as well as 3- and 5-year variable rates.
The company is widely known for its cash-back effective rates. This is where the borrower receives up-front funds once the mortgage closes in lieu of a lower contract rate. This cash can be handy for first-time buyers overwhelmed with the initial costs of purchasing a new home.
Butler Mortgage can offer virtually any kind of mortgage product to suit a client's needs, whether that be:
a no-frills product when a low rate is of primary importance
a full-featured mortgage, with added flexibility (like lower prepayment penalties should you need to break the mortgage early)
rental property financing
commercial financing
private mortgages.
The company advertises its prime lending rates on most top rate comparison websites in Canada. In fact, Butler mortgage is one of the biggest-paying online rate advertisers in the nation. The rates the firm posts on RateSpy have often been lower than on any other site.
Butler Mortgage Variable-Rate Mortgages
For those who are well-qualified, have several months of living expenses saved up and a better-than-average ability to handle higher interest costs, a variable-rate mortgage can offer several advantages over a fixed-rate mortgage. Butler's lowest rates are generally variable rates.
Butler Mortgage works with all major broker-channel lenders and can almost always secure qualified customers a variable rate that's either the lowest in Canada or within 10 basis points of the low.
Butler Mortgages for Self-Employed
If you are self-employed and perhaps have had difficulty receiving approval from traditional mortgage lenders, Butler Mortgage offers customized mortgage solutions for you.
They work with several lenders that cater to self-employed individuals, some of which allow a down payment as little as 10%. Even those who report a low taxable income can find mortgage solutions at the company, so long as they have enough offsetting positives (like significant equity and/or great credit).
Some of the specific products Butler Mortgage has offered in the past include:
The Low Doc Mortgage: With this mortgage you can purchase a new property or refinance your existing home up to 90% of its appraised value. The lender bases its approval on your credit rating rather than net income. Applicants will need a clean credit history and proof of self-employment for at least the last three years. In addition, the subject property must be located in or near a major urban centre.
The No-Income Mortgage: This mortgage allows you to purchase or refinance a property up to 80% of its appraised value. As long as you have 20% down payment or equity, Butler Mortgage can usually secure a mortgage for almost any income or credit situation. Those with higher incomes and cleaner credit histories are more likely to obtain a more competitive rate.
Butler Mortgage Renewals
Butler Mortgage assists existing homeowners by shopping your mortgage around to over a dozen lenders that offer "free switches."
The company says it can typically secure approvals on switches within 24-48 hours for qualified borrowers with the required documentation.
Like most brokers, Butler Mortgage can run through your lender's renewal offer, review the numbers on your application and then let you know for certain what renewal options are most cost effective.
Butler Mortgage Refinancing
For well-qualified borrowers, refinancing your mortgage at Butler's lowest rates can allow one to restructure their financing to more favourable terms. That can potentially result in paying off your mortgage years earlier, or to take advantage of lower interest costs.
Butler's refinance options are diverse. Borrowers with strong credit and built-up equity in their home, for example, can refinance using prime and non-prime first mortgages, second mortgages, HELOC and private mortgages, in order to access that equity. When unexpected life events or emergency expenses happen, Butler has among the widest array of refinance options in the country. That's also key for less-urgent refinance reasons, like consolidating higher-interest debt (such as credit cards), financing home renovations, making funds available for investment purposes or supporting a family member's post-secondary education.
Butler Mortgage HELOC
Like most mortgage providers, Butler Mortgage can help you secure a home equity line of credit (HELOC). It does this through its lender partners, with the vast majority of its HELOC funding sourced from the major banks.
HELOCs can be useful for homeowners wanting to access the equity they've built up in their home. Butler clients use HELOCs for a variety of purposes, include home renovation projects, to consolidate higher interest debt, for higher education for themselves or a child or in case of a financial emergency.
Out of all rates offered by Butler Mortgage, HELOC rates are sometimes its least competitive. The reason is that lenders often offer the lowest HELOC rates directly to consumers, outside of the mortgage broker channel.
More on Ron Butler
Ron Butler attended Simon Fraser University and started in Canada's mortgage business over two decades ago (in 1995). He is one of the most outspoken mortgage brokers in Canada. But he's also one of the most knowledgeable.
He is intimately familiar with mortgage pricing and the mechanics behind it. And he has relationships with all top lenders due to his firm's volume, which is approaching $1 billion of originations per year. Ron primarily runs the deep-discount arm of Butler Mortgage. He is well known for his volume-based mortgage model and is famous for doing prime mortgages at very slim margins.
Ron Butler is also frequently quoted in the media. He recently told Macleans magazine that potentially one out of five households trying to renew would fail the stress test if they applied to a new lender (the stress test does not apply if you remain with your existing lender).
He and his team are extremely knowledgeable on government financing policy. In particular, he's been a vocal opponent of aspects of the new federal stress-test rules and how they can impact the eligibility of certain renewals.
Perhaps more than anything else, Ron has been critical of how much mortgage brokers are paid and how much they charge. In August 2018, for example, he told CMP magazine "If you can do it online, you will do it online," adding there would be "tremendously fewer" mortgage brokers in 10 years. That among other comments has made him a highly controversial figure in the mortgage broker industry, to put it lightly.
Source:
Provider Website