Filter Options
Best Year Best-mortgage-rates-ontario Mortgage Rates in Ontario
Ontario mortgage rates are generally the lowest in Canada. The reason is simple, it has more lenders and brokers competing against each other than any other province. Here's a look at the best mortgage rates in Ontario today.
If you remember just one thing from this page, let it be this: the lowest mortgage rate and the best mortgage rate are not synonymous.
Ontario Mortgage Rates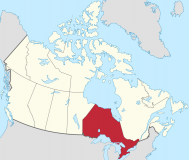 Rate Market Overview:  Ontario has the highest concentration of lenders and mortgage brokers in Canada. This intense competition allows it to have the best mortgage rates in the country most of the time.
Province in Brief: Ontario is the most populous province in Canada, home to nearly 40% of the country's population. Key cities include Ottawa, the nation's capital, and Toronto, the provincial capital and largest city in Canada. The province shares a 2,700-kilometre border with the United States, and is bordered by Manitoba to the west and Quebec to the east. It contains more than 250,000 lakes comprising one-fifth of the world's freshwater, and serves as part of North America's manufacturing heartland.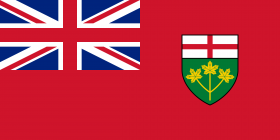 Population: 13,678,700 (Source: StatsCan, 2011)
Capital City: Toronto
Largest City: Toronto (Toronto Mortgage Rates)
Bank Mortgage Regulators:  Office of the Superintendent of Financial Institutions and Financial Consumer Agency of Canada
Ontario Mortgage Broker Regulator: Financial Services Commission of Ontario (FSCO)
Ontario Regulators of Credit Union Mortgages: Financial Services Commission of Ontario (FSCO) and Deposit Insurance Corporation of Ontario (DICO).
(Images source: Wikipedia)