Filter Options
CIBC Mortgage Rates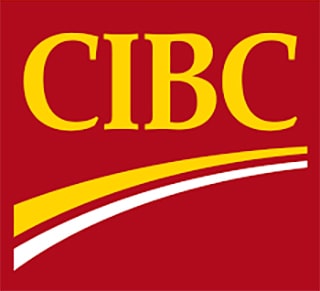 Below are the lowest mortgage rates that RateSpy is tracking for CIBC. Always confirm the exact up-to-date rate and terms directly with the provider itself.


Notes on CIBC
CIBC Mortgage Rates
Canadian Imperial Bank of Commerce, or CIBC, is one of Canada's Big 6 banks. With 40,000 employees, it services more than 11 million customers globally through 1,076 branches.
In 2010 it became the first chartered bank to launch a mobile banking app and has been recognized for its online and mobile banking functionality by Forrester Research.
CIBC's residential mortgage portfolio has surpassed $200 billion in loans.
The bank offers various specialty mortgages including the CIBC Home Power® Mortgage, CIBC Wealth Builder Mortgage and cash back mortgages.
CIBC does not source mortgages through mortgage brokers.
CIBC Posted Rates
Like the other Big 6 banks, CIBC offers three variations of rates: posted, special offer and discretionary rates.
If there's one piece of advice you walk away with, make sure it's this: never pay a big bank's posted rate. Almost nobody does. These rates are most often used as a starting point for offering rate discounts, and of course for determining certain prepayment penalties.
The competitiveness of the CIBC's special offer rates usually depends on the specific offer. Sometimes these rates are merely in-line with standards rates being offered by other lenders, but occasionally these limited-time offers are worth jumping on.
The best bank mortgage rates are most often discretionary rates. These rates are available to well-qualified borrowers and usually requires some negotiation.
CIBC Mortgages
CIBC's mortgage products are typical of what's available from the other big banks. These include the most common fixed and variable rates, as well as open, hybrid and cash back mortgages.
CIBC's 5-year fixed mortgage is its most popular term, followed by its 5-year variable.
The majority of CIBC's mortgage rates come with a 90-day rate hold (120 days for pre-approvals). Its fixed mortgages come with somewhat restrictive 10% lump sum prepayment options each year, while variables enjoy 20%.
CIBC offers 100% payment increase prepayment features. Note that prepaying more than the allowed amount will involve a penalty, in addition to a discharge/assignment fee (which varies by province...e.g., $260 in Ontario and $75 in B.C. as of this writing).
CIBC's rates are based on a 25-year amortization. 30-year amortizations are available for a 0.10 percentage point surcharge.
CIBC mortgage clients have payment frequency options that include: monthly, semi-monthly, bi-weekly and weekly payments.
On switches (transfers in), CIBC generally covers legal and appraisal costs. Note that this does not apply if you're changing the mortgage terms (e.g., trying to increase your mortgage amount or amortization).
CIBC Home Power Plan HELOC
For those who want to tap into their home equity for a low-cost source of cash, CIBC offers its Home Power Plan.
The Home Power Plan is a mortgage plus line of credit in one. It allows you to borrow as little as $10,000 and as the mortgage gets paid down, your line of credit automatically increases. In other words, it's readvanceable.
Like most HELOCs available from the big banks, homeowners can access up to 80% of the value of their home but only 65% of it can be in the form of a revolving credit line. Some common uses for the funds include home renovations, investments, to consolidate debt or simply to have available as an emergency fund.
The mortgage portion of the Home Power Plan qualifies for CIBC's best rates while the credit line portion has generally been prime + 0.50% or so (it can vary based on CIBC promotions and market conditions).
CIBC Wealth Builder Mortgage
CIBC offers this product as a way for borrowers to build their investment portfolio.
Essentially, it works like this:
You get a fixed-rate mortgage
You choose an investment plan with CIBC
CIBC pays you cash rebates
The cash is put into your CIBC investment account.
Cash rebates must be depositing into a CIBC account. If you don't have one, you have to open one.
You get a cash rebate up-front (0.25% of your mortgage amount, at the time this is being written) plus $100 per quarter until your mortgage matures.
As usual, there's no free lunch. You will likely not get the best mortgage rates with CIBC's Wealth Builder Mortgage. That's because the bank has to fund those rebates somehow.
Other CIBC Products
For new residents in Canada with no credit history, CIBC offers its New Resident and Non-Resident Mortgage. This mortgage requires 35% down.
For self-employed borrowers, the bank features the Self-Employed Recognition Mortgage. This provides added flexibility in proving income for entrepreneurs with 35% down.
Applicants for these speciality programs may not get CIBC's absolute lowest mortgage rates.
How to Get a CIBC Mortgage
Like the majority of Canada's Big 6 banks, CIBC offers only its own branded mortgages, which are available through its branches, mobile mortgage advisors, and through its call centre. You can reach a CIBC mortgage representative anytime over the phone at 1-866-525-8622.
CIBC does not deal through mortgage brokers as it exited that channel in 2012.
Here is a checklist of standard documents that are required if you decide to proceed with a CIBC mortgage application.
Using a CIBC Mortgage Advisor
Most of CIBC's mortgage are sold through the bank's mortgage advisors who offer personalized advice at your convenience. They can meet with you at a location of your choosing (home or work) and are available to meet during evenings and weekends.
Key tip: Remember that mortgage reps can "buy down" your mortgage rate just like a mortgage broker. Therefore, never be afraid to negotiate on the rate being offered assuming you have good credit, reasonable debt ratios and stable provable income.
Something else to keep in mind is the fact mortgage specialists typically only serve new bank customers and not existing homeowners whose mortgages are up for renewal.
You can search the nearest CIBC Mobile Mortgage Advisors via this link.
CIBC Pre-Approvals
There are multiple ways to secure a CIBC mortgage pre-approval. The easiest is to start your application online via this link.
You can also start an application over the phone at the number listed above, or call to schedule a meeting with a CIBC mortgage representative.
How to Get the Best CIBC Mortgage Rate
Like most big-bank mortgage rates, CIBC's rates can be negotiated. A better deal is almost always possible as long as you have a strong credit profile.
It helps to first do your research before negotiating your rate. Compare the rate you've been offered to rates available through other lenders. But make sure you're comparing apples to apples. In other words, ensure that the rates you're comparing come with the same terms, features and conditions. Then ask CIBC to beat those rates.
Most bank mortgage specialists will be flexible in order to win or keep your business and will come down on their initial offer. If they don't, be prepared to take your business elsewhere, and let them know you will be shopping around at other lenders.
One last tip. CIBC private banking and Imperial banking customers reportedly get slightly better rates than regular customers at times.
Renewing a CIBC Mortgage
If you are an existing CIBC client looking to renew your mortgage, you can almost certainly rule out being offered the bank's lowest possible discretionary rates up front. Like most big banks, discretionary pricing is reserved to woo new bank clients.
Like a rate for a new purchase, renewal rates should be negotiated down from your initial offer. Be sure you can support your counter-offer with comparative rate research and a good credit history. Start the process at least 90 days early to leave yourself time to shop your mortgage renewal around at other lenders should the bank be unwilling to negotiate.
CIBC Pros
These are some of the benefits of getting a mortgage with CIBC:
Security: CIBC and its peers are among the most reputable lenders in the country. Their near-limitless resources allow them to put the very best security and processes in place to ensure the safety of your information.
Full-service: When you open a mortgage with CIBC, you then have access to a full range of additional banking products, such as banking or investment accounts, secured or unsecured loans, etc. Some people like this one-stop financial shopping.
Convenience: With numerous branch locations throughout the country, scheduling a face-to-face meeting in most communities is easy. CIBC also offers more modern ways of doing business, including via its mobile app, online and via phone. CIBC Mortgage Advisors are also available to meet at a location of your choosing during flexible days and times. For added flexibility, many CIBC locations are open late and on weekends, including Sundays.
Free Credit Score: While CIBC isn't the only bank to provide its clients with free access to their credit scores, it is a useful benefit that can be worth up to $19 a month if you were to buy access directly from a credit rating agency. Note that this is only available to CIBC Mobile Banking App users.
CIBC Cons
These are some of the disadvantages of getting a mortgage from CIBC:
Potentially Higher Rates: CIBC isn't alone on this one. All of the Big 6 banks tend to offer higher rates than what you could find from other lenders. Even limited-time special rates can be materially higher than offers from a non-big bank lender. And we won't even talk about their inflated posted rates.
Higher Mortgage Penalties: Another "hidden evil" when dealing with the big banks is the typically higher penalties associated with fixed-rate mortgages. Breaking your CIBC mortgage early typically triggers a prepayment charge known as an IRD (Interest Rate Differential) Penalty. IRD penalties charged by the big banks are notoriously high since they are based on the bank's high posted rates.
Restricted Options: One downside to getting a Big Bank mortgage is that they only sell their own mortgages, meaning you may not have access to the best mortgage product for your situation. You will often find more flexible mortgages elsewhere for a similar or better rate. Larger prepayment options, skip-a-payment, and better mid-term refinance rates are some the edges that other lenders have over CIBC.
Shorter Rate Hold Period: Unlike some of the other big banks, which offer 120-day, or in the case of BMO, 130-day rate holds, some of CIBC's rates come with a reduced 90-day rate hold. This may or may not be a big issue depending on your situation, but a longer rate hold period affords you more time to shop and compare rates. Fixed-rate pre-approval are available with 120-day rate holds.
CIBC Mortgage Calculators
CIBC offers a variety of mortgage calculators that can assist with your financial planning, rate shopping and cost comparison. Some of the calculators available include:
Mortgage affordability calculator
CIBC mortgage selector
Home equity calculatNotes on CIBCor
Mortgage payment calculator
Mortgage prepayment calculator
and a Rent vs. Own calculator.
You can find CIBC's mortgage calculators here.
What is CIBC's Prime Rate?
CIBC and the other big bank together set the country's benchmark prime rate.
Prime rate changes when the Bank of Canada's overnight rate is raised or lowered.
CIBC's prime rate is generally the same as the Big Bank average. Click here to see Canada's current prime rate.
Misc. CIBC Stats
Mortgage Portfolio: The bank's mortgage portfolio includes more than $203 billion in residential loans (as of Q2 2018).
Branches: 1,076
Provinces Served: All
Source:
Provider Website