Filter Options
motusbank Mortgage Rates

Below are the lowest mortgage rates that RateSpy is tracking for motusbank. Always confirm the exact up-to-date rate and terms directly with the provider itself.


Notes on motusbank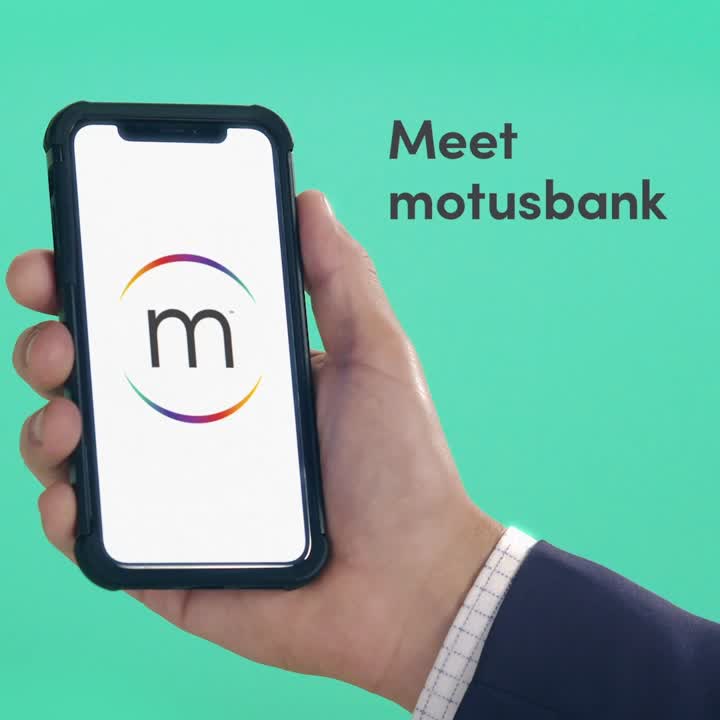 motusbank became Canada's newest federally chartered bank when it launched in April 2019.
It is a full-service digital bank owned by Meridian Credit Union, the largest credit union in Ontario and the third largest in Canada.
The company boasts online simplicity and convenience backed by full service. "You can do everything online and on your phone," says the motusbank website. "If you need help or some solid advice, just give us a call and talk to a helpful human."
motusbank Mortgage Rates
By foregoing a brick and mortar business model, motusbank has created an efficient and streamlined financial institution. It uses those cost savings to offer more competitive mortgage rates. And if their rates at launch were any indication, there is proof in the pudding.
motusbank made a splash at its unveiling, offering a 3.09% rate on all of its fixed and variable closed terms. That was the lowest (or tied for lowest) conventional rates for 1- to 5-year terms of any national lender at the time.
Motusbanks offers both fixed and variable rates, as well as open mortgages (which can be paid off in full at any time). Its most competitive rates have closed terms.
All motusbank rates are available on refinances. Officially there is a 0.10% premium but the bank routinely waives that surcharge for well-qualified borrowers who ask. For that matter, it doesn't hurt to ask for lower rates in general if you see a lower competitor on our website. The worst they can say is no.
All motus rates come with a standard 25-year amortization, but 30-year amortizations can be obtained for an additional 0.10% rate premium.
motusbank mortgages are available in all provinces except for Quebec (as of April 2019).
motusbank Mortgage Rate Features
There's lots to love about motusbank mortgages, not only because of their competitive rates but also for the features they include. Most mortgage shoppers focus on the rate but total borrowing costs is often dictated more by feature flexibility than small rate savings.
One area that can potentially lead to greater savings over the long run is mortgage penalty savings. As a fair-penalty lender, motusbank charges just three months' interest or (for fixed rates) an interest rate differential charge if it's greater than the three months of interest.
As noted by motusbank COO Dave Baldarelli, however, its discounted IRD penalty is "way less punitive than the (big) banks." That's because the bank doesn't use inflated posted rates to calculate is prepayment charges. If you break your mortgage early, this can literally save you thousands versus a Big 6 bank, depending on your mortgage size and rates at the time.
Here's a rundown of the other standard motusbank mortgage rate features:
Standard 90-day rate hold (not as long as many competitors, which offer 120 days or more)
Annual skip-a-payment feature (helpful if you have unexpected expenses; N/A on high-ratio mortgages)
Flexible 20% lump-sum prepayment option each year
Optional 20% payment increase option (once per year)
Nationwide portability (with the exception of Quebec), with up to a one-year port gap (this is among the most generous of all national banks)
Mortgages can be increased at a later date without penalty (your current rate is blended with its new rates at the time)
No refinance restrictions for fixed-rate mortgages
Mortgage payments can be set for weekly, bi-weekly, monthly, semi-monthly, as well as accelerated weekly and bi-weekly.
Variable-rate mortgages at motusbank
The floating rates offered by the bank have payments that are fixed. In other words, they do not change when prime rate changes. Instead, you pay more principal as prime drops and less interest. If prime rises, the opposite is true.
motusbank's variable-rate payments are based on your contract rate plus 1%.
There's one thing we're not crazy about, however. The bank's variable-rate mortgages cannot be broken early to refinance with another lender. To break a motusbank variable early, you must sell the property.
You can, however, refinance with motusbank. You can also convert your variable rate to a fixed rate anytime. There are no refinance restrictions for fixed rate mortgages so that's sort of a loophole. (Confirm this with the bank before relying on it, in case their policy changes.)
How to Get a motusbank Mortgage
motusbank mortgages are available online only. That means no branches and no mobile mortgage specialists.
Live help is available through digital lending specialists who are just a phone call away. "Being digital doesn't mean we won't be in touch," motusbank's website promises. "We'll stay connected with secure email, alerts and notifications."
Applications can be submitted online and all documents can be uploaded, signed and approved digitally. Technically, the only time you would need to leave your house to close your motusbank mortgage is when you get the paperwork signed by your lawyer or notary.
Another point to consider is that motusbank's digital lending specialists are not commission-based, meaning you are less likely to encounter bias or pressure to close the deal.
Switching to motusbank
Unlike most banks, motusbank does not typically pay your transfer fees (i.e., legal fees and appraisals fees) when you switch to it from another lender. This is a turn-off for most.
On a $200,000 mortgage, those extra fees can be equivalent to paying a 0.10 percentage point higher rate.
Exceptions may be available, however, so it can't hurt to ask if the bank will chip in on your costs.
Renewing a motusbank Mortgage
Motusbank mortgages can be renewed up to 90 days before the renewal date (that's how long they'll hold your rate).
As is recommended for all mortgage clients, you should begin your mortgage renewal process at the earliest possible date. Doing so maximizes the time you have to consider your renewal offer, and start shopping around other lenders if need be.
Motusbank clients can call the bank and speak directly with a digital lending specialist for assistance. By all means, quote the great rates you see on the Spy wen trying to negotiate your renewal deal.
motusbank 'Friends and Family' Mortgages
With prices in some of the country's largest real estate markets at stratospheric levels, you might be interested in learning more about motusbank's "Friends & Family" mortgage, which allows you to pool your resources for a home purchase.
The mortgage allows up to four people to go in together on a mortgage. The applicants aren't required to be married or even related (though they can be).
This is particularly useful for those who aren't able to qualify for a conventional mortgage on their own, but nonetheless want to get their foot in the real estate market.
Given the potential complexities of having four different individuals share responsibility for the mortgage, motusbank recommends applicants enter into a joint ownership agreement (though it's not a requisite for the mortgage). As the bank says, though, "life happens. Sometimes it gets complicated."
Miscellaneous
The name motusbank derives from the word motus, meaning movement or motion. "The name represents a new movement in banking," says the bank.
motusbank is completely self-funded through deposits and its COO Dave Baldarelli says that will be the case at least for the first three years.
Like any mortgage, group mortgage protection is available for a monthly premium that is added on to your monthly mortgage payments. This would cover your payments in the event of critical illness, disability and other hardships in life.
Source:
Provider Website