Filter Options
RBC Royal Bank Mortgage Rates

Below are the lowest mortgage rates that RateSpy is tracking for RBC Royal Bank. Always confirm the exact up-to-date rate and terms directly with the provider itself.


Notes on RBC Royal Bank
RBC Mortgage Rates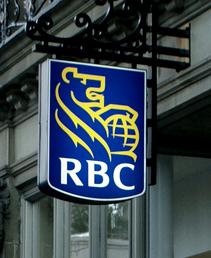 RBC mortgage rates are the most searched of any Canadian lender. That's because it has the most mortgage customers of any bank in Canada.
RBC Royal Bank is the country's largest bank with more than 10 million clients domestically and 16 million globally. The bank also ranks among the largest in the world based on market capitalization.
RBC rates are usually similar to its Big 6 bank peers. The bank routinely rate matches other big bank rate quotes.
The bank has an advantage in that it has the lowest funding costs of any lender in the country. That means it can beat virtually any lender's rates if it really wants to. But in our experience, it usually doesn't.
RBC Posted Rates
Like all Big 6 banks, RBC maintains "Posted Rates," special offer rates and discretionary rates.
Posted rates are non-discounted rates that banks use for reference purposes and penalty calculations. They are not the rates most customers actually pay.
Special offer rates are rates that RBC promotes as its discounted rates.
Discretionary rates are typically the best bank mortgage rates. They are available to well-qualified borrowers only, and you often need to negotiate to get them.
RBC Mortgages
The bank offers a variety of mortgage products including standard fixed and variable rates, as well as hybrid, cash back and construction draw mortgages.
As with most lenders, RBC's most popular term is its 5-year fixed. Its second most popular term is its variable, which comes with fixed payments that don't increase or decrease when prime rate changes.
Most RBC mortgage rates come with a standard 120-day rate hold, 10% lump sum and 10% payment increase prepayment privileges, optional double-up payments and a Skip-A-Payment feature.
Extended amortizations are available up to 30 years. But RBC may charge an approximately 0.10%-point higher rate if your amortization is over 25 years.
As for payment frequency, you can choose any of the following on RBC mortgages: monthly, semi-monthly, bi-weekly, weekly, accelerated bi-weekly and accelerated weekly payments.
One last note: Be aware that breaking an RBC closed mortgage entails a penalty and a discharge/assignment fee (up to $250 in some provinces, as of January 2018).
RBC Homeline
RBC's marquis product is its RBC Homeline Plan. Homeline is a Readvanceable mortgage that's part home equity line of credit (HELOC) and part mortgage. As you pay off your mortgage principal you can immediately re-borrow those funds from the credit line.
To get a Homeline you need strong credit and 20% equity minimum. The maximum limit on the revolving credit line is 65% of the appraised home value. Homeline is a collateral charge mortgage, which lets you borrow more without visiting a lawyer, but also potentially costs you more when changing lenders.
Common uses for the RBC Homeline include use as an emergency fund, a source of renovation money, business credit and leveraged investing.
Other benefits of a Homeline include:
The ability to split your mortgage between a variable and a fixed rate. This can be handy if you're trying to diversify your interest rate exposure.
Easy access to credit line funds via ATMs, online banking and branches.
Interest-only payments.
How to Get an RBC Mortgage
The bank sells RBC-branded mortgages solely through its mortgage specialists, branches and call centre. It does not directly participate in the mortgage broker channel, but its subsidiary, RBC Dominion Securities, funds several mortgage broker lenders.
RBC's mortgage support line is: 1 (800) 769-2511.
Using an RBC Mortgage Specialist
Mortgage specialists are the primary sales channel at the bank. Essentially, they are commissioned representatives. Their direct pay and/or bonus may be based on factors like the amount of your mortgage, the mortgage type and the rate they sell you.
There's one very important thing to remember about mortgage specialists. They have the ability to "buy down" your interest rate. They do that by trading some of their commission for a lower rate. Use this knowledge to your advantage.
A few other notes:
Mortgage specialists don't generally service existing RBC customers who are up for renewal. If that is you, you'll want to call the above number instead.
If you need a mortgage specialist referral, feel free to email us.
RBC Pre-Approvals
If a pre-approval is what you crave, RBC is known for its easy online process. It starts with a pre-qualification (start here). The bank says that part takes about 60 seconds.
You are then connected with a mortgage specialist online. After providing more information and confirming your qualifications, he or she holds a rate for you (for up to 120 days on a pre-approval, with no obligation).
How to Get the Best RBC Mortgage Rate
RBC mortgage rates are negotiable. Never accept the first rate you're quoted from the bank. Bank reps are incentivized to close a deal with you.
Always compare the rate you're quoted to others on this website and ask the bank to match them. Bank reps have a floor rate. They cannot go below that floor rate without management authorization. Ask them to request a management exception to get you better pricing and use some of their commission to buy down your rate.
If the bank refuses to come down enough on its rate, tell the rep that you're going to shop other lenders and to get back to you if they can be more competitive.
Renewing an RBC Mortgage
People who renew often don't get the bank's best discretionary rates. Often they are offered higher rates, like "Special offer" rates (which are not so special). Bank clients have even been known to receive renewal letters with posted rates in some cases.
When renewing your RBC mortgage, be sure to negotiate. Never accept the first renewal offer you're given. And start early, at least 60 to 120 days before renewal to allow you time to shop around.
RBC Pros
These are some of the benefits of getting a mortgage with RBC:
Reputation: RBC is one of Canada's most reputable lenders. The bank has rigid controls in place to protect its clients.
Full-service: One of the key benefits of dealing with a major financial institution like RBC is that you automatically have access to a wide range of additional products such as secured loans, investment products and a multitude of banking accounts.
Rate Discretion: Sometimes, if you do a lot of business with the bank and/or have a large mortgage, RBC will offer quite competitive rates.
Branch Access: RBC has over 1,200 branches as of January 2018. That ensures you're never far from a human being if you need to speak to someone face to face about your mortgage.
Convenience: If you're the type of person who values in-person service, many RBC mortgage specialists can come meet you at your home, office or even a coffee shop. RBC mortgages can also be accessed online with other RBC products, which may be handy for those with an RBC chequing account.
RBC Cons
These are some of the disadvantages of getting a mortgage from RBC:
Rates Can be Higher: RBC has low funding costs but its stellar brand lets it charge a rate premium. Albeit, it might sometimes try to woo you with free banking services.
Potentially Higher Fixed Penalties: If you break your RBC mortgage early you may face a prepayment charge known as an IRD (Interest Rate Differential) Penalty. One of the disadvantages of a big bank mortgage is that IRD penalties are notoriously high. That's because they're based on the bank's high posted rates. (Note: This only applies to RBC's fixed mortgage rates.)
Less Choice: The bank sells only RBC mortgages, which are not necessarily the best products for most Canadians. For example, RBC's 10% once-annual lump-sum prepayment option is one of the most restrictive in Canada. You will often find more flexible mortgages elsewhere for a similar or better rate.
Limited Advice: Because RBC reps sell only RBC mortgage products (at least with respect to prime mortgages), that means the bank doesn't typically compare other lenders objectively and in detail. In turn, it's not incentivized to tell you when another lender has a better product for your needs. Moreover, unlike most brokers, bank reps aren't required to ensure their mortgages are the most suitable for your needs, vis-à-vis other lenders' products.
Restrictive HomeProtector Insurance: RBC mortgage insurance is like most big bank creditor life insurance: it is not portable to a new lender. If you need to switch lenders to get a better deal, that might require you to pay higher premiums to stay insured (since creditor life mortgage insurance is based on your age and health condition). This is especially relevant if you get sick after you take out your original policy.
RBC Mortgage Calculators
Like most big banks, RBC has a series of mortgage calculators that calculate payments, mortgage affordability and prepayment charges, among other things. Our favourite among them is RBC's Home Value Estimator. It uses public records and recent sales in your neighbourhood to predict your property value. In most housing markets, it's value range is fairly accurate.
Here's the link to them.
What is RBC's Prime Rate?
RBC, along with other Big 6 banks, sets Canada's benchmark prime rate.
This occurs when the Bank of Canada changes its overnight rate, upon which prime rate is based. RBC is often the leader in setting the country's prime rate, with other lenders following its lead.
Click here to see Canada's current prime rate.
Misc. RBC Stats
Mortgage Portfolio: The bank's mortgage portfolio includes more than $258 billion in residential loans (as of Q1 2018)
Branches: 1,209
Provinces Served: All (RBC is a national lender; in addition to serving more than 35 countries worldwide)
Source:
Provider Website