Filter Options
Think Financial Mortgage Rates
Think Financial
Below are the lowest mortgage rates that RateSpy is tracking for Think Financial. Always confirm the exact up-to-date rate and terms directly with the provider itself.


Notes on Think Financial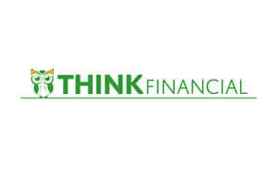 Think Financial is the in-house mortgage lender of True North Mortgage. It's a non-bank lender that was launched in 2016.
Think Financial mortgage rates are typically in the lowest 10% of rates in the country. The mortgages are typically sold to third-party investors (aggregators) and are serviced by a third party, MCAP. The company's best deals are usually on its insured mortgages. Uninsured mortgages at Think Financial generally entail higher rates.
Think Financial launched with two flavours of mortgages: "The Works," a relatively full-featured mortgage and "The Skinny," a low-frills mortgage with refinance restrictions, a higher prepayment penalty and a lower rate.
Most Think Financial mortgages come with standard features like 20% lump-sum prepayments and online account access. If you need portability and the ability to refinance before maturity, make sure to ask True North if their Think mortgage has the flexibility you require.
Note that some lenders do not accept Think Financial mortgages on assignment. This could potentially limit your access to the best rates and terms at renewal, and/or may require you to refinance (and incur fees) to move your financing to your desired institution.
In 2018, Think Financial applied to become a chartered bank called Think Bank.
Source:
Provider Website