Canada's Best Mortgage Rates Are Right Here!
We spy on the best mortgage rates in Canada 24/7, letting you compare mortgage rates from virtually every lender and top mortgage broker in the country. RateSpy.com's proprietary technology scans thousands of mortgage websites four times a day so you know exactly where to find the best deals.
Unlike other rate comparison sites, we don't ignore providers who don't pay us. We list the lowest rates from all reputable sources so you don't need to look elsewhere.
The Spy's mission is to be:
100% transparent
100% unbiased
The leader in Canadian mortgage rate comparison.
How to Use This Site
The biggest mistake borrowers make is focusing on the lowest rate when they should be looking for the best rate. There's a difference. The best rate is the one that entails the least cost of borrowing. It factors in the upfront interest cost, all fees and closing costs, the penalty for breaking the mortgage early, portability privileges, refinance restrictions, prepayment rights, the option to borrow more before maturity, flexibility in blending the rate, rate conversion features and so on.
Before settling on any mortgage you see here, remember that contract flexibility can save you far more than a small rate difference. Pick up the phone or email the mortgage provider and have them compare their rate against the competition. Smart spies know the devil is in the fine print.
Start here by entering your Home Value and Mortgage Size
Compare Canadian Mortgage Rates
get started now!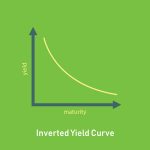 Mar 24
The Canadian yield curve has officially inverted and that's bearish for mortgage rates. An "inverted yield curve" ...
MORE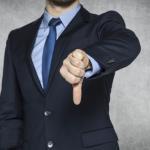 Mar 20
Summary: The CMHC Shared Equity Mortgage comes up short, based on the info the government has graced us with thus far. S...
MORE
5 Year Fixed
HSBC Bank Canada
5 Year Fixed
HSBC Bank Canada
3 Year Fixed
TD Canada Trust
5 Year Variable
HSBC Bank Canada