The Best Mortgage Rates in Canada Are Right Here!
We spy on the best mortgage rates in Canada 24/7, helping you compare mortgage rates from virtually every lender and top mortgage broker in the country. RateSpy.com's proprietary technology scans thousands of mortgage websites multiple times a day so you know exactly where to find the best deals.
Unlike other rate comparison sites, we don't ignore providers who don't pay us. We list the lowest rates from all reputable sources so you don't need to look elsewhere.
The Spy's mission is to be:
100% transparent
100% unbiased
The leader in comparing Canadian mortgage rates.
How to Search the Lowest Mortgage Rates
The biggest mistake borrowers make is focusing on the lowest rate when they should be looking for the best rate. There's a difference. The best rate is the one that entails the least cost of borrowing. It factors in the upfront interest cost, all fees and closing costs, the penalty for breaking the mortgage early, portability privileges, refinance restrictions, prepayment rights, the option to borrow more before maturity, flexibility in blending the rate, rate conversion features and so on.
Note: Unless otherwise mentioned, the rates you see apply only to reasonably well qualified borrowers. Among other things, that means a 680+ credit score, sufficient provable income, a marketable residentially-zoned property and owner occupancy. All rates are contingent on approved credit.
Before settling on any mortgage you see here, remember that contract flexibility can save you far more than a small rate difference. Pick up the phone or email the mortgage broker or lender and have them compare their rate against the competition. Smart spies know the devil is in the fine print.
Compare Canadian Mortgage Rates
get started now!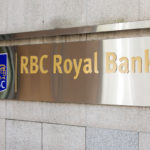 Mar 3
The Mortgage Report: March 3 "Interest rate risk could rise if the economy outperforms expectations," said RBC Economics...
MORE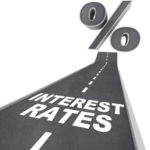 Mar 1
Monday was a reprieve from surging rates in the bond market. Canada's 5-year swap rate, a good lead indicator of fixed m...
MORE
5 Year Variable
HSBC Bank Canada
5 Year Variable
HSBC Bank Canada
5 Year Fixed
Butler Mortgage
5 Year Fixed
intelliMortgage
5 Year Fixed
intelliMortgage