Company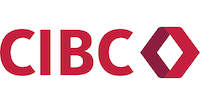 CIBC
Rate
Five Year
6.70
%
Variable Mortgage Rate
Key Details
Rate Hold
90 Days (Dec 31)
Payment

$1866

(Customize)
Prepayments
20% / 100%
Mortgage Info
| | |
| --- | --- |
| Rate Hold | 90 Days (Dec 31) |
| Lump Prepayments | 20% |
| Payment Increase | 100% |
| Double-up Payments | No |
| Permitted Loan-to-Value | Up to 80% |
| Pre-approvals | Yes |
| Provider Type | Bank |
| Provinces Served | National |
More Details
| | |
| --- | --- |
| Minimum Mortgage | Inquire |
| Max Property Value | Inquire |
| Open | No |
| Max Amortization | 30 Years |
| On Ratespy Since | February 10, 2021 |
Rate History
| | |
| --- | --- |
| Last Updated | Jul 13, 2023 |
| Previous Update | Jun 12, 2023 |
| Prior Rate | 6.75% |
| Latest Rate Change | -0.05% |
| Rate ID # | 643 |
Payment Information
Rate History
How It Compares
Great Rate
Good Rate
Okay Rate
Bad Rate
Provider Notes
Check this provider's website for complete details.
Rate Notes
This is the bank's official special offer rate. Lower discretionary rates may be available to well-qualified borrowers.
Special offers apply to new mortgages only. Rates shown for the applicable term are CIBC?s special discounted rates and aren?t posted rates of CIBC. Offer may be changed, withdrawn or extended at any time, without notice.