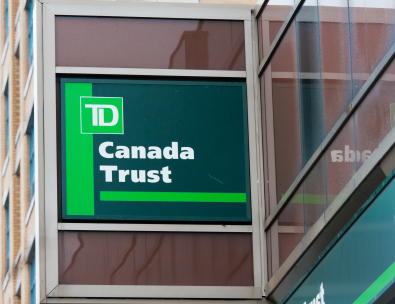 Canada's banking giants have invested massively in branches and mortgage salesforces. But now mortgages are moving online, and that creates both opportunity and conflict for the Big 6.
"Canadians are predominantly using online tools as they start the homebuying journey," says Pat Giles, VP Real Estate Secured Lending at TD. His bank, like every other, is working hard to be at the top of the internet mortgage funnel.
The online mortgage shift gives big banks an edge because they can dominate the technology race. Canada's six biggest banks have hundreds of millions more to spend on IT than their competitors. That means banks have the ability to create easier, faster, more secure mortgage apps than almost anyone else. (Below we look at TD's new online app, to see if this ability has translated into reality.)
Online mortgages also entail far lower compensation and overhead costs. Mortgages closed completely online are therefore more profitable given the same interest rate. Ideally, banks will start passing along some of that savings to consumers via lower interest rates.
But online mortgages also pose threats for major banks. Canada's Big 6 are among the most mysterious and opaque in terms of mortgage pricing (more on that below). That makes online mortgage originations a double-edged sword that will force banks to play to their strengths.
Brand and Experience
To woo online customers, big banks rely on their dependable brands and their ability to service the customer's other financial needs.
But more and more, with 80% of banking transactions done online, banks like TD are relying on a superior online customer experience.
That's got them reinventing their mortgage application processes from the ground up. And it's not just TD. Every bank in Canada is rushing to make the on-boarding process faster and easier for mortgage clients.
TD's new online application, which launched January 22, is case in point. For the first time in the bank's history, it's now got an app that offers:
24/7 availability on all devices
Save and resume functionality
Secure document uploading, and
Mortgage status tracking.
This last feature may not sound like a big deal but it's incredible how many lenders don't have it yet.
"Status tracking is particularly important because it gives customers line of sight into what comes next, so Canadians have full visibility to see in real-time where they are in the application process," says Giles. That makes people more confident about the entire application process.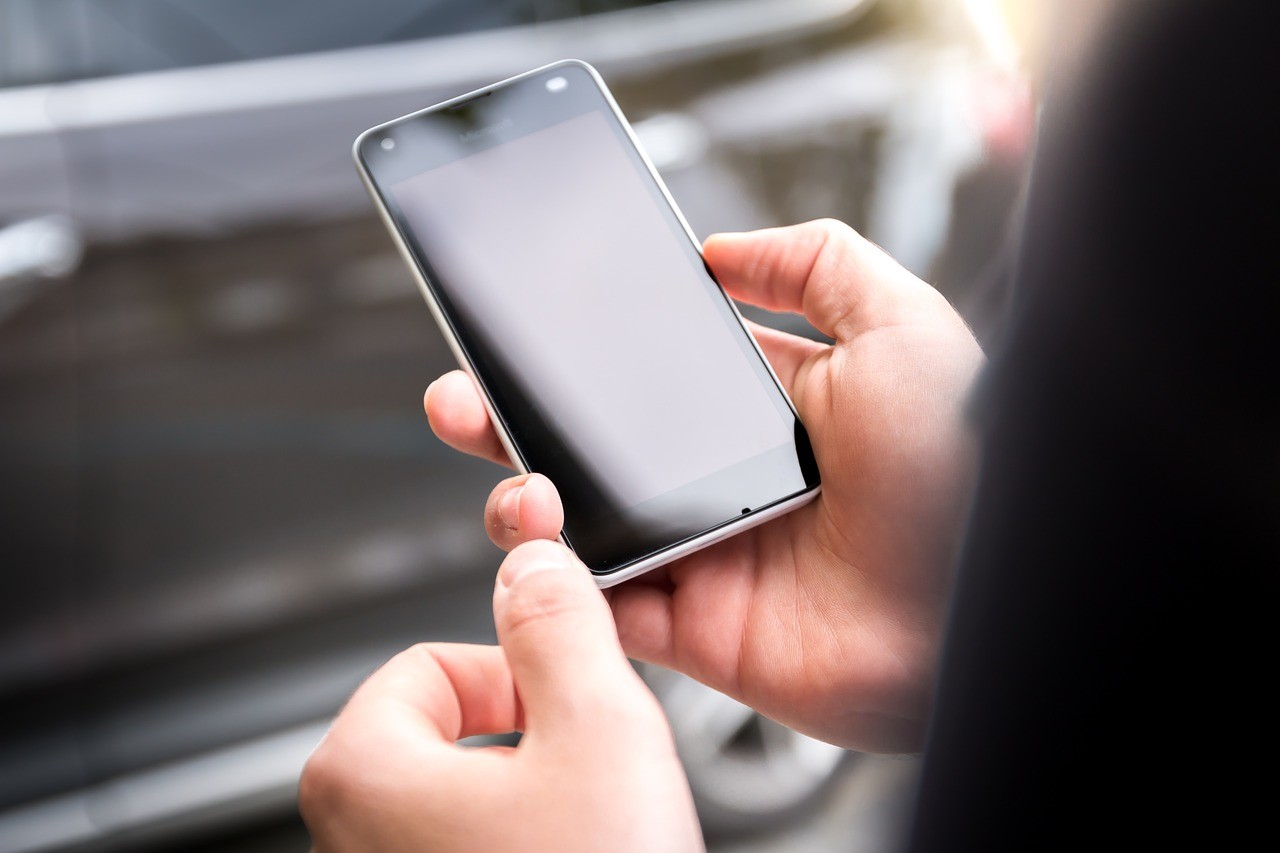 There's also more to like in TD's new app:
The Application Fills Out Itself — "We save customers time by pre-filling information for them," Giles says, "especially for TD customers where we already have some information on file…such as assets and liabilities." For customers from other banks, TD can pull info from the credit bureau, or pull things like your home address from APIs the bank has built into the app.
You get other helpful info — "We provide Canadians with an estimate of their property taxes and closing cost estimates in order to give them a better sense of their financial picture," adds Giles.
You can complete the sections any way you want — "If you don't have all of your income documents ready yet, no problem – just jump to a section like assets, liabilities, or "about your home" and complete those, then go back to income & employment when you're ready."
It's rock-solid secure — That's something mortgage providers with smaller IT budgets may or may not be able to guarantee you.
Fully online (optional) — "The application process can be completed completely online if that is what the customer prefers," Giles explains. The only time you must meet with a human is during a face-to-face meeting with a TD rep before closing. This ensures all the documents are signed and properly readied. It also presumably gives the bank the opportunity to offer the customer other financial products. With online mortgages, cross-sale is even more crucial for banks because advisors don't get as much of a chance to meet the customer and form a relationship.
Help is a call away — "Canadians also benefit from a dedicated phone-based mortgage specialist who will review details with you and guide you through the application process," says Giles. And that's great, especially since it's "not a sales-based team," he adds, so you don't have to worry about being sold to. Phone reps do "provide handoffs to TD mortgage specialists," when the client wants assistance with things like rate selection, for example.
A nice long rate hold — TD's online customers get its 120-day rate hold, second only to BMO's 130-day hold.
On the Other Hand
TD's built a decent enough app, but it's not perfect. There are four things we'd put on our wish list: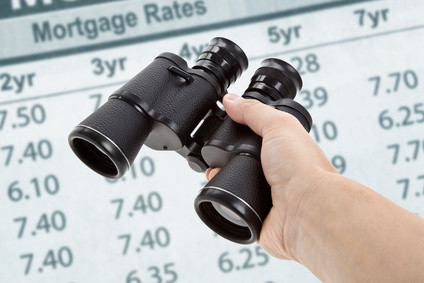 Rate transparency — "Most people are using online tools" to shop for a mortgage, Giles says. That's a problem for the Big 6 because competitors like HSBC and online brokers are now setting the standard for advertising everyday low rates. So far, big banks refuse to do the same. Thus, the bank mortgage rates you see online are not necessarily the lowest you can get.
The bank tells us, "TD reviews rates regularly to offer competitive pricing within all our channels at a discount to posted rates." And its pricing is competitive in many cases. But not all cases.
Giving your best pricing to everyone isn't as profitable. Therefore, not all qualified borrowers actually get the bank's best possible deals. And they surely don't see the bank's lowest discretionary rates in the online application.
Other things equal, those who negotiate better or are lucky enough to get an aggressive mortgage representative often get better deals.
Spy Tip: For this reason, we'd recommend speaking to a TD rep when you're filling out the bank's online app. And be armed with the rates you see on RateSpy.com, so you can compare them to TD mortgage rates.
Rate inconsistency may be an Achilles heel for big banks in an online mortgage world. If customers don't think they'll get the best deal by applying online, many won't apply at all.
Rate Comparisons — OK, we may be dreaming here but wouldn't it be nice if TD let you compare mortgage rates on its own website? Kind of like a Progressive Insurance model where the company shows its rates alongside its closest competitors.
As it stands, banks also don't help customers compare rates form other lenders, which is something people clearly want. It's no accident that in the UK (which is far ahead of Canada in mortgage technology), over 70% of customers compare mortgage rates online. The same trend is growing here and if banks don't provide this service, they increase the odds of their customers fleeing to competitors.
It's not fully digital — "Most Canadians want to speak to a mortgage expert at some point in the application process," says Giles. But an increasing percentage don't. They could do without the closing meeting, cross-sell and mortgage rep chit-chat. Asked if a fully online mortgage experience will ever overtake mortgage sales of branches and mortgage specialists, Giles replied, "Not meeting with people is part of [some] people's expectation and we're always striving to meet those expectations."
Live chat — We wish the bank had secure live chat support. It's so much easier to type a question when you're stumped by something in the application. Moreover, many millennials and Gen Z customers simply prefer texting to telephone calls. Offering maximum convenience and sparing customers from call centre small talk is table stakes for a world-class mortgage experience.
A Strong Effort by TD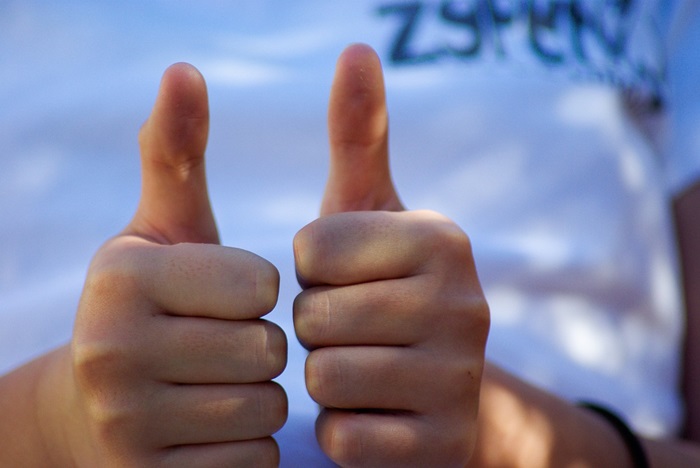 TD continues to add more value to its online mortgage tools. One example is its 5-minute online pre-approval, which provides home shoppers with an estimated maximum approval amount and instant pre-approval certificate—all without negatively affecting their credit score.
The bank is also trying to add value in new ways. For example, TD now pulls local real estate listings from MLS and displays them to mortgage applicants. Giles says the bank wants customers to start on TD's site to home shop. Obviously, the more people who come back to TD's website for any reason, the more chances the bank has to do business with them.
Ultimately, banks will have to give customers more of what they want. That includes a simple lightning-quick online application, objective contextual mortgage tips and outstanding pricing. Once they do, banks will increasingly cannibalize their branches and mortgage specialists.
That's something banks don't like to talk about openly because it scares their existing sales reps. But like it or not, it's coming. And customers will benefit because automation will result in better rates and faster service.
"We're going to see a growing number of Canadians who have an appetite to continue the mortgage process online because they're starting there with their research," Giles says. "I would wager that the trend of Canadians continuing to use an online set of mortgage tools will…grow."
---

---