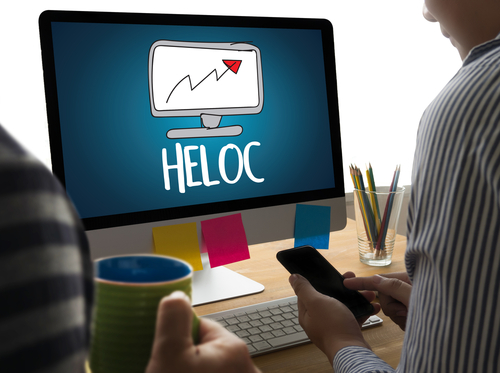 motusbank and Tangerine have been putting the screws to HELOC competitors for months now.
Their respective 3.75% and 3.85% HELOC rates have undercut almost every lender in Canada since last spring. That's far longer than other lenders ever expected (or hoped).
The more that consumers learn about these rates, the more it becomes an issue for the major banks. Reason being, HELOCs are usually sold at a premium to prime rate. The typical bank's HELOC rate is prime + 0.50%. Discounts off prime rate are somewhat rare.
On a $100,000 balance, a 60- to 70-bps higher rate will cost you about $600 to $700 a year more.
On occasion last year, we saw a few major banks offer "prime rate" to well-qualified HELOC borrowers. But as we speak, most are content to offer prime plus a half a percent to most borrowers.
One exception are banks that try to reel in new customers with teaser rates. CIBC has a "prime rate" HELOC offer at the moment, for example. Unfortunately, it's only an "introductory rate" until July 20, 2020. After that, the rate reverts (on new and existing customers) to the bank's standard rate.
Big Banks Don't Have to Match
One reason banks are hesitant to drop their pants on HELOC rates is because most HELOCs are sold with mortgages. In other words, they're part of a "readvanceable mortgage" where you can borrow more from the LOC as you pay down the mortgage portion.
These are highly popular products that give mortgagors access to steadily increasing credit lines and let them borrow additional money on demand.
By contrast, motusbank and Tangerine only offer their outstanding rates on standalone HELOCs.
In 2020, we suspect we'll see more lenders join the fray on cut-rate HELOCs. Credit lines are coveted by lenders because they're highly profitable products, they increase borrower retention and they have ultra-low default rates.
If motusbank and Tangerine maintain this new "standard" for HELOC discounting, at least some competitors will choose to cut their own rates. It may not be the major banks, but even if smaller lenders join the mix it'll reinforce the trend and give consumers more choice.
In reality though, until you see below-prime rates on readvanceable mortgage credit lines, banks will remain largely shielded from market share loss.
---

---