Three in five Canadians say they do "a lot" of research before choosing their mortgage, according to a recent Ipsos poll.
But when it comes to mortgage renewals, too many put in too little effort. Only 42% of renewal customers claim to do a lot of mortgage research. A disappointing 1 in 5 (22%) admit to doing no research at all.
That's a real problem given that banks typically quote no better than subpar "special offer" rates on renewals. And we all know those rates aren't "special."
Some banks even try to sneak sky-high posted rates into their renewal letters. With only 1 in 3 mortgage consumers using rate comparison websites, and just 1 in 3 using mortgage brokers, too many fall easy prey to these tactics.
This data is all the more surprising given 90% of Canadians research home purchases on the web.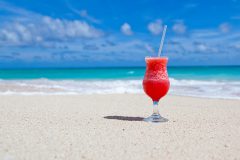 Heck, even 63% of us take the time to compare hotel prices online, according to Ipsos.
To anyone saving a few hundred bucks on a hotel room but taking their lender's first renewal offer, do yourself a favour and shop your mortgage diligently. You'll save at least 10-20 basis points of interest—enough for one more vacation every mortgage term.
---
The Ipsos survey was commissioned by LowestRates.ca and based on a sample of 2,002 Canadians aged 18+. Participants were polled online between July 17 and 18, 2017.
---

---