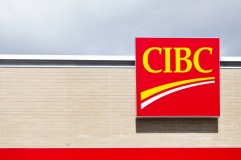 The nation's fifth-largest bank has just rolled out two juicy new rate specials:
A 1.99% one-year fixed
A 2.99% seven-year fixed
Both rates are the lowest in the country for their respective terms, and the lowest in recent memory for a major bank. But one is far more enticing than the other—that is, CIBC's new one-year promo.
At 1.99%, it undercuts most heavily discounted variable rates. Moreover, the variable rates that are lower are mostly restricted in some way. CIBC's one-year offer is not. It's a full-featured mortgage with all the trimmings. And since one-year mortgages and variables tend to move together over time, it's a solid alternative to a floating rate mortgage.
If having refinance options is important to you, a one-year is tops because you can lock in a new rate in just six to nine months—thanks to widely available 90- to 180-day rate holds. With renewal every 12 months, you can also worry less about early termination penalties, and pre-pay big chunks of your principal more often (if you can afford to, of course).
From a one-year rate standpoint, CIBC's offer is one of the best in history — and its lowest special offer rate ever. Albeit you'll find slightly cheaper rates in RateSpy's one-year fixed comparison.
******
The bank's new 2.99% seven-year mortgage is sharply priced as well, as far as seven-year terms go. In fact, it's the lowest in the nation and tied with North Peace Savings and Credit Union's seven-year rate.
But with a half-point premium over five-year fixed rates, it's not worth the upfront rate premium. Rates at renewal (in five years) would have to be over 4.40% for a seven-year to work out cheaper than a five-year, based on interest cost alone. Don't bet on that.
---
The Spy
---

---