3:12 p.m. Update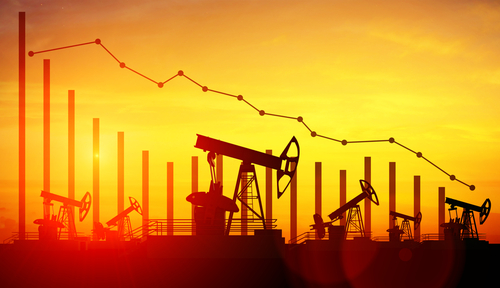 Crude Reality: A semblance of optimism returned to markets today, but what really bears watching is oil. COVID-19 and other concerns aside, Canada's economy is not out of the woods until oil prices run higher. There's a rumour the Saudis and U.S. could ally on oil, which could be bullish. We're going to get good news on oil eventually (at least good news for the short-to-medium term), but in the meantime keep a sharp eye on the $20 level in WTI crude. If oil spends enough time below $20 it would be unequivocally bearish for Canada's economy, and likely mortgage rates as well.
Latest Job #s: COVID-19 and oil-related job losses are already approaching one million. That's keeping lenders' customer service lines jammed as borrowers desperately seek mortgage payment deferrals.
BoC Statement: "Financial institutions use Canada Mortgage Bonds (CMBs) to finance their mortgage lending to Canadian homeowners. The functioning of this market was…becoming impaired amid broader market turmoil. In response, the Bank of Canada introduced a program of purchasing CMBs. This helps provide the means for financial institutions to renew mortgages during this period, as well as supports the flow of credit more generally."

The BoC bought another $242 million of CMBs today as the spread (difference) between 5-year CMBs and government bond yields was near its highest point since 2016.

Explainer: When CMB "spreads" get bigger, it means that investors are demanding higher returns on these mortgage-related bonds relative to government bonds. The BoC is trying to counteract that by buying CMBs, which drives down the spread, lender costs and eventually mortgage rates, other things equal.
10:03 a.m. Update
CMHC's CEO on Twitter This Weekend: "We are shifting teams, extending deadlines and easing requirements to ensure accelerated approvals. All of us at (CMHC) want to get as much money into the housing sector as we can." He added in a Bloomberg interview, "What we don't need right now are people who are going to be okay….jamming up phone lines to banks…They're crowding out people who are in…need."
HSBC Hikes: HSBC often leads the market on mortgage pricing and today it upped multiple rates:

3yr fixed (high ratio): 1.88% to 1.99%

Still the lowest rate in Canada

5yr fixed (switch/purchase): 2.49% to 2.69%
5yr fixed (refis): 2.59% to 2.79%
5yr variable (switch/purchase): 2.49% to 2.74%
5yr variable (refis): 2.59% to 2.84% (P – 0.11%)

Evaporating variable-rate discounts are sadly a sign of the times, even at rate leader HSBC.
9:23 a.m. Update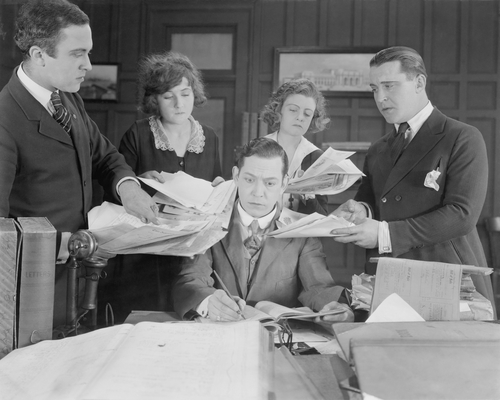 Extraordinary Delays: Extreme application volumes are leaving some applicants waiting over two weeks for mortgage approvals. Generally speaking, the better the mortgage deal, the more applications the lender gets and the longer borrowers must wait. If you have a standard five-day conditions removal deadline, think twice about selecting the lowest rates you see on this website.
Scotia to BoC: Cut 50 Bps Already: Scotia Economics says, "…the Bank of Canada should arguably be catching up more speedily to its peers in responding to this crisis by getting [Canada's overnight rate] to zero … It may well be that there is a strong case for a policy overshoot that can be taken back later if developments turn out not to be as bad as we anticipate."
Sub-Zero Lending: No one knows if the Bank of Canada will ultimately cut its key interest rate below zero. If it does, evidence from the IMF suggests negative rates "expand credit supply" and cause banks to "rebalance their portfolios from liquid assets to credit…and cut loan rates."
---

---