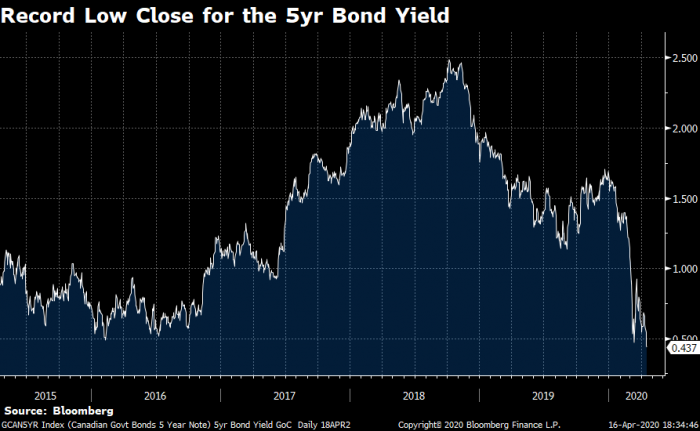 Record Broken: Canada's 5-year bond yield moves fixed mortgage rates and it closed at another all-time low today. That coincides with a roughly three-week low in risk/liquidity premiums. Together, these two factors are driving fixed mortgage rates lower, with numerous lenders trimming rates 5-15 bps this week.
More Hope: "With a vaccine more than likely out of reach for this year, the near-term hope…rests on finding an anti-viral treatment that can improve the odds of survival…" (Bloomberg story) And an effective anti-viral may be closer than some think. Check out this story.
Fixed-rate Discounts Improving, But…: Normalcy is slowly returning to fixed-rate mortgage pricing. But there's still a long way to go before borrowers enjoy historical discounts on conventional 5-year fixed rates. This time last year, the lowest widely available uninsured 5-year fixed was 145 bps over the 5-year government bond. Today that that spread is 221 bps. If spreads get back to the 150-bps range in 6-12 months and bond yields linger around these levels, a new borrower with a $300,000 5-year fixed could save up to $17,000+ in interest over five years.
Today's notable rate changes:

BMO cut three posted fixed rates, which will increase prepayment penalties for BMO borrowers who break their mortgage early:

1yr: 3.64% to 3.29%
2yr: 3.89% to 3.54%
3yr: 4.29% to 4.05%

CIBC is bucking the trend by raising its "special" 5-year fixed rate:

HSBC lowered several special offers:

2yr fixed: 2.44% to 2.34% (the lowest 2yr in the nation)
5yr fixed (high ratio): 2.39% to 2.34%
5yr fixed (refi) 2.69% to 2.64%
5yr variable (high ratio): 2.35% to 2.10% (P-0.35)
5yr variable (refi): 2.65% to 2.40% (P-0.05)

Econo-talk: Economists react to yesterday's BoC rate announcement (Rates.ca story)
Closer to "Normal": Most (not all) lenders are reporting relatively normal turnaround times on approvals, particularly given that purchase financing has nosedived. For the most part, closing timeframes are also shortening now that lenders and law societies are almost all on board with e-ID verification and e-closings.
1 in 8: That's how many mortgages are being deferred at big banks.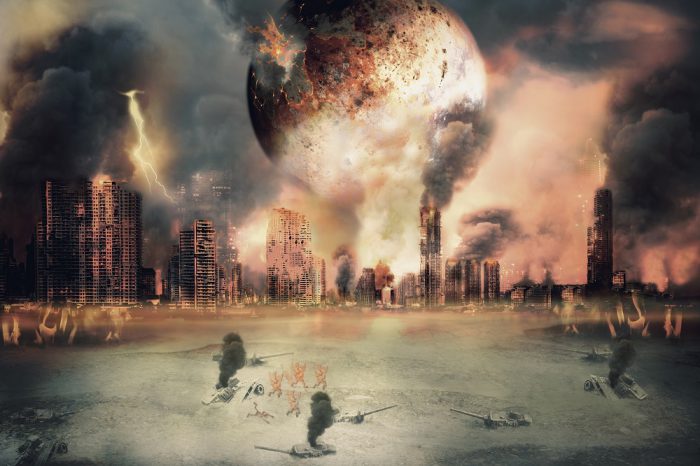 The "Great Reckoning": News headlines like that may be just the beginning. If home prices widely fall in April like many expect, the drama will begin (we'll get official month-over-month numbers from across the country in the first week of May). And, while hype is economically counterproductive and predicting a crash is premature, price declines may justify the concern. This all has much greater implications, of course. As Bloomberg reports, "If [real estate] collapses, there's not much that can pick up the slack." "Not much" can be replaced with "nothing."
Chinese Homebuyers go MIA in Vancouver: Guess why. The story
Mortgage Arbitrage: "While the government is spending a great deal of money funding initiatives like the Insured Mortgage Purchase program, it is buying triple A-rated securities at extremely elevated spreads and financing those purchases through the issuance of risk-free government debt at materially lower yields. As a result, the government stands to earn significant net interest margin by providing this [mortgage] liquidity."—First National
---

---