Stock Losses Cut in Half: In another hint that the worst may be over in the COVID crisis, one of the most-watched stock indices in the world—the S&P 500—has retraced 50% of it's massive COVID-related decline. Although, with far uglier economic data ahead many are calling this a shorting opportunity. We won't pretend to know if they're right but here's what we can say about the mortgage relevance. Higher stock prices are economically beneficial (think wealth effect, stronger companies, more jobs, etc.). The faster that equities rebound, the faster we climb out of this economic abyss, and the quicker the rebound in interest rates. But it'll still be a long road back before rates eclipse their 2019 highs.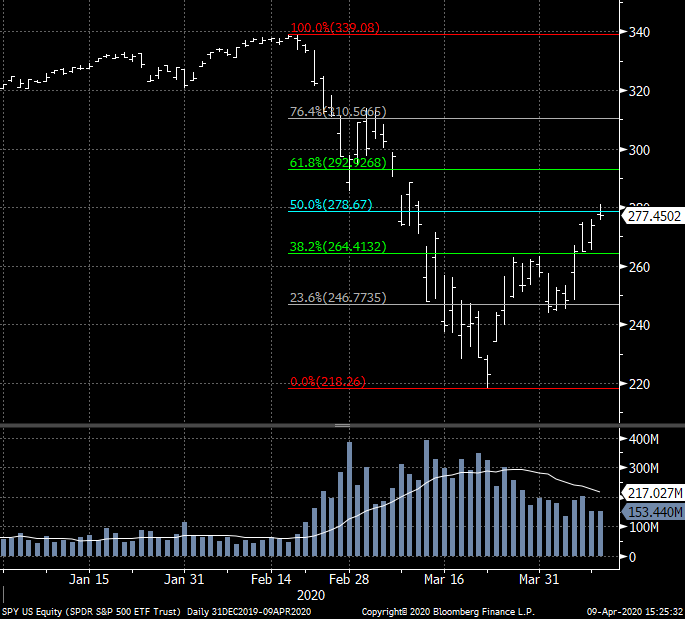 Almost 20% Unemployment: That's what we could be facing, predicts RBC. Housing will need immigration and employment to recover before rebounding, the bank says, and it thinks that will take at least until 2021.
Record Low for Alberta Oil: Alberta's oil industry winced today as oil touched an all-time low of $3.59 a barrel. Premier Jason Kenney says it could go negative, triggering bankruptcies throughout the oil patch. (Negative oil prices could theoretically occur if surplus oil exceeds storage capacity, says oil analyst Paul Sankey, forcing producers to pay customers to buy their oil.) "I cannot overstate how grave the implications of this will be for jobs, the economy, and the financial security of Albertans," Kenney said. Hopefully, today's Saudi-Russia oil pact will start a turnaround. But either way, mortgage lenders are reacting to this unparalleled shock with stricter qualifying rules and lower loan-to-values in Alberta, especially on uninsured mortgages. Unfortunately, that pro-cyclical tightening will only reinforce downward pressure on property values.
Quotable: "Early indications suggest the central bank's interventions are having success at preventing real-economy disruptions from turning into a broader credit-market meltdown."—RBC Economics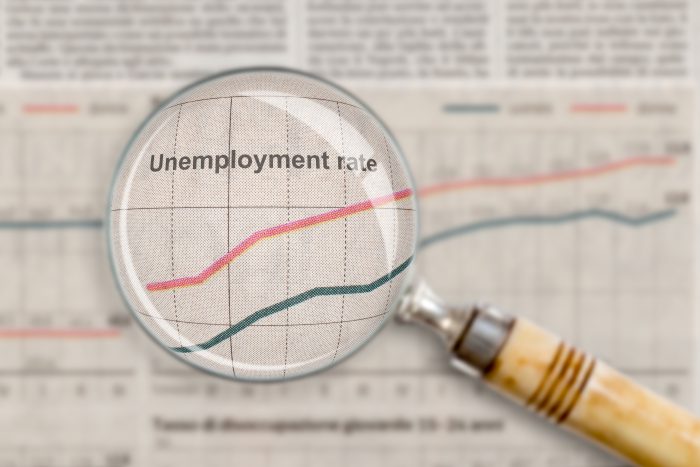 8:53 a.m. Update
Record Job Losses: Economists predicted an ugly employment report and it was twice as bad as they expected. Canada lost an estimated one million jobs in March with the unemployment rate rocketing over two points to 7.8%. The biggest monthly loss before this was 125,000 in January 2009. Capital Economics notes that 1.3 million more people are still counted as employed but not working any hours. A separate Bloomberg report suggests one in five workers (4.26 million Canadians) have applied for income support. A meaningful minority of those families will not get their jobs back. That reality could weigh on interest rates and real estate values for several quarters.
RBC Hikes & Cuts: The nation's biggest mortgage lender lowered the following "special" fixed rates:

2yr: 2.99% to 2.79%
3yr: 3.09% to 2.99%
4yr: 3.14% to 3.04%
5yr: 3.34% to 3.24%

But RBC lifted its special variable rate from 2.45% to 2.70% (P+0.25%). That's despite multiple other lenders improving their variable pricing in recent days, and despite variable-rate funding costs improving materially this month.
---

---