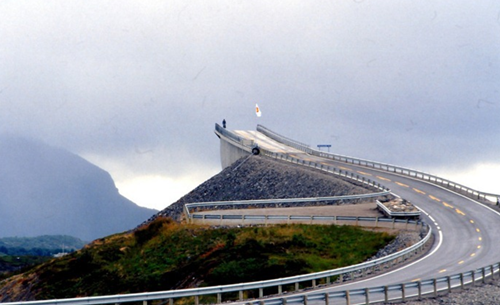 If you've been waiting for details about the First-Time Home Buyer Incentive (FTHBI) program, hoping it would help you qualify for a mortgage, you may be disappointed.
The government finally showed all its cards with the FTHBI scheme and we can't find many cases where it would actually improve someone's buying power—i.e., bridge the gap between high home prices and what newbie buyers can afford.
How it Works
If you make the minimum down payment on an insured mortgage (i.e., 5% to 19.9%), CMHC will give you another 5% (if you're buying an existing home) or 10% (if it's a new-build) of the purchase price, as a second mortgage (the "incentive").
You don't have to make payments on that second mortgage for up to 25 years, and there's no interest. But you have to share your gains with CMHC when you pay it back. And if you lose money on your home, CMHC shares those losses proportionate to the size of the incentive.
The Actual Benefit
CMHC's announcement today reads, "Federal Government Makes it Easier for Middle Class Canadians to Buy their First Home."
What it probably should have said was, "Federal Government Makes it Easier to Debt Service If You Already Have Low Debt Ratios."
Here's why. We ran various scenarios and in almost every case a typical borrower could qualify for a bigger mortgage by not using the program.
That's because CMHC is limiting the initiative to people whose mortgage and incentive are less than or equal to four times their total gross income. (Notably, the amount for the mortgage loan insurance premium is excluded from this calculation.)
A qualified borrower making $60,000 a year and putting 5% down, for example, could afford a roughly $269,000 home with a regular default-insured mortgage, but only $253,000 using the FTHBI. That's over 6% less — and last time we checked, first-time buyers trying to shoehorn themselves into the high-priced housing market need every dollar of buying power they can get.
That, the ~$565,000 maximum purchase price and the need to cough up a chunk of your home value gains are what will limit the FTHBI's appeal, especially in our biggest cities. Heck, they might as well call it the "First Time Studio Condo Buyer Incentive" in Toronto and Vancouver.
Side note: It is possible that the FTHBI might help someone with high non-mortgage debt qualify for a mortgage if they're purchasing a relatively cheap home.
Details, Details…
The key specifics:
The homebuyer will be required to repay the Incentive amount after 25 years or when the property is sold.
The homebuyer can also choose to repay the Incentive at any time, without a pre-payment penalty.
If a homebuyer receives a 5% (or 10%) Incentive, he would pay back 5% (or 10%) of the home's value at repayment time. That's CMHC's upside.
Here's more of what you need to know:
The Department of Finance is aiming to launch it September 2, 2019, with the first closing on November 1, 2019 ("barring any unforeseen circumstances," it says).
That ~$565,000 maximum purchase price assumes a 14.99% down payment and $120,000 income.
Borrowers must repay the incentive (2nd mortgage) in full. Doh! That means CMHC can participate in people's price appreciation for longer since few have 5-10% of their home value lying between the couch cushions.
When the incentive is repaid, CMHC determines how much is owed using an independent appraisal.
Borrowers can refinance (e.g., pull out equity or extend their amortization) without repaying the incentive.
The mandatory default-insurance fee is based on the first mortgage amount only.
Taxpayers will initially incur costs for this program like administrative and interest costs. A government official said the objective is not to make money.
Parting Thoughts
It appears our government has built a bridge to nowhere for first-time buyers.
Virtually no one needs it. Few will want it. (Just like few wanted B.C.'s doomed first-timer program)
As much as we hate to say it, this program looks more like vote candy than useful policy — a program designed to do little, but appear as if the government is doing a lot.
If the Liberals lose power in October, so might this program.
---

---