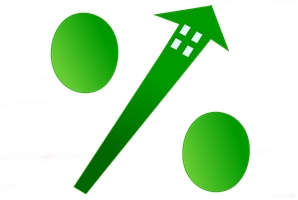 As previously announced, CMHC is jacking up default insurance premiums on Canadian borrowers.
Effective today, anyone purchasing a home with less than 20% down will fork over up to 1.00%-point more in fees.
If you're down payment is:
Less than 10%:
You'll pay 0.40% more, or 4.00%
Between 14.99 and 10%:
You'll pay 0.70% more, or 3.10%
Between 19.99 and 15%:
You'll pay 1.00% more, or 2.80%
As an example, if you're putting down 5% and paying $500,000 for a home (which is below average, believe it or not), CMHC will now siphon you for another 0.40%, or $1,900. It's just the latest in a long line of fee increases at CMHC, an acronym that should probably stand for "Costing More for Homeowners Continually."
The Untold Story
Federal policymakers, who are behind these rules, are purposefully downplaying one very important point. CMHC's new fees do not just affect high-ratio mortgages. They also make mortgages with 20%+ equity more expensive.
That's because some of Canada's most competitive lenders must insure their mortgages in order to sell them to investors. The cost of that insurance has now leapt considerably for people with 20-34.99% of skin in the game. Borrowers can thank the banking regulator's (OSFI's) new capital requirement increases for that.
Despite pristine underwriting and far better default performance than the big banks, mortgage finance companies have no choice but to raise their best mortgage rates to offset these fees. We're talking about 10-30 bps being tacked on to their rates if the mortgage is 65.01% to 80% of the home value.
Non-bank lenders have already started announcing these increases and we'll see more next week.
Another huge win for banks
Big banks don't need to insure their low-ratio mortgages. So these fee hikes barely faze them.
In fact, Ottawa's changes only widen the gap between banks and their securitization-dependent competitors. That puts less pressure on banks to keep their rates low.
The takeaway: If you're pro-competition and like paying less for your mortgage, CMHC's fee hike today is an unequivocal disaster.
---
Sidebar: If coughing up more interest to lenders doesn't sit well, write a short note asking your MP to tell the Department of Finance that mortgage competition matters—that saving hard-working families thousands in interest matters.
---