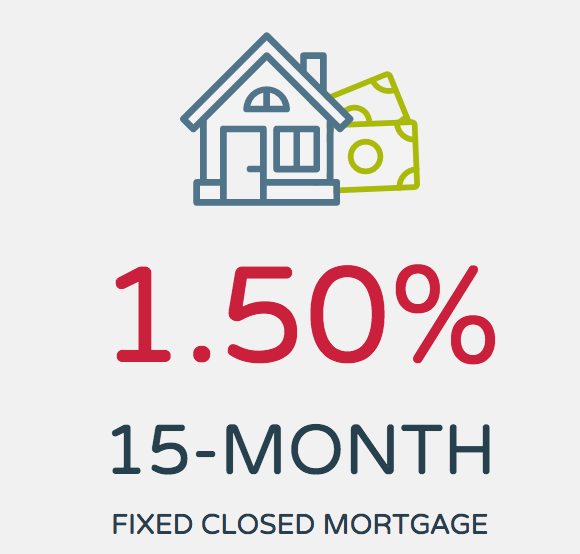 People who live in Ontario are getting used to Meridian Credit Union's quick-hit rate specials. Every few quarters the company seems to roll out a rate that undercuts just about everyone.
This time, Ontario's largest credit union is running a 1.50% special on a 15-month mortgage. At that rate, they're almost giving money away. But should you bite?
Here are a handful of points for and against it:
For…
You can't beat 1.50%, literally. Few lender are even close.

Compared to the lowest variable rates, you'll save at least $183 per $100,000 of mortgage over the first 15 months
Compared to the lowest 5-year fixed rates, you'll save at least $880 per $100,000 of mortgage over the first 15 months

It's ideal for those who don't want to commit to a lender long-term (and be subject to early breakage penalties)
This is a full-featured mortgage with 20% lump-sum prepayments and a non-collateral charge (or collateral if the borrower prefers)
Against…
You'll have to start mortgage shopping again in 12 months or so
If you believe the bond market—which is pricing in a 100% probability of 1+ rate hikes this year—a term this short might leave you exposed to higher rates in 15 months.

Bill Whyte, Meridian's SVP and Chief Member Experience Officer says: "In February of last year, Meridian offered a one-year fixed mortgage rate at 1.69% and people were speculating a Bank of Canada rate increase then. Fast forward nearly a year and half later and we are still in the same rate environment. There is no crystal ball to predict when or if this rate hike will happen."

There's no guarantee Meridian will offer excellent renewal rates
You can't get it on a refinance or on properties over $1 million

Whyte says: "The new mortgage qualification changes announced by the Department of Finance in late 2016 don't allow financial institutions to securitize refinanced mortgages and as a result, this low rate offer isn't available for those looking to refinance."

Conventional borrowers who want to minimize their payments can't get it with a 30-year amortization (25 is the max.)
No early renewals are permitted

Some banks let you early renew up to six months ahead of time, which can be handy in a rising rate environment.
Other details:
You must apply by July 8th and close by August 15th

Meridian has limited funds to lend for this promo, so it won't last long

The property must be an owner occupied primary residence
You must prove you can afford a payment at the Bank of Canada's 5-year posted rate (4.64% today)
Maximum loan amount is $750,000. Ontario mortgages only.
You must apply directly with Meridian. This offer is not available through brokers.
Meridian seems to enjoy these sneak attacks on the big banks and they always get press on them. When it comes to guerilla warfare in the rate market, it's one of the most adept lenders there is.
---

---