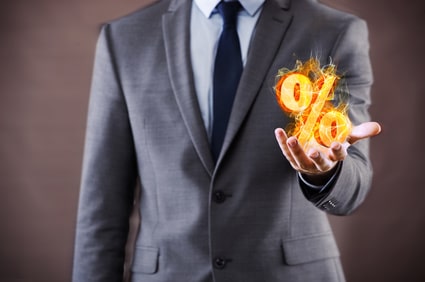 Meridian Credit Union likes to shake things up every spring. For a few years now, it's been releasing eye-popping mortgage specials during peak homebuying season, and this year is no different.
The credit union, Ontario's largest, just launched a 1.98% 2-year fixed that incinerates competing offers.
How crazy is this rate? It is no less than 127 basis points below Meridian's 18-month GIC rate. Remember when it used to be fashionable to lend for more than you pay depositors?
"Affordability is a challenge in today's market, so we wanted to show people we have their backs," said Dayna Whitney, Associate Vice President, Retail Experience at Meridian Credit Union. And based on this promotion, it does.
The details:
Term: Two-year fixed
Optional prepayments: 20% a year lump-sum + 20% annual payment increase
Registration type: Collateral charge (conventional mortgages) and standard charge (insured mortgages)
Deal types: Owner-occupied primary residence only; purchases and lender switches
Maximum property value: $1 million
Maximum mortgage: $925,000 if default insured or $799,000 if 20%+ equity
Other options: Meridian's Flex Equity (HELOC) and Friends and Family mortgage (where you can apply with three other people) are also available with this offer
Stress test: You must prove you can afford a payment based on a 5.34% rate (as of today)
Available via: Meridian branches and mobile mortgage specialists (not brokers)
Ms. Whitney said there is no deadline on this offer, but it's available only for a "limited time." She confirmed that Meridian's specials have generally lasted a few weeks to a month or so in the past.
Some knocks on this product:
It's only in Ontario

Here's to hoping its new motusbank subsidiary will make such blockbuster rates available to mortgage shoppers nationwide. It's scheduled to go live in April-ish, we hear.

It's not available on refinances

This means, if you're with another lender and your mortgage is a collateral charge, you're out of luck.
If you have a secured line of credit in second position and that lender agrees to postpone it behind Meridian's first mortgage, that's okay.

Meridian doesn't cover switch costs (roughly $800-1200) when moving from another lender
Collateral charges are often more expensive to switch at maturity

Not applicable if you're getting an insured mortgage.

In the past, some commentators have slighted these specials, claiming the credit union gives subpar renewal rates. That's just competitors being crybabies. Meridian mortgage rates are usually transparent and competitive.

Worst case, you'll enjoy massive net savings in the first two years, even if you change lenders and pay the switch fees.
Our Take

The rate savings on 1.98% is enormous, assuming your mortgage is a good size.
Consider that the next best two-year fixed rates are 3.18%+. At that rate, and given a $300,000 25-year amortized mortgage, Meridian is saving borrowers almost $7,000 over two years. Incredible!
Spy Tip: Click here to compare your rate savings
And the timing couldn't be better. With Canada's yield curve looking flat as a board, recession risk is up and the rate outlook for the next two years is sideways to down. The probability of making new highs in the 5-year bond yield, which guides most fixed rates, is likely less than 10% through 2019-2020. That suggests renewal risk in two years is less than normal. (Of course, that is all according to analysts and implied market probabilities, for what those are worth.)
As for why other mortgage providers can't offer this sort of rate, that's a good question for your lender. Ask it.
---

---