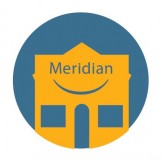 We see great rates every day, but this deal made us utter "wow" out loud.
Meridian's 1.49% 18-month fixed special is the lowest lender-advertised rate in, well, forever.
On a $250,000 mortgage it'll save you about $4,000—over the first 18 months—versus a typical five-year fixed rate. No one's got that kind of money to burn.
Then again, this limited-time offer is not for everyone. Below are three reasons why you wouldn't want it:
You're uncomfortable with the possibility of an interest rate shock

If rates vault 1.50 percentage points by fall 2016, for example, your payment at renewal could jump almost $100 a month, per $100,000 borrowed. (This is not a prediction, just an observation.)
Most analysts think that kind of rate hike is unlikely in 18 months, but people with higher debt ratios and/or minimal liquid savings must always plan for the worst.

You can't qualify

If you don't have 20% equity, Meridian makes you prove you can afford a payment at a theoretical 4.64% interest rate to get this mortgage.
If you choose a 5-year fixed instead, lenders let you qualify at your actual rate (e.g., 2.59%).
A lower "qualifying rate" makes it easier to meet a lender's debt-ratio guidelines, and hence, easier to get approved.

You're moving or won't have a mortgage for 18 months

Despite its reasonable early termination penalty, this mortgage is not for you if you plan to move out of province (it is only portable in Ontario) or break the mortgage before 18 months.
Now here are 3 reasons you would want it:
It's a superb alternative to a variable

No one can rule out further interest rate cuts. So a short-term or variable rate still have appeal.
With a rate equivalent to prime – 1.36%, well-qualified borrowers will not find a better deal anywhere, as of today.
Even if the Bank of Canada cuts rates once more, 1.49% would still be lower than probably 99% of variables out there.

It's a full-featured mortgage

Despite its slim profit margin, Meridian hasn't spoiled the party with annoying fine print.
It's got solid prepayment privileges (20% annually), portability (in Ontario), a non-collateral charge (for cheaper switching at renewal), no refinance restrictions and a fair penalty in the unlikely event you have to break the mortgage early.

You can lock it in

Getting a mortgage with a plan to lock in when "the time is right" can be a sucker's game. Virtually no one is smart enough to time the rate market.
That said, some people like the ability to convert their rate. This product lets you lock in to a longer-term any time with no penalty. (You must get a whole new term. Blending and extending is not allowed.)
Unlike bank conversion rates, which are often a great unknown, Meridian lets you lock into the best fixed rates on its website (which have been fairly competitive for a while now).
This rate is only available in Ontario and it's currently not sold through mortgage brokers (as of April 9, 2015). So you have to go directly to the lender.
---

---