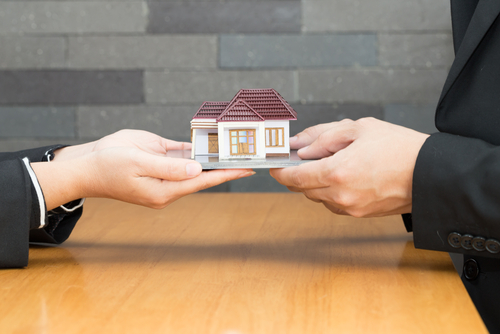 For years, seniors, mortgage advisors and financial professionals have complained that reverse mortgage rates are too high. Well, things are looking up.
Last month we saw the biggest one-day drop in the industry's history with Equitable Bank's new (much lower) "Lump-Sum Reverse Mortgage" rates. Canada's lowest reverse mortgage rates dropped 60 basis points in one day when Equitable launched that product.
Now, we get word of another promising development. HomeEquity Bank has negotiated the first sale of a pool of reverse mortgages to a Canadian bank.
Why does this matter? It matters because the buyer reportedly bought $75 million worth of reverse mortgages at somewhat favourable terms.
That's "good for customers to the extent that we've got more cost-effective sources of liquidity and potentially a little less capital in the business," CEO Steve Ranson told Bloomberg this week. That "means we can be a little bit more aggressive in rates," he said. Music to our ears.
The purchase also augurs well for future such sales, Ranson added. "It shows that reverse mortgages are becoming more well known and more broadly accepted…We're hopeful that we can do at least this amount ($75 million), perhaps a little bit more, in the first half of 2020."

Unlike some countries, like the U.S., which have much more developed reverse mortgage securitization markets, Canada has nothing of the sort. As reverse mortgages grow in popularity, however, we have no doubt an increasing number of investors will snap them up. Reverse mortgages are conservative fixed income investments with high yields and almost zero risk of default or negative equity (which is where the customer owes more than his/her home is worth).
If HomeEquity can sell another $150 million worth in 2020, this new funding source could account for 10-15% of the bank's reverse mortgage originations next year. That may not be enough to knock its rates down one percentage point, but if seniors can save another 5-15 basis points, a few thousand dollars could stay in their pockets.
---

---