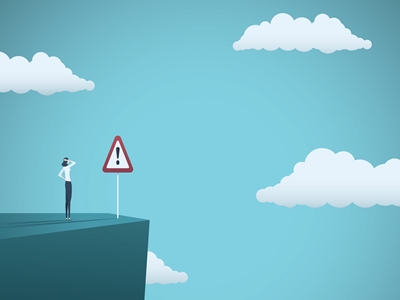 The Mortgage Report – June 12
Deferrals Appearing on Credit Reports: Credit bureaus are alerting lenders when you've requested a payment deferral. If you've deferred your mortgage, Equifax says you should see one or both of these statements in the comments section of your credit report:

Deferred Payment
Affected by Natural or Declared Disaster

Mortgage deferrals aren't supposed to hurt people's credit scores but when a mainstream lender sees you've had a deferral, it's nonetheless a red flag. The lender may:


Scrutinize your income/employment more closely
Ask for more documentation
Decline you if you have borderline qualifications, particularly if you're employed in a higher-risk industry.

Be prepared:


Always disclose you've had a deferral when applying. Lenders don't like surprises
Have a good explanation ready for why you needed a deferral and why your job is now stable long term
Make sure you can prove your income and employment are back to normal

If you're salaried, you'll need a pay stub from the last few weeks
If you're self-employed, prove with receipts or contracts that you're generating business again, and back it up with bank statements
If you're commissioned, a current commission statement and bank statements help

Don't bother applying with a mainstream lender unless you've resumed making your mortgage payments.
How COVID Changed Homebuying: Rates.ca covers new stats on this from OREA.
Stress Test End-Around: Can't pass your bank's mortgage stress test? There are multiple institutional lenders now advertising "less stress" mortgages where you don't have to. You only have to prove you can afford a payment based on your actual mortgage rate. These lenders can offer this flexibility because they're not federally regulated. Rates for such products start at roughly 3.49%, more than a point above the best available uninsured rates. That surcharge buys you more purchasing power. A household making $80,000 a year can get approved for roughly 15% more home (about $73,000 more buying power). One downside is the interest cost. A five-year rate of 3.49% vs. 2.49% costs you $18,729 more interest over 60 months on the average-priced ($488,203) home, assuming a 30-year amortization. That may sound like too high a price to pay until you factor in home price appreciation. If your home appreciates at the current 1.8% rate of annual core inflation, that's a $45,549 gain over five years on the average priced home, two-and-a-half times the extra interest expense. To qualify for one of these "less stress" mortgages, you'll need strong credit, fully provable income and 20%+ equity.
Quotable: "Recent Bank of Canada analysis suggested expiry of deferrals and income-support programs later this year—when the labour market still hasn't fully healed from the COVID-19 shock—will push mortgage arrears higher in early 2021."—RBC Economics
---

---