The chart below shows the average best rates for each mortgage term on RateSpy.com.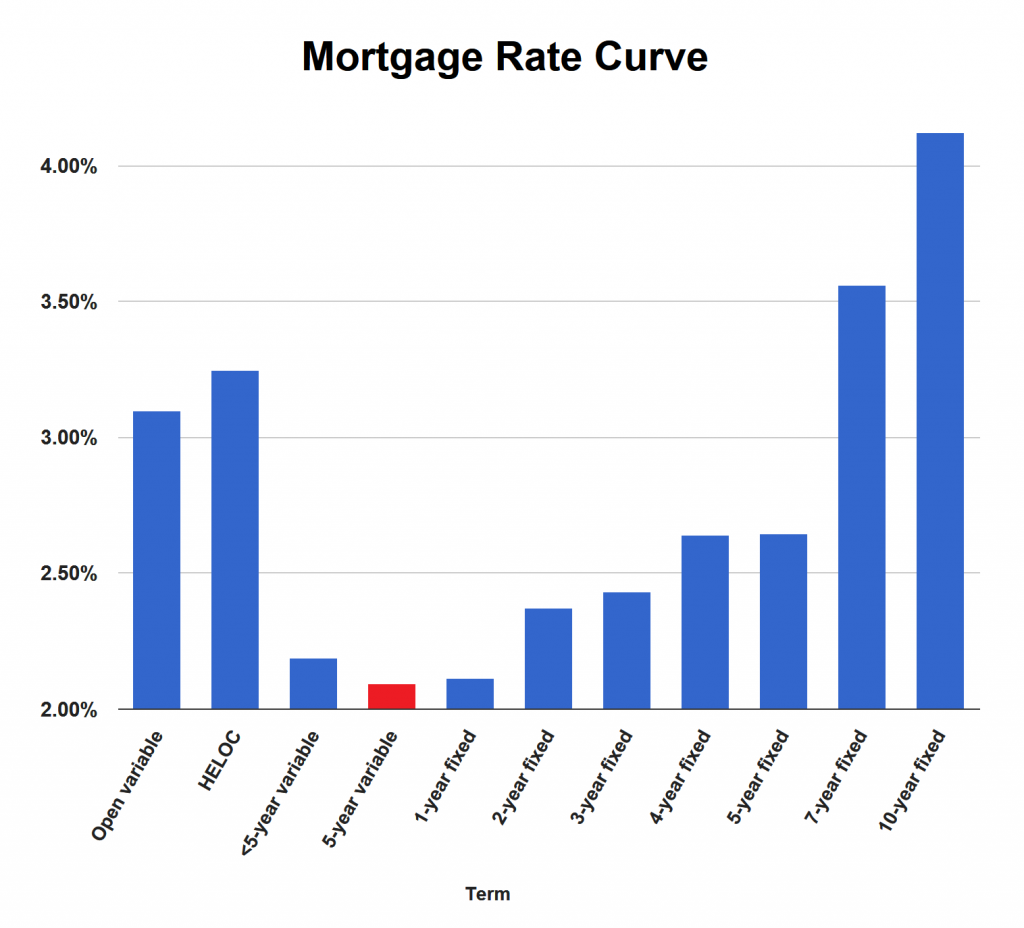 The graph provides a sense for how much of a rate premium you'll pay for the security of a longer-term and/or fixed rate.
Key Takeaways:
The difference (spread) between 5-year fixed and variable rates remains tight by historical standards at roughly 0.55 percentage points. The long-term average is about 1.25.
That narrow spread makes Canada's most popular term, the 5-year fixed, an excellent value, relatively speaking — especially for risk-averse borrowers.
Well-qualified homeowners willing to take risk will find the best upfront savings in a 5-year variable.
A few providers are advertising 1.98% effective rates on one-year fixed terms, but those specials require a line of credit, and hence legal fees to set them up.
Those wanting to diversify rate risk should also consider a hybrid (e.g., 50% fixed and 50% variable). The best rate on a hybrid is currently 2.53%.
Note: The points above centre on rate alone. Your personal circumstances may dictate a shorter or longer term. The rates shown are an average of the lowest rates found in Alberta, B.C. and Ontario. Use RateSpy.com's mortgage comparison feature if you live in another province. Remember that the lowest rates often come with restrictions. A premium typically applies for less-restrictive mortgages.
---
Rob McLister, RateSpy.com
---

---