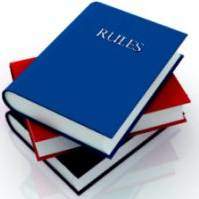 Stricter mortgage rules are working, suggests the Bank of Canada in this report today.
Now if only we could take that report at face value.
New Stats on Mortgagor Debt Loads
If the government wanted to slow the market, it did. As of the second quarter, the number of new low-ratio mortgages fell 15% year-over-year after the feds implemented the stress test on January 1, 2018.
In some places the lending slowdown was even more dramatic (e.g., Toronto, where the number of uninsured low-ratio borrowers at federally regulated lender kerplunked 27.5% year-over-year, as of Q2 2018).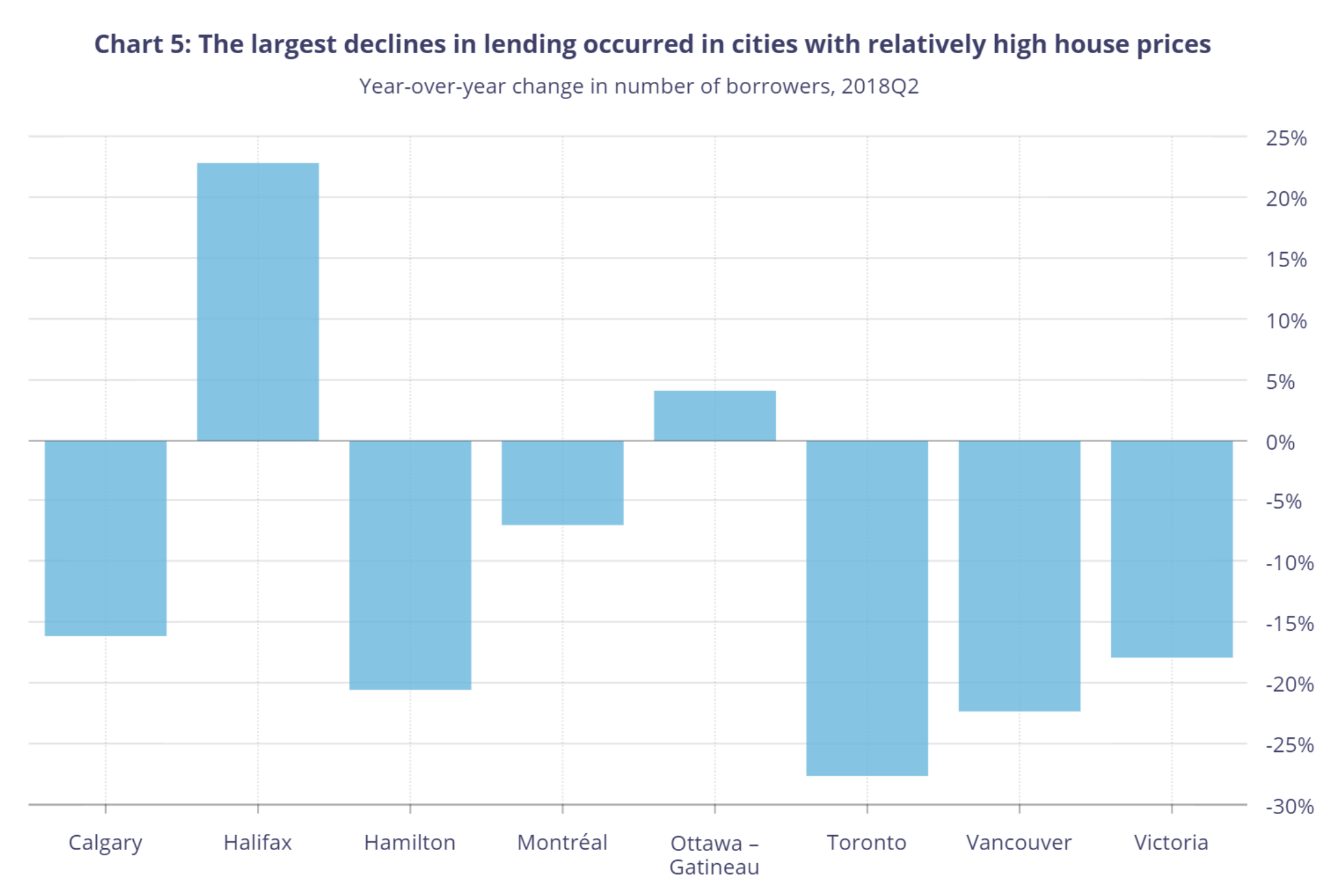 But just as importantly, following its stricter qualifying of mortgage applicants, the ratio of mortgages with loan-to-income (LTI) ratios above 450% has plunged.
For high-ratio mortgages, the percentage has dropped from 20% in Q4 2016 to 6% in Q2 2018.
For low-ratio mortgages, the percentage has fallen from 20% in Q2 2017 to 14% in Q2 2018.
Rising interest rates are also taking borrowers out of the market. "As average contractual rates for five-year fixed-rate mortgages have increased from 2.7% to 3.3% over the past year, the overall share of new highly indebted borrowers has decreased, from 18% to 13%," the BoC writes.
Suffice it to say, tighter lending is accomplishing what policymakers think they want.
What We Don't Know
There's something the Bank of Canada is not stressing enough.
"The overall riskiness of new mortgages has therefore decreased…" claims the bank. "Tighter mortgage policies have contributed to a decrease in the creation of highly indebted households."
In terms of number, the bank may be right.
In terms of overall risk to the economy, the jury is so far out that we may not get a verdict until the next decade.
Many new mortgagors are settling for smaller mortgages — and the government might argue that's a good thing. But over the next few years, hundreds of thousands of borrowers who can't get approved for a prime mortgage (at the amount they want or need) will likely go sub-prime.
Clearly the mortgage stress test has shifted lending from transparent lenders (e.g., the Big 6 banks) to non-transparent lenders (e.g., private lenders).
originations in the GTA dropped from about 78% to 73%, while private lender share increased from 6% to 9%. And other data suggest the shift to privates and mortgage investment corporations (MICs) has been much greater than that.
According to the bank's own data as of Q2 2018, big bank share of
That matters for several reasons:
Private/MIC rates are a minimum of 3-4 percentage points higher than big bank rates
Private/MIC lenders charge much higher fees
Private/MIC lenders often have more onerous contractual terms
Materially higher borrowing costs spike default risk
Private/MIC lenders are far less regulated with respect to their solvency.
So no, there's not enough information to definitely conclude that "the overall riskiness of new mortgages has therefore decreased." Not unless you limit that statement to federally regulated lenders.
It's not all about protecting the big banks from their own "greed." There are economy-wide considerations too. From that standpoint, you can expect a greater-than-normal spike in mortgage defaults in the non-prime segment come the next recession.
The Spy is not clairvoyant enough to know how that will impact economic sentiment, GDP and jobs, given less than 1 in 10 borrowers (nationwide) use private/MIC lenders. But hopefully regulators are because the flight to non-prime is clearly on them.
---

---