The Spy's tech team has been cooking up lots of new features to help you better analyze, track and compare mortgage rates. The latest additions were just launched and you can now:
View historical rates!
This was one of the Spy's most requested features. It took an epic effort but you're now able to view rates from prior days.

To use the feature, click on "Advanced Options" on any Best Mortgage Rates page, or go to the Compare Lowest Rates page. Then enter a past date.
RateSpy takes you back in time to see the rates from that day. Even the Rate Hold dates and rate notes are historically adjusted and accurate.
Our data team is busy back-filling the database with historical data as we speak. You should be able to access the last year or two of data within a week or so.
See current rate values when making new Rate Alerts.
Rate Alerts have proven to be one of the Spy's most popular surveillance tools. If you haven't tried them already, try entering a Rate Alert from your Profile page.
To make judging where to place your alerts easier, we now display the latest value of the rate in question.

Hide insured rates on the Compare Lowest Rates page.

Display RateSpy's nation-leading rates in our new and improved mortgage rate widget.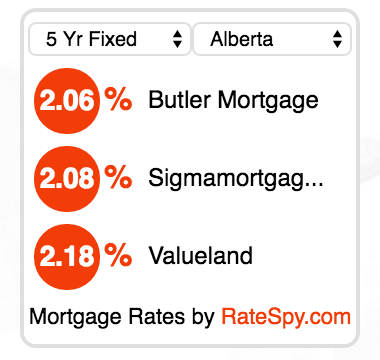 Set Rate Alerts on the Bank of Canada's overnight rate.
If you want to know when the Bank of Canada hikes or lowers rates, this is the alert for you.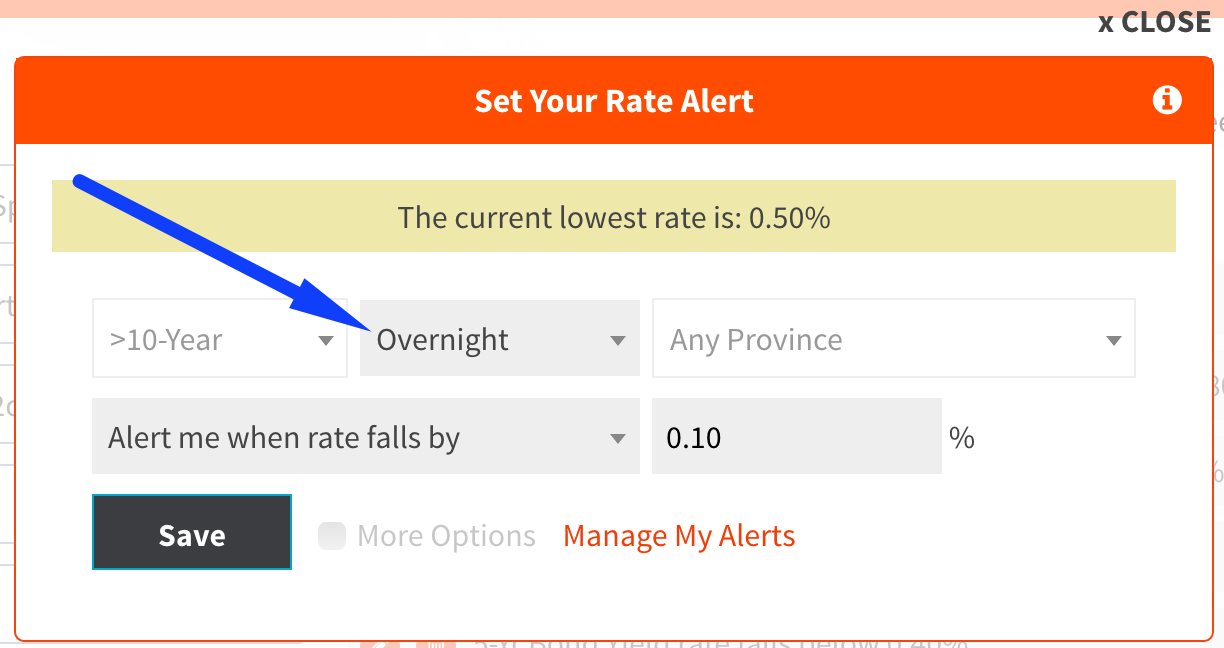 Other miscellaneous improvements:
If a rate has a closing deadline, that deadline is now reflected in the "Rate Hold" date.
New Rate Alerts now default to the province in which you're located.
Lots of little user experience enhancements and formatting tweaks.
If there's something you'd love to see on the site, email and let us know. We get the best ideas from fellow spies.
---

---