Somebody poke us when the Bank of Canada has a rate meeting of consequence. At the moment, the BOC is doing the same thing as everyone else, watching see-saw economic data for inflation clues. That's sort of like watching a TV full of static and trying to make out a picture.
Despite hints of stronger inflation, the tentative economy gave the Bank no reason for action today, and no action was what it took. It left its key lending rate at 0.50% and provided no indication that it would change this year. Econo-experts—as polled by Reuters—are predicting no further BoC changes until Q3 2017 or later, for whatever that's worth.
The Bank's most notable statement today was that "household vulnerabilities have moved higher." That's another subtle call for the Department of Finance to tighten mortgage policy again, given that the Bank cannot hike rates to cool housing. Barring weaker home prices near-term, further mortgage restrictions seem increasingly likely.
Oil Still Ascending
For you armchair rate forecasters out there, the biggest question is, 'Where does oil go now?' It's closing in on the massively psychological $50 mark. That's nearly a double from the February lows.
To meaningfully impact mortgage rates, WTI oil would probably have to break above $60-$65. That level could help reinvigorate oil patch investment and push up bond yields, other things equal. (Higher yields lead to higher fixed mortgage rates.)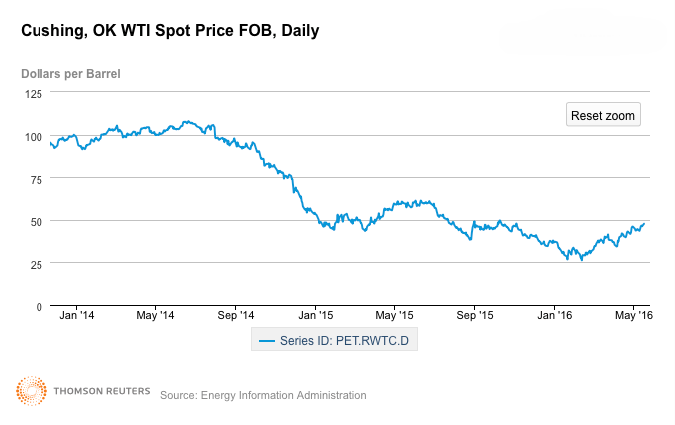 (Chart Source)
This Week in Rates

When it comes to mortgage terms, the 5-year fixed is the Big Kahuna. More than half of borrowers get one, a trend that was reinforced this week when BMO chopped its Big-6-Bank-leading 5-year fixed rate to 2.49%. That's its lowest advertised 5-year fixed rate that we recall.
Despite being a low-frills mortgage, BMO's 2.49% is a bellwether rate. It influences rates at every other major lender. That means you bank lovers can now negotiate a rate near 2.49% to 2.54% at other major banks, assuming you're well qualified.
Meanwhile, non-bank lenders are near the same price with often better terms (e.g., cheaper penalties). And brokers have the lowest rates of all—below 2.29% for insured 5-year fixed terms.
Where the Value Is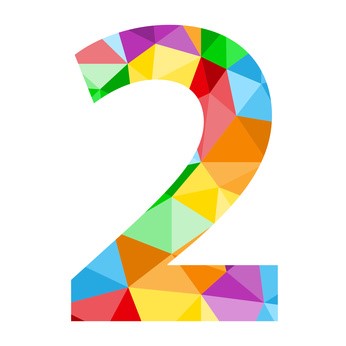 At 1.83% to 1.99%, two-year fixed rates remain the market darling. They're cheaper than variable rates and have less renewal hassle than 1-year rates. Most importantly, 2-year mortgages let you pivot into any other term in just 20-24 months (since you can secure renewal rates up to 120 days in advance). That flexibility has value if—down the road—you want to refinance or lock-in with no penalty and at best rates.
NEW: Monitor the Hottest Deals
The Spy's just-launched "Most Popular Rates" feature is proving quite the hit. In a glance, it gives you a quick rundown of which rates people find most compelling.
It works by tabulating the rate clicks of thousands of RateSpy.com visitors over the last 48 hours. It then ranks the Spy's 4,000+ rates by click count, most clicks first.

The most popular rates aren't necessarily the best rates (for you) but they nonetheless highlight some of the hottest deals in the market. Check it out on our homepage.
---

---