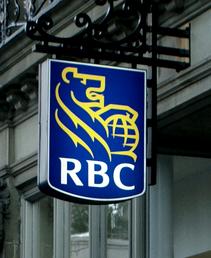 What next? A major bank (RBC) is now charging extra for amortizations over 25 years.
This morning RBC announced that, effective November 17, it'll ding you an additional 10 basis points for 26- to 30-year amortizations. We don't recall anything like this from a major bank before.
"This is the first time we have introduced new pricing for clients who choose to amortize their mortgage for 25 years and under," said RBC's Mary Ellen Brown, SVP, Home Equity Financing and Personal Financial Products.
The move comes ahead of a November 30th rule change that bans amortizations over 25 years from being insured. That'll make it more expensive for RBC competitors who securitize mortgages to fund longer amortizations (since most securitized mortgages must be insured).
On the face of it, it looks like RBC is taking advantage of this new cost differential between it and its competitors—and to some degree it may be. But banks' costs of holding mortgages on their balance sheets are also increasing.
"We consider a number of factors when making changes to mortgage rates, including our funding costs and market conditions," said Brown. "Based on current conditions, our rates reflect the right balance between our clients' expectations and our costs of funding mortgages."
We're still waiting to hear what changes OSFI, the banking regulator, makes to its "B-20" underwriting guideline. There's some speculation it could ban amortizations over 25 years altogether at federally regulated lenders. We likely won't get clarity on that until next year.
OSFI's official statement on this (which we received today) is the following:
As announced in July, OSFI is reviewing Guideline B-20 (which contains guidance on amortization period) to ensure it is aligned with prudent industry practice and Canadian housing market realities. Any proposed changes that may result from this work would be subject to a public consultation process. We do not have a specific timeframe for the B-20 guideline review.
We do not plan any other regulation review or change related to amortization at this time.
RBC's amortization pricing change impacts folks with at least 20% equity. Mortgages with less than that are generally insured and capped at a 25-year amortization anyhow. We expect some other lenders to follow RBC's lead, but there should still be lenders (particularly credit unions) that offer extended amortizations with no rate surcharges.
Rates Climb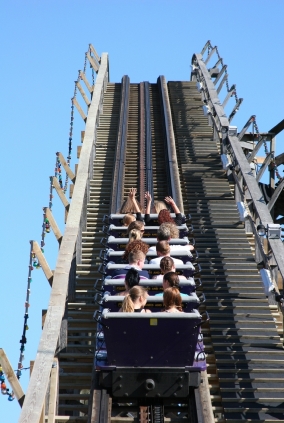 RBC has jacked up its fixed rates in the face of surging bond yields. Recent and proposed regulatory changes, which boost lending costs, could also be to blame—but to a lesser extent.
Here's what's changing at Canada's biggest bank:
3-year fixed: +0.25 to 2.69%
4-year fixed: +0.30 to 2.79%
5-year fixed: +0.30 to 2.94%
Again, for amortizations over 25 years, add 10 bps to these rates.
The last time we recall moves this extreme was the "Taper Tantrum" of 2013. Expect more such announcements through the remainder of this week, but with most lenders hiking by only 15-25 bps, not 30-40 bps.
Kudos to RBC, however, for giving folks time to submit applications at the old pricing. A two-day lead-time is more than fair. Some lenders give you no warning whatsoever.
Note that if you're in a dire rush for a mortgage, you may have to choose a higher rate lender. Lenders with the best deals are going to have big application backlogs (as is usual). Lenders are now reporting extreme volumes, some over 3X normal. Expect that to continue for at least this week, and possibly next.
We also anticipate that throngs of borrowers will freak out and convert their variable to a fixed rate. If you do need to lock in, please do yourself a favour and get a penalty quote for breaking your mortgage early. Then do the math or talk to another mortgage provider to see if you can save money by locking in elsewhere.
---
Sidebar: TD Canada Trust published its own hikes today, albeit not as extreme. These are its new "special offers":
4-year fixed: +0.05 to 2.44%
5-year fixed: +0.10 to 2.69%
We expect the Big 6 banks' five-year fixed discretionary rates to settle somewhere near 2.59% to 2.64% after this round of rate changes.
---

---