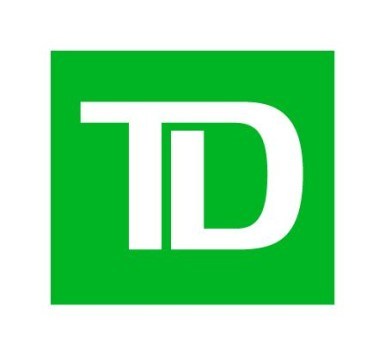 In an unprecedented move by TD, the bank has raised its mortgage prime rate independent of the Bank of Canada.
The country's second largest bank has boosted its "mortgage prime" to 2.85% from 2.70%, where it has stood since July 2015.
"This is the first time we've increased our TD Mortgage Prime rate independent of a Bank of Canada rate change," said spokesperson Cheryl Ficker. "We regularly review our rates and adjust them based on a number of factors, including the cost that TD pays to fund mortgages. Bank of Canada rate changes are only one of these factors."
The move comes after a series of government rules (new capital requirements, default insurance restrictions and securitization limits), which raise the cost of mortgage lending. Borrowers looking to blame someone should aim their frustrations at the Department of Finance. The DoF has been continually imposing stealth rate hikes on Canada's mortgage market via regulatory changes that make it more expensive for lenders to lend.
Consumers and the mortgage industry alike are now waiting to see if the other Big 6 banks follow TD's lead. There's a fair chance they may. If they do, it would mean they've passed through just 15 bps of the last 50 bps in BoC rate cuts.
"Increasing our rates is not a decision we take lightly," adds Ficker. "We consider the impact on our customers before proceeding with any rate change, and we communicate directly with customers whose loans or mortgages are affected."
A few important TD-specific points:
This move impacts TD's variable-rate mortgage customers only. "The rate for HELOC customers is based on TD's Prime rate, which remains unchanged at 2.70%," Ficker says. "There is no impact to HELOC customers as a result of the change in TD Mortgage Prime rate."
It's notable that TD has increased it's VRM discount from prime – 0.10% to prime – 0.25%. That means new customers are somewhat insulated from this change (for now). It is existing VRM customers who get the shaft.
Our sources suggest TD's discretionary VRM rates have moved to 2.35% (TD mortgage prime, minus 50 bps). At first glance (not factoring in prime), that makes TD sound more appealing than other banks which are in the prime – 0.45% range.
Those currently in TD variable-rate mortgages won't see their payment increase, but they will start paying more interest and less principal. By contrast, many other lenders have adjustable-rate payments that float with prime rate. If those lenders match TD, their customers will see their adjustable-rate payments rise about $7-8 for every $100,000 in mortgage balance.
This is not the first time TD has broken with convention on prime rate. In July 2015 it tried to lower prime by only 10 bps to 2.75%, despite a 25 bps rate but by the BoC. But other banks didn't match TD's gambit, so TD had to follow their lead and set prime at 2.70%.
In 2010 TD and CIBC tried to cut prime by only 15 bps following a 25 bps BoC reduction. Eleven days later they matched the other banks and cut the full 25 bps.
---

---