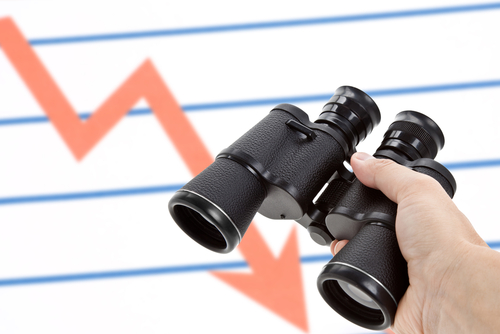 The 2020s won't be the decade to lock into a long-term fixed mortgage, not if you believe RBC Economics.
It's projecting just 1.7% annual economic growth for the next 10 years, give or take. That's roughly a full point less than before the Great Recession.
At 1.7% GDP, there's generally very little reason for rate hikes. Quite the opposite, RBC argues, saying: "Ultra-low rates will persist."
That's a different tune than most economists have sung in recent decades. There's generally been a consistent upward bias to long-term rate forecasts.
But RBC says things have changed. For one, we're losing workers. By 2030, it estimates Canada will have only 1.7 workers supporting those aged 65+ and under 14.
That's a major drop that will strain government budgets and the economy. RBC calls it a ticking "demographic time bomb."

And it doesn't help that the senior population will explode to almost 25% of the general population by the end of the decade. That's up from 17% today.
On top of that, productivity is sliding.
Jargon Buster: "Productivity" is a confusing concept, but think of it as economic output per hour worked. The Economist magazine calls productivity growth "probably the single most important indicator of an economy's health."
Canada's productivity gains have averaged near 1% following the Great Recession. That's just half of what it was prior to 2009, and that's a problem. It's a drag on growth and it means Canada will have a harder time emerging from the next inevitable downturn.
Speaking of downturns, these days the Bank of Canada has limited rate cut manoeuvrability compared to the past. This RBC graph shows how little room the Bank of Canada has to cut rates if economic stimulus is required.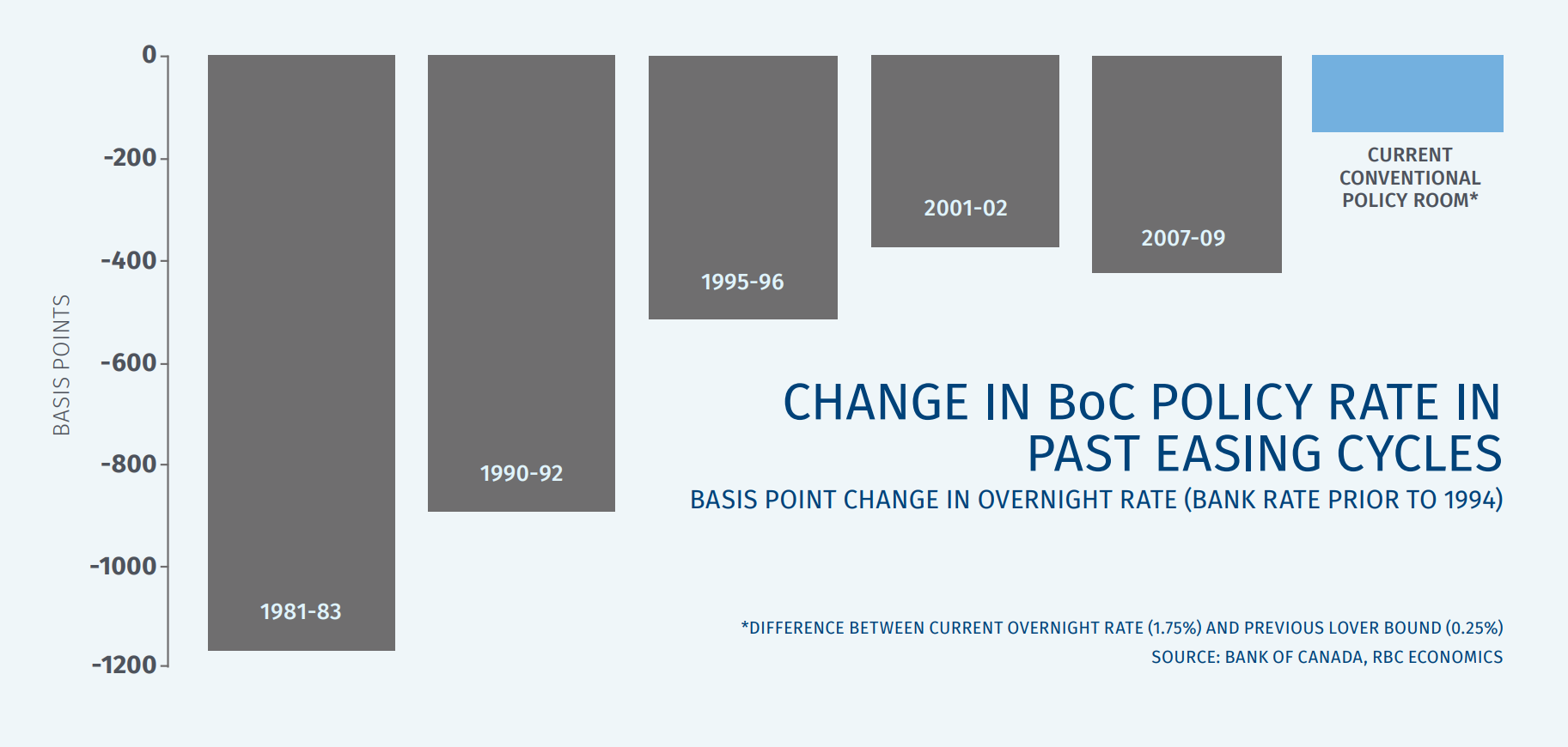 Again, this suggests the next down cycle could be deeper and/or longer—both bearish possibilities for mortgage rates.
Those who are financially stable and risk tolerant can—and probably should—exploit these trends with proper term selection. If things play out as RBC projects, it'll raise the probability that history repeats itself, with short-term fixed or variable rates outperforming long-term fixed rates…again.
---

---