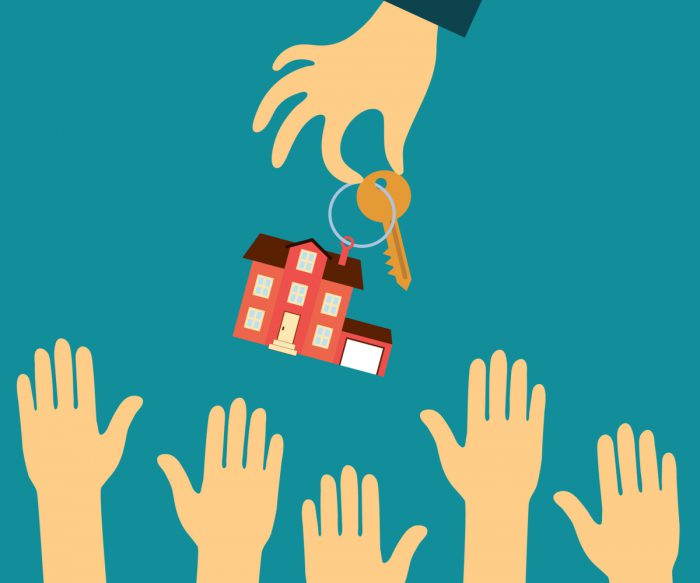 .
If you want to pay less mortgage interest, it helps to have a cheaper home. If you want a cheaper home, it helps if there are more homes than people want to buy. Cue the Economics 101 reference.
Yet, there are some who'd like us to believe that demand, not supply, is the problem. As if not having enough homes to satisfy high demand is irrelevant. As if demand — i.e., people who want a roof over their heads — can be magically diminished through policy to keep prices lower indefinitely, despite population growth, wide-open immigration floodgates (in non-COVID times) and so on. Such economically preposterous attempts at proselytizing the ignorant rank about as high on the absurdity meter as one can get.
Why is the price of anything bid to extremes? Because there's not enough of it, or there's a perception that there's not enough of it. This characterizes Canada's housing market to a T.
It's an entirely different conversation when demand and supply are in equilibrium. One could be offered minus 2% interest rates. Banks could pay you $500 a month on your mortgage, and if there were hypothetically enough suitable homes for every single Canadian household in the locations where they wanted to live, that extraordinary supply-inducing interest rate would barely move home prices.
Back in reality, COVID has taken Canada's supply scarcity to a whole new level. "There were just 2.6 months of inventory on a national basis at the end of August 2020 – the lowest reading on record…," reports CREA. "At the local market level, a number of Ontario markets are now into weeks of inventory rather than months." It's hard to convey how abnormal that is.
Until this problem is corrected, prices could keep rising like a helium balloon. But, knowing that credit availability and falling rates fuel home prices, is the answer then to crimp demand through mortgage tightening or artificial, ill-timed rate hikes? Certainly not. Not unless the goals are creating imbalances in the rental market and fuelling unemployment.
Most credible sources, including CMHC, know that regional shortages of affordable housing (particularly high-density housing) is a key problem. The likes of the Fraser Institute further corroborate the obvious: "…Demand-reducing policies have seemingly done little to restore broad housing affordability. The laws of supply and demand apply to housing, like any other good. By focusing primarily on demand, policy-makers ignore half of the equation…"
On that note, an IMF report last October had a radical solution to Canada's housing crisis: "To Tackle Housing Affordability in Canada, Build More Houses." Hey, they might be onto something.
In truth, there's no easy cure that doesn't disadvantage someone. Real progress takes hard fixes, like incentivizing more homes within tolerable commutes to job centres, building ultra-high-speed transit to regions with cheaper land, or other capital, time or bureaucratic-intensive solutions. Or maybe it takes more out-of-the-box thinking, like government land acquisition partnerships or near-interest free financing to developers that build strategic high-density housing in/near public transportation corridors.
The Department of Finance has said it many times; home construction is "needed to address…housing supply shortages in Canada, particularly in our largest cities." The 2019 Federal Budget stated that increasing the supply of housing "is the most effective way to address affordability in the long run." Righto. Because whatever the solution, supply is the problem, and it has been for 20 years.
---
Views expressed here are solely those of the author and do not necessarily reflect the opinions of any other party.
---

---