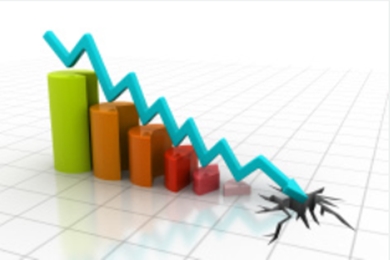 If you were wondering what it'll take to get more people interested in a 10-year fixed, here's your answer: A rate below the psychologically pivotal 3% level.
Today, HSBC has become the first lender in Canadian history to sell 10-year fixed mortgages as low as 2.94%. (Note: Our story has been updated as this rate dropped again on Saturday May 18, from the 2.99% announced in HSBC's press release on May 17.)
This rate is for insured mortgages only, for now at least. If you're putting down 20%+, the rate is 3.19% for purchases and switches and 3.24% for full refinances.
The bank announced the move just a day after it made history with the lowest-ever lender-offered conventional 10-year rate. But a sub-3% price tag changes the game even more.
For additional details, see the bank's 10-year rates at our HSBC Mortgage Rates page
A 2.94% rate is less than almost all lenders' conventional variable rates, something few ever thought possible. And it's lower than the second best 10-year fixed rate by a whopping 21 basis points. And did we mention that your interests costs are guaranteed never to rise until 2029?
For many first-time buyers especially, that predictability is particularly appealing. People just need to make sure they won't break the mortgage before five years as the penalties can be punishing.
After five years, the discharge penalty is benign at just three-months' interest. "The majority of [10-year fixed borrowers] will make it to the 5-year mark," Marathon Mortgage CEO Harold Kennedy told us Thursday.
Note: Avoiding penalties is essential to minimizing overall borrowing costs. HSBC tells us, "Should the client require to increase the amount of the mortgage prior to maturity, there are options for client to increase the mortgage amount and not be required to pay a penalty upfront or through the rate." If you take the 10-year plunge, make sure your lender permits the same.
The Former Appeal of 10-year Mortgages, or Lack Thereof
My story in the Globe and Mail yesterday outlined the pros and cons of 10-year rates, so check that out if you want more perspective. In that story I note 10-year fixed rates have never beaten 5-year fixed rates in modern history. That's based on back-testing back to 1980 (as far back as we had good data).
Of course, interest rates have been in a secular downtrend since 1982, as one of our readers was quick to point out. That makes backtests starting in 1980 questionable for future predictions, he charges. And of course that's true, to an extent.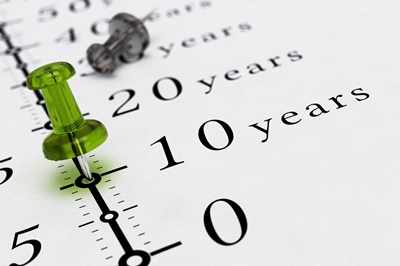 But that 37-year-long downtrend wasn't by accident. Structural economic and policy changes led to a sea change decline in GDP growth and inflation, both key rate drivers. It can't be overstressed how much the economy has changed since the great rate spike of the early 1980s. And most of those changes are enduring. Consider that:
Long-term growth was 6% +/- in the 1960s and 1970s. Today it's just is 2% +/-, and that's about as high as it'll go long-term, according to the likes of the OECD.
Inflation was near/above 10% in the 1970s, a level that would devastate the economy today. Now, thanks to the advent of inflation targeting in 1991, we're down to just 2% +/-, a level we're likely anchored at long-term—if you believe economists and the Bank of Canada itself.
Mid-last century manufacturing accounted for 1/3 of jobs. Today it's less than 10%.
The U.S. is now energy independent (oil is a crucial source of Canadian exports and business investment)—moreover, trends like electrification and alternative energy pose increasing threats to Canada's petroleum sector
Pre-1980 we had nowhere near the disinflation effects we have today with automation, offshoring and the Internet (Amazon effect)
Consumer leverage is magnitudes greater today (making consumption drastically more sensitive to rate increases).
In short, the economy has enormously evolved and matured. And this largely explains why decade-long rates have always been a bad bet since they widely launched in Canada back in December, 1986.
That's not to say 10-year mortgages can't win going forward. And make no mistake, 2.94% changes the playbook. It's still the wrong term for most folks, but now it's unequivocally right for more people than ever.
A few years ago, we wrote we'd never recommend a 10-year fixed unless they broke the 3% floor. Never did we imagine it would happen so quickly.
---

---