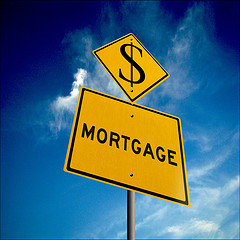 In Canada, the cheapest mortgage rates are usually available on insured (or insurable) mortgages. But refinances cannot be insured thanks to rule changes in 2016.
That's been a problem for folks with existing mortgages—particularly those who have "collateral charges."
Collateral charges are mortgages that readvance or have a line of credit attached to them. Examples include the:
RBC Homeline
Scotiabank STEP
TD FlexLine
BMO Readiline
CIBC Home Power Plan
National Bank All-in-One
HSBC Equity Power Mortgage
MCAP Fusion
Etc.
Until last year, if you wanted to change lenders with a collateral charge it usually required a refinance. That meant you couldn't get super-low "insurable rates," the best of which will save you about 1/4 point off your rate (i.e., ~$1,100 over five years per $100,000 of mortgage).
But there's now a little trick that many outside of the mortgage business don't know.
The HELOC Shuffle (a.k.a. "Collateral Transfer")
If you've got a HELOC, one of the latest and greatest mortgage products these days is called the "Collateral charge transfer."

We asked the country's largest default insurer, CMHC, to explain it and here's what they said:
"A borrower may initiate a switch of a prior uninsured home equity line of credit—combined with a mortgage loan—from one Approved Lender to another…"
CMHC adds, "…The switch transaction is eligible for CMHC insurance with the receiving lender provided that (the borrower qualifies, and…)
the non-amortizing loan (i.e. HELOC) is converted to an amortizing loan at the time of switch
there is no increase to the outstanding balance
the amortization period does not exceed the lesser of the remaining amortization or 25 years
the loan-to-value ratio does not exceed 80%
the new charge is registered in first position."
It Works for HELOCs in Second Position Too
If you have a mortgage plus a second separate HELOC secured against your property, you too can get a great insurable rate.
And CMHC confirms, you can switch over your mortgage (even if it's presently uninsured) and keep your HELOC — so long as the HELOC "remains separate and distinct and ranks behind the CMHC-insured loan."
In other words, if you default, the CMHC-insured mortgage must be paid out from proceeds first, and then the HELOC lender gets its money (if anything is left over).
Some Tips
Here's the thing: Most lenders don't support this right now.
If you're in this boat, what you want to do is to ask the mortgage provider if they offer "collateral charge transfers."
Some of the best rates on RateSpy do support collateral transfers, meaning that qualified borrowers with a collateral charge can currently fetch 5-year fixed rates below 3%:
In many cases, these brokers/lenders even pay some of your switching fees.
Mortgage brokers have been able to do this for a number of months now, but it's not common knowledge on the street. (Hence this story!)
"We are doing those deals right now with several of our major lenders at rates below 3.00% on a 5 – year fixed, says Ron Butler of Butler Mortgage. "We cannot guarantee to do it every single time; it has to fit CMHC's guidelines, but if it does fit it's an unbeatable mortgage renewal offer."
If you have a collateral charge and are coming up for renewal, hopefully this saves you some dough.
---

---