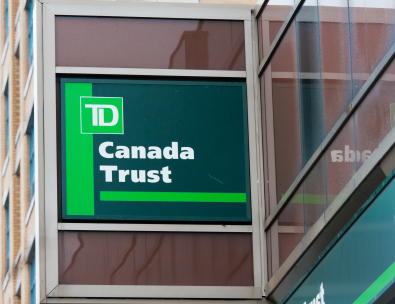 It turns out TD Canada Trust's "market-moving rate cut" won't be so market moving, at least not yet.
On Sunday, TD slashed a number of fixed rates on its website. Today it un-slashed them, saying:
"Changes to our posted rates on our website were made in error. We apologize for any misunderstanding and please refer to the rates currently posted."—TD Spokesperson
Doh!
The headline change, as we reported, was to TD's posted 5-year fixed rate. TD's website showed 4.64% most of the day, per this screenshot: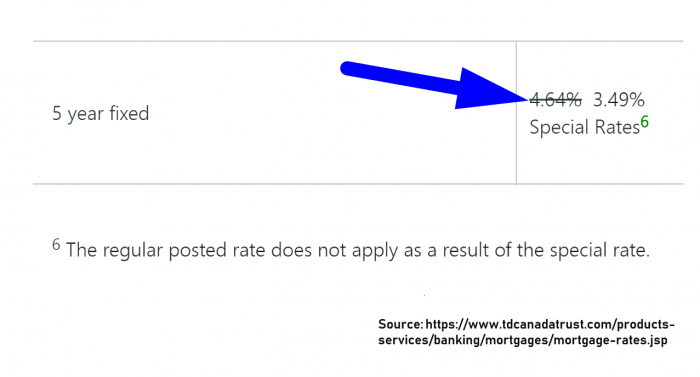 TD also lowered multiple other rates on its website, only to revert them several hours later. Making one mistake is one thing, but a half dozen is another.
In 13 years of reporting on the mortgage market, we can't recall a major bank changing multiple mortgage rates on its public website, and later retracting them after thousands of page views. Consumers and the media follow big-bank rates closely given how important housing has become.
Did some high-ranking housing policymaker call TD after reading our story and talk the bank into retracting these rate cuts? We won't flatter ourselves that officials even care about our stories, but these are the kinds of conspiracy theories that come to mind in such extraordinary cases.
More likely is the fact that TD simply needs to hire a more careful rate updater.
Don't Give Up Hope
The government's 5-year bond yield is down again today, to 1.44% as of this writing. That's more than a point below where it stood just four short months ago.
This nosedive in yields makes further drops in fixed rates highly likely. That includes the big banks' all-important posted 5-year fixed rates—which are crucial components of the federal mortgage stress test.
Back in early July 2017 when the 5-year yield was trading around today's level (below 1.50%), Canada's benchmark posted 5-year fixed rate was 4.64%—which (coincidentally?) equals the rate TD says it mistakenly posted yesterday. What are the odds?
So yes, barring government intervention (moral suasion from regulators), we will probably see one or more major banks cut their 5-year posted rates below the current 5.34% benchmark. That would make stress test easier and in the process, give the housing market a shot in the arm.
---

---