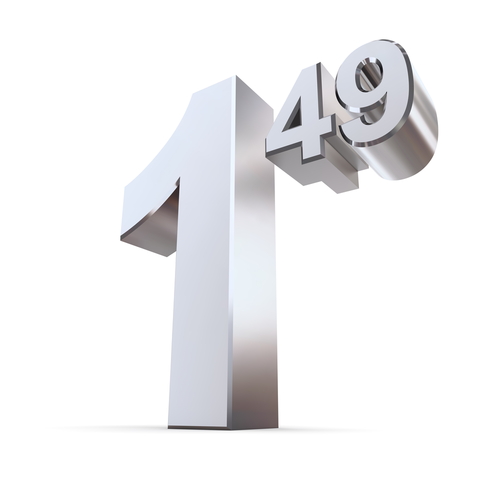 Canada's fifth-largest bank reportedly has an unpublished 1.49% 4-year fixed special right now.
That's a new 4-year fixed record-low, and the lowest uninsured fixed rate in the country. It's also available on default-insured mortgages.
Four-year fixed rates are nowhere near as popular as 5-year rates. They're an oft-overlooked term with only 1 in 16 Canadians choosing them, according to Mortgage Professionals Canada data.
But they do have one potential advantage. They don't lock you in as long. That's key for people who need to break their mortgage before five years. The average 5-year term lasts just 3.8 years in Canada.
A 4-Year vs. a 5-Year
Compared to the lowest nationally available uninsured 5-year fixed, a 4-year at 1.49% would save the average mortgagor $1,617 over the first four years. That's based on a 25-year amortization and the average mortgage size, which was $286,669 in Q3.
Your renewal rate at month 49 would have to be about 85 basis points higher for the lowest 5-year fixed to have saved you more money, based on interest cost alone. That assumes you hold the mortgage until maturity in each case—an important point given prepayment penalties.
Could rates potentially jump 85 bps in four years? Absolutely. And for that reason some will take a 5-year term instead.
Of course, in four years you could also renew into a variable or one-year fixed. As long as the rate were under 2.33% at the time, you might still do better (i.e., have a lower total five-year borrowing cost) with CIBC's 1.49% four-year fixed.
But you have to factor in renewal effort and potential switch costs as well. In other words, if CIBC were not to offer you a great renewal rate, you'd potentially have to switch lenders. And that could cost anywhere from $260 (CIBC's assignment fee last time we checked) to $1,000+ including legal and appraisal fees, if not covered by the new lender.
For these reasons, some will just pay up to lock in for a full five years. But either way, CIBC's offer is outstanding.
For more details, call a CIBC mortgage specialist or pop into one of their branches. This rate is not available in the mortgage broker channel.
---

---