5:35 p.m. Update
National Bank Hikes: Falling bond yields and government moves to bolster mortgage liquidity didn't keep the country's sixth-largest bank from lifting mortgage rates. National boosted two fixed specials today: 4-year: 2.89% to 3.29%; 5-year: 2.94% to 3.34%.
Systems Hack: As if COVID-19 wasn't enough, it turns out that the broker industry's primary application submission platform, Filogix Expert, was not down primarily due to high volumes. The company had what it believes was a ransomware attack. Its statement.
Behind the Curve? You be the judge. The Conference Board says, "Lower interest rates will throw more fuel onto the fire that is Canada's housing market, leading to a strong increase in resale home prices and residential investment this year."
4:31 p.m. Update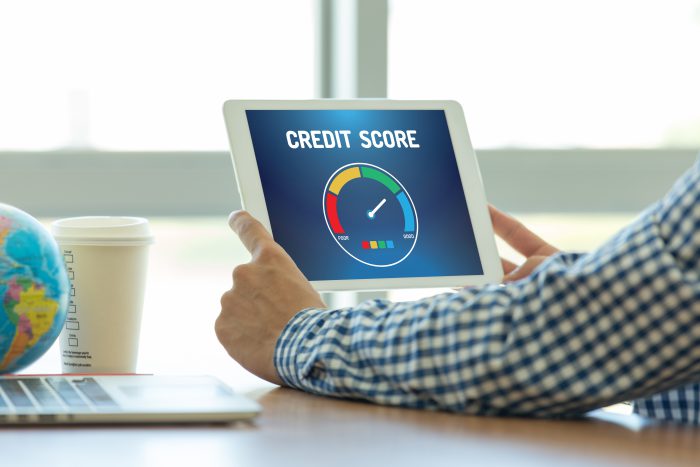 Payment Deferrals and Your Credit Score: Canada's top consumer credit agency, Equifax, tells us: "We have been working with lenders and other data contributors to ensure consumers and businesses are treated fairly during these difficult times. We will ensure payment deferral programs are managed effectively and that credit reporting practices remain fair, accurate and consistent … In the event that a [lender] makes a credit relief or payment deferral program available to its consumers to opt out of making monthly payments during the pandemic, Equifax's expectation is that the [lender] would take actions on its system to ensure that it does not report any derogatory/missed payment information to the credit bureaus that is misaligned with the program it has implemented." For good measure, ask your lender to confirm that your score will be unaffected if you defer your mortgage payments.
The Appraisal Wildcard: Mortgage lenders are advising that appraisals be scheduled immediately before or upon approval to avoid closing delays. More appraisers could cut back on service in the near future. In the meantime, many appraisers are no longer entering people's homes. The Appraisal Institute of Canada (AIC) confirms that this is the new trend. AIC has been in contact with lenders to validate a procedure whereby appraisers complete exterior appraisals and use "alternate means" to inspect interiors, like homeowner photos, FaceTime, etc. AIC recommends borrowers "be patient," and says the appraisal process is "slowing down."
Oil Breaks Below $20: The WTI crude oil benchmark smashed through $20 for the first time since 2002. It later rebounded, but traders now fear what next week might bring. A close below $20 would further crush Canada's reeling oil industry, adding more pressure on the Bank of Canada to cut rates again.
Not Out of the Woods Yet: Credit spreads widened today for banks (vs. government bonds) and for Canada Mortgage Bonds (vs. government bonds). That's despite massive government liquidity support for mortgages. It's not a perfect relationship, but other things equal, the wider the credit spreads get, the higher mortgage rates go.
Ford on Evictions: "No one will be kicked out of their home or their rental apartments based on not being able to pay the rent. It's just not going to happen. We won't allow it to happen," said Ontario's Premier today.
1:08 p.m. Update
Shocking Joblessness: Next week's U.S. initial jobless claims data will be stunningly extreme. Goldman Sachs says the week's claims could explode to an unprecedented 2+ million. RBC Economics notes, "By comparison, the highest weekly layoffs reading in the global financial crisis of 2008/09 was 665,000, and it took more than a year to ramp up to that level." Today in Canada we saw half a million employment insurance applications, almost 10 times normal. To say lenders are concerned by these numbers is the understatement of the year. The percentage of mortgage applicants declined because of income concerns will spike. If your property and qualifications are not solid, expect a much greater likelihood lenders will ask you for a co-borrower, bigger down payment or decline you outright.
AB/SK Tip: For folks who might be impacted by the oil crisis in Alberta and Saskatchewan, and need to refinance, your best chance at good terms may be now — before lenders see some of the housing and unemployment numbers in those provinces.
0.25% Bound: Markets continue to price in a 50-basis-points rate cut by the Bank of Canada on or before April 15, 2020 (Source: Bloomberg). That would take Canada's overnight rate down to 0.25%, and potentially take prime rate as low as 2.45%.
11:09 a.m. Update
New Emergency Liquidity Measure: The government has just made major amendments to "allow mortgage lenders to pool previously uninsured mortgages into National Housing Act Mortgage-Backed Securities (NHA MBS) for CMHC to purchase these securities through the recently announced Insured Mortgage Purchase Program. This includes mortgages for refinances and those with 30-year amortizations, both of which are presently excluded from government-sponsored securitization. To qualify, the mortgages must have closed before March 20, 2020, and be default insured by the lender. In other words, new refis and amortizations over 25 years still cannot benefit from government-backed insurance and securitization. Although, we suspect that may change if funding markets deteriorate. The government says, "The above amendments will remain in force until December 31, 2020, at which time the eligibility criteria will revert to the existing rules." CMHC says it's "also ready to expand the issuance of Canada Mortgage Bonds."
Protective Umbrella: Never before has the government shielded Canada's mortgage finance system like this. The above measures will at least partially mitigate a severe confidence drop in Canada's housing sector. They'll also keep borrowing costs low(er) for consumers. We simply can't say it emphatically enough: The Department of Finance and CMHC deserve maximum credit for so adeptly and proactively managing this crisis.
Systems Crashing: Canada's main broker application system (Expert) is down. Phone systems at two of Canada's biggest non-bank lenders have also gone down in the last 24 hours. Customer service wait times are extreme at almost all major lenders.

9:43 a.m. Update
U.S. Buyers Retreat: In a new U.S. survey, almost half of Realtors say "home buyer interest has decreased due to the coronavirus outbreak." That's triple the number who said the same thing just one week ago. Sadly, there's no similar data for Canada, but human psychology probably won't be diametrically different here.
The Rate Lure: "Interest rates are low, so those with some degree of financial security are still interested in [home] shopping," says this realtor.
Awash With Applications: Nearly every long-time mortgage broker we've talked to is swamped, with some saying they're having their highest application volume ever for a March.
Leveraged Investing: We're hearing of cases where people are using HELOCs to buy stocks. These are presumably (hopefully) well-qualified, risk-tolerant clients with financial safety nets. It's definitely not a strategy for the overwhelming majority. Nevertheless, buying diversified dividend-paying stocks in an unregistered account with 2.95% interest-only tax deductible payments and a 10+ year time horizon, if suitable for the individual, can sometimes make sense. (Note: This is not a recommendation or advice of any kind. Consult a licensed financial advisor before considering any such strategies and never buy stocks with borrowed money unless you can afford to lose it all.)
Condo Fee Deferral: Even some condo boards are letting homeowners defer payments. (Toronto Star story)
---

---