Weekend Bulletins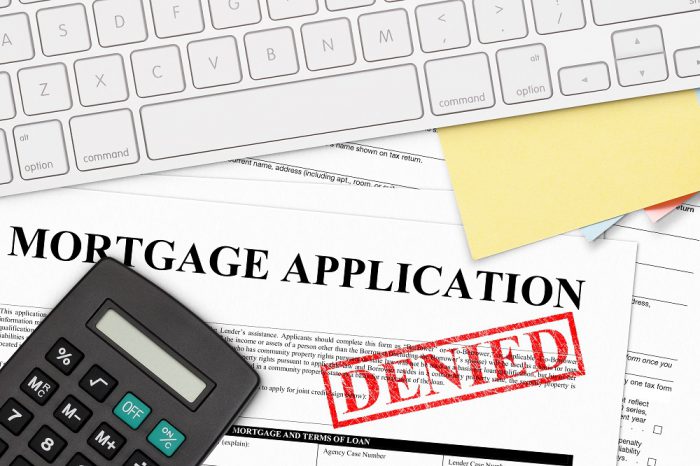 Approvals Revoked: We're seeing and hearing from multiple customers and mortgage brokers that approvals are being overturned by lenders due to coronavirus layoffs. One of them just made the news. It's essential to remember that most mortgage approvals are based on continued employment. If you're facing a potential layoff, and your lender finds out (don't bet they won't), your completed approval could be voided. If you can't get financing in time to close an unconditional home purchase, you could lose your deposit and potentially be liable for the seller's losses. Remember that if you're out there buying in this market. There's no question that home purchases will start falling through for this very reason.
Payment Deferrals: Here are links to the mortgage payment deferral announcements from top lenders.
Another Bank Hikes: Scotiabank lifted its internal discounted rates today, according to its eHOME website. All terms went up, some by over 1/4 point. Here's the latest big bank rate summary.
When's the End?: Everyone wants to know when this surprise mortgage rate uptrend will end. It could be a while. Economic crises can push mortgage rates higher due to constraints on lenders' liquidity and elevated credit risk, among other things. In the 2008 experience, rate premiums faded after eight months, getting back near normal when the recession ended. After the 2020 recession peaks (note: we're not officially in a recession but we'll assume we will be, like everyone else), rates should slowly drift lower. Two exceptions are the following:
(A) if investors get concerned about the government's ability to repay bondholders (due to all the debt Canada's taking on and its deteriorating fiscal picture), and/or
(B) if we get an unexpected spike in inflation (i.e., if the plunging loonie and/or goods shortages offset the massive drop in demand).
Both such events could potentially drive up interest rates. Mind you, these are both low probability events. If they did occur, they'd last for a while but not forever.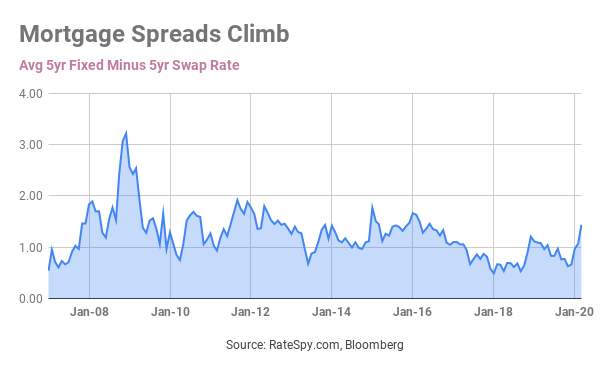 Jargon Buster: Banks use interest rate swaps to hedge 5-year fixed mortgage rates. Swap rates can therefore be thought of as a very rough approximation of a bank's base cost to fund a 5-year fixed mortgage.
Floating Rate Alert: You'll still find a few prime – 1.00% variable rates out there but they're going fast. We're down to just two lenders in the broker channel with 1.95% variables.
Broker Frustration: The timing couldn't be worse. With rates shooting higher, the mortgage brokerage industry's most-used application submission software (Expert) is still down. Thousands of brokers are unable to submit to lenders despite record/near-record application volumes.
Rate Mirages: Friendly reminder: If you see a rate and it's not available when you apply, it's likely not because someone is trying to cheat you. It's probably because rates are moving so fast that it's hard for lenders, brokers and rate aggregators to keep you up to date!
---

---