5:57 p.m. Update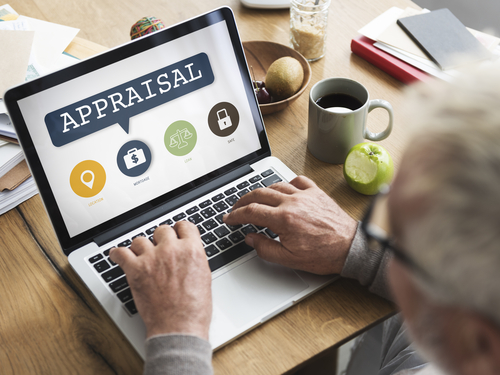 No More Live Appraisals?: The leading appraisal body in Canada, AIC, is "strongly advising [appraisers] to minimize or avoid on-site inspections" due to federal stay-at-home guidelines. Instead, AIC is asking appraisers to value properties "without on-site inspections." That means no drive-by appraisals either. We suspect this will result in more conservative valuations, and valuations were already becoming conservative due to the weakening economic outlook. Among others, this development could impact people who want to refinance since lower home values limit available equity for equity take-outs, debt consolidation, secured credit lines, etc.
Renewal Failure: Renewals are taking longer because signing agents cannot meet clients face-to-face in many cases. We'll likely see many more customers simply signing their lenders' renewal offers as a result. Let's hope (naively, perhaps) that no lender exploits this by quoting higher than necessary rates on renewals.
Remote Signing: Ontario Law Society's COVID-19 directives allow lawyers to verify ID and manage signings by videoconference. e-lawyers like Nexera Law are using these rules to close mortgages without ever meeting a client. "Most title insurers are confirming coverage even for deals signed up remotely," says the Federation of Ontario Law Associations. Now, let's pray land registry systems keep running smoothly so mortgages can be registered and closed.
Insurers on Payment Deferrals: Canada's three mortgage default insurers reportedly put out a statement to lenders saying:

Insurers don't have to approve mortgage payment deferrals.
The deferral program applies to all insured loans, including both "transactional and portfolio insured" mortgages.
Lenders are "not required to obtain additional documentation to support the borrower's" claim that they've been financially impacted by COVID-19.
"For insured mortgages already in default, lenders should cease all legal enforcement and collection activities until further notice."
For borrowers who need assistance but are not impacted by COVID-19: "There are no changes to the default management requirements that are unrelated to COVID-19. Under current policy, the lender may apply the payment deferral option up to four (4) monthly payments."
12:14 p.m. Update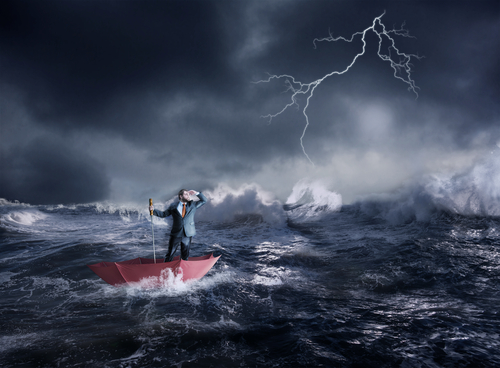 Bank Risk Increasing: Ratings agency Fitch has downgraded the banking industry's outlook to "negative." It says the coronavirus adds material risk to "banks' asset [e.g., mortgage] quality and profitability." It states that defaults from highly leveraged consumers and businesses "could exacerbate credit quality deterioration over the near- to medium-term." A profit squeeze from BoC rate cuts and higher loan loss provisions will further weaken bank balance sheets. In this sort of environment, no one should count on falling mortgage rates from the Big 6 banks.
Most Brokers Offline: What a nightmare. The mortgage broker industry's most-used application submission system (Filogix Expert) remains down for the third straight day. Brokers and their clients are absolutely beside themselves as many cannot lock in rates and meet financing condition deadlines.
9:46 a.m. Update
Slight Funding Ease: For now, at least, cost pressures are easing slightly for Canadian mortgage lenders. Five-year swap rates and Canada Mortgage Bond yields (both rough indicators for how much lenders pay for mortgage funds) are down 17 basis points in three trading days.
Buyer of Last Resort: As default risk soars amid estimates of 30% unemployment, investors have shunned U.S. mortgage-backed securities. To thwart a funding collapse, the U.S. Fed announced today it will buy U.S. agency mortgage securities almost without limit. We haven't seen the same degree of mortgage fear on this side of the border—thanks largely to Bank of Canada buying and bank payment deferrals—but panic from U.S. investors can be contagious.
Another Liquidity Boost: The Bank of Canada has lifted its deposit rate (the rate the BoC pays banks for deposits) by 25 bps to 0.75%. This is the first time the deposit rate has equalled the overnight target since the recession of 2008.
Unparalleled Joblessness: The unemployment numbers Canada is now posting are shocking the credit markets. This chart from Bloomberg.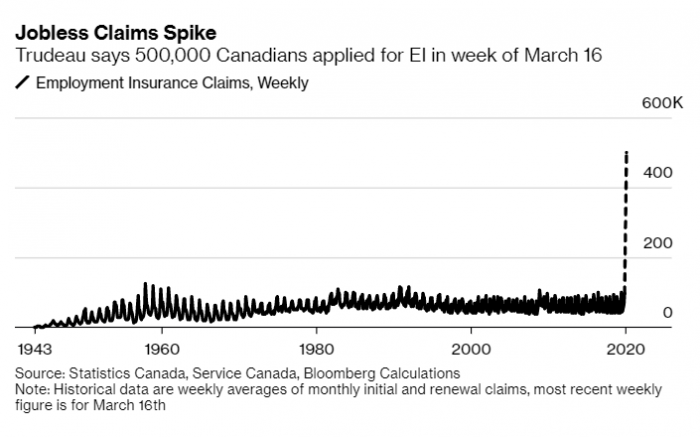 Apprehension: Canadian consumer confidence has never dropped this fast since the Conference Board started tracking it.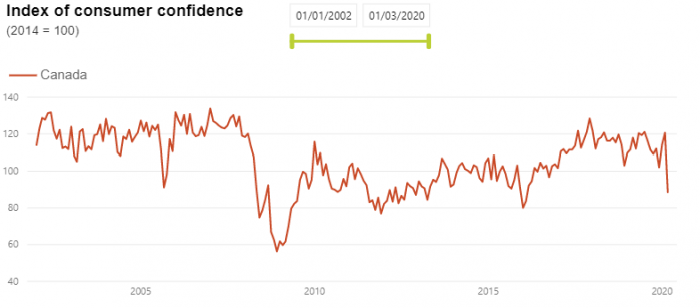 Quotable: "Inflation is no longer a problem…"—TD Securities. With that being the case, governments will stand behind credit markets with seemingly unlimited asset purchases.
---

---