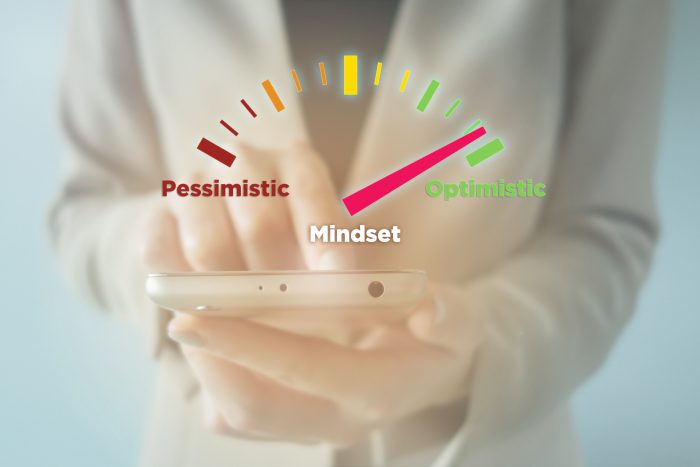 Optimism Returns: Markets rose across the board Monday, including 5-year rates in Canada's bond market. Normally that would put upward pressure on funding costs, and hence fixed mortgage rates. But we're simultaneously seeing risk/liquidity premiums (the extra lenders have to pay for mortgage capital) decline.
Temporary Income: Some lenders are now considering government COVID-19 assistance as income when re-underwriting already-approved mortgages where a borrower has been laid off. Borrowers getting insured mortgages have less to worry about if they lose their job between approval and closing. That's because CMHC, for one, is still allowing lenders to close such mortgages in many cases. Borrowers getting uninsured mortgages face higher risk of COVID layoffs killing their approval, or at least reducing the approved loan amount.
TransUnion: Here's a sampling of insights from TransUnion's Coronavirus webinar today:

In past oil shocks, consumer delinquencies followed 1-2 quarters after.
Eight million Canadian consumers are at risk in a downturn, but only a small percentage will default, TransUnion says.
In Canada's housing markets, the supply and demand curves are "both zero" at the moment, TransUnion says, which is restricting price movement (i.e., keeping prices afloat, for now).
TransUnion used Hong Kong as a hint of what might be in store for Canadian real estate markets. During the 2003 SARS crisis, Hong Kong's real estate market fell over 8% within seven months, before rebounding quickly.
Here's a good chart showing which bills people pay last if they hit hard times.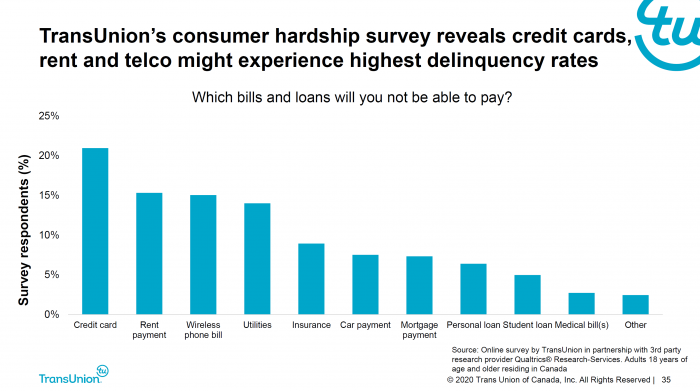 A Good Deed: Many banks have cut credit card interest rates in half for those seeking payment deferrals (CBC story), which may slightly reduce demand for mortgage refinances post-COVID. Interestingly, credit card balances going into this pandemic were double what they were going into the 2008 credit crisis (source: TransUnion).
Sour Outlook: "…The Nanos/Bloomberg measure of consumer confidence last week slumped to the lowest level in the survey's 12-year history," reports Capital Economics.
Refinance Rush: We're hearing from multiple lenders and brokers that refinance volumes are up significantly on an absolute basis, and as a percentage of mortgage applications overall. That coincides with an all-time high in "mortgage refinance" searches (Source: Google Trends Canada).
---

---