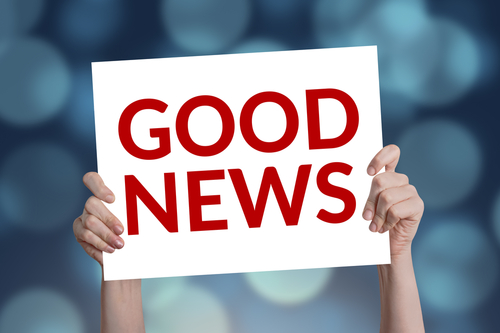 Good News for Variables: There's hope for better variable rates yet. The "prime – BA spread" is widening (getting bigger). That means banks may soon be making more money on variable mortgages, which eventually means they'll offer better discounts off prime rate (for new borrowers). With the Prime-BA spread back to 1.66%, the pressure to raise variable rates has subsided. Albeit, lenders would prefer to see it north of 1.75%. We'll be watching to see if discounts from prime start to widen in the coming weeks.

Jargon Buster: The "prime – BA spread" is the difference between prime rate and bankers' acceptance (BA) yields. BAs are a rough proxy for a bank's basic cost on a floating-rate mortgage. Usually, the wider this spread, the more banks can discount variable and adjustable-rate mortgages, other things equal.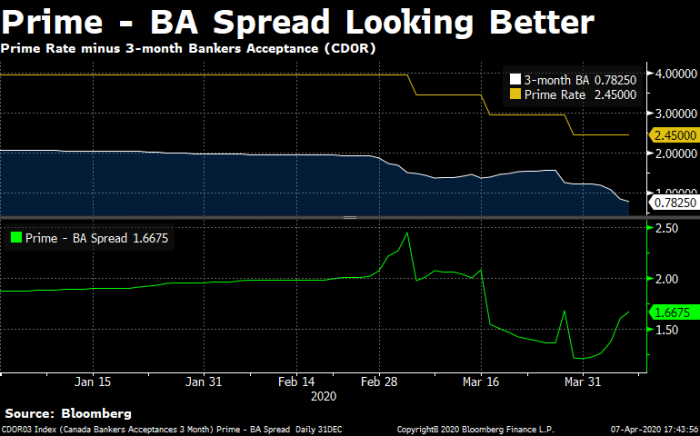 OSFI Standing By: The banking regulator stands ready to ease lending pressures further. Last week, OSFI's Jeremy Rudin told BNN, "We'll look at the amount of [bank] capital buffer we have kept in reserve and we stand ready to release that if we think that will be necessary." (BNN Story)
Who are the e-Provinces?: First Canadian Title (FCT) was kind enough to provide this great quick-reference list. It shows which provinces are allowing virtual ID verification and document signing.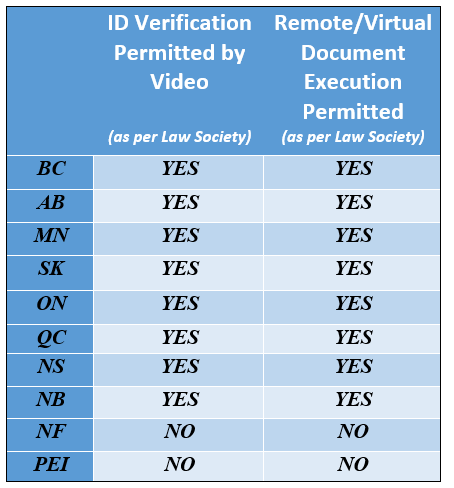 Some of these provinces are allowing exceptions to support virtual closings, but hopefully they'll become permanent. With the technology and fraud prevention we have in 2020, no one should have to get off their couch to close a mortgage. Policy-makers need to wake up, scrap antiquated rules and support modern e-closings, full stop. The U.S. already supports end-to-end digital mortgages (including online notarization and digital title registration) in numerous states.
Side Note: A week ago, FCT, which closes thousands of mortgages a year for all kinds of lenders, said it "made the decision to cease all in-person remote signings." It has now updated the industry, saying: "…We have developed virtual opportunities to facilitate document execution and identity verification. Where a virtual option is not possible/preferred, we continue to meet our customers' needs for in-person signings (while ensuring guidelines around physical distancing and safe practices are followed)."
Reverse Mortgage Snags: The nation's leading reverse mortgage provider, HomeEquity Bank, is temporarily doing limited appraisals to protect appraisers and clients. Because appraisers are generally not entering homes, it can offer only partial funds to new customers. Once the COVID crisis abates, a full appraisal can be done and customers who get approved will get the rest of their cash (assuming their subsequent appraisal values the property high enough). EVP of Marketing & Sales, Yvonne Ziomecki, notes separately: "We exited Q1 with 30% year-over-year growth and COVID-19 is making a lot of people very anxious, so they are calling in to get more info about [reverse mortgages]."
The Reverse Rate Gap Widens: The difference between the lowest reverse mortgage rates at Canada's top two lenders is growing. Market share leader HomeEquity Bank is now advertising 5.79% on a 5-year fixed while frisky competitor Equitable Bank is holding at 4.84%, a huge and sudden gap.
---

---