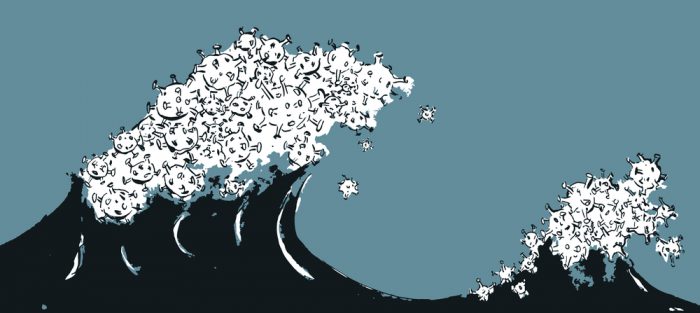 The Mortgage Report – June 12
Double-dip: As is often the case, bad news for the economy is good news for interest costs. Investor worries over a potential second wave of COVID-related shutdowns helped push 5-year Canada Mortgage Bond (CMB) yields to an all-time low on Monday. Recent Bank of Canada buying might have also helped. The reason this matters is because lenders use government-backed CMBs, a form of securitization, to cheaply fund mortgages. Lower yields coincided with a fresh all-time low for 5-year fixed rates: 1.90%. That's an effective rate, including cash back, and it has caveats. Among other things, it's limited to high-ratio purchases closing in 45 days in certain provinces. Nonetheless, it's a hint that uninsured rates could also edge lower, barring any blockbuster vaccine news.
Hit-and-Run: After just 10 days, HSBC has pulled its 1.75% insured variable-rate offer. The bank replaced it with a 2.14% 5-year fixed rate — which applies to switches from another lender that close within 60 days. No word on why HSBC yanked its variable promo so fast, but a handful of brokers are still offering a similar deal (prime – 0.70%) on an effective rate basis.
Almost a Nothing-burger: "It is a peculiar time [for CMHC] to put the brakes on [housing]," says Royal LePage's CEO. Fortunately, CIBC estimates CMHC's insured rule-tightening will only impact 3-4% of mortgage originations.
Real Estate Awakens: Listings surged by a record 69% in May. The national average home price rose slightly from April and dropped modestly (2.6%) versus a year ago. Thanks to surging sales, months of inventory sank from 9.05 in April to 6.64 in May, which is about 8% above the 10-year average. Despite the pop, sales were the lowest since 1996.
Mind Those Pre-Approvals: "Ensuring that you have an up-to-date pre-approval is very important," in this market, cautions Jason Davenport, Branch Manager at Meridian Credit Union. "If you have one from Pre-COVID, I would not assume it is still good." He suggests paying special attention if you:

Have a down payment from borrowed funds for a rental property. ("That used to be fine. Now, a lot of lenders are no longer accepting it," he says.)
Got your pre-approval based on self-employment income, overtime or bonus income (which may be heavily scrutinized because of tighter internal lending guidelines).
Are currently receiving CERB (because you will likely not be approved at most lenders, he says).
Harder Hit: Some say "Canadians with short credit histories, like millennials and new immigrants – two economically important groups – will be unduly disadvantaged by the changes." Canada's biggest non-bank lender correctly notes that for those "who are trying to establish themselves in a new country" a low score often "has nothing to do with their credit-worthiness."
Soft Rental Market: A shrinking pool of potential renters and new supply from AirBNBers are contributing to lower rents. But the effect should be temporary, lasting perhaps quarters but not several years. Rents could turn back up, as they did in much of the U.S. soon after the Great Recession, as:

people get back to work
some would-be buyers shift to rentals (because they can't qualify for a mortgage, or don't want one – if home prices weaken)
immigration ramps back up
travel resumes and alleviates pressure on Airbnb landlords.
Fun Fact: 90% of deferred mortgages have a credit score over 680 (the typical minimum required to get the best rates). Source: CIBC
---

---