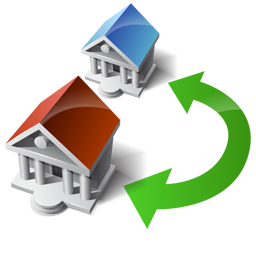 Back in 2016 some poor souls were getting variable-rate mortgages with unsavoury discounts. We're talking prime – 0.50% or worse in some cases.
That compares to prime – 1.00% or better today.
If you're in this boat, you need to do some math because breaking your mortgage early may be your best option.
Here's a simple example.
Assume you've got a standard prime – 0.50% (3.45%) floating-rate mortgage with a $200,000 mortgage balance, 20-year remaining amortization and 24 months remaining on the term.
Typical qualified borrowers who shop the best variable rates can fetch rates like prime – 1.11% (2.84%) today with no switching costs.
On a $200k balance, going from 3.45% to 2.84% would save you about $2,300 of interest in the next couple of years.
If it takes you 4-6 hours of your life to change lenders, it's like making $400+ an hour for your time. Unless you're a doctor, lawyer, .com millionaire or the like, that's some solid cheddar.
Those with bigger mortgages obviously save even more.
How to Crunch the Numbers
To ballpark how much you might save by switching, enter your details in this mortgage rate comparison calculator.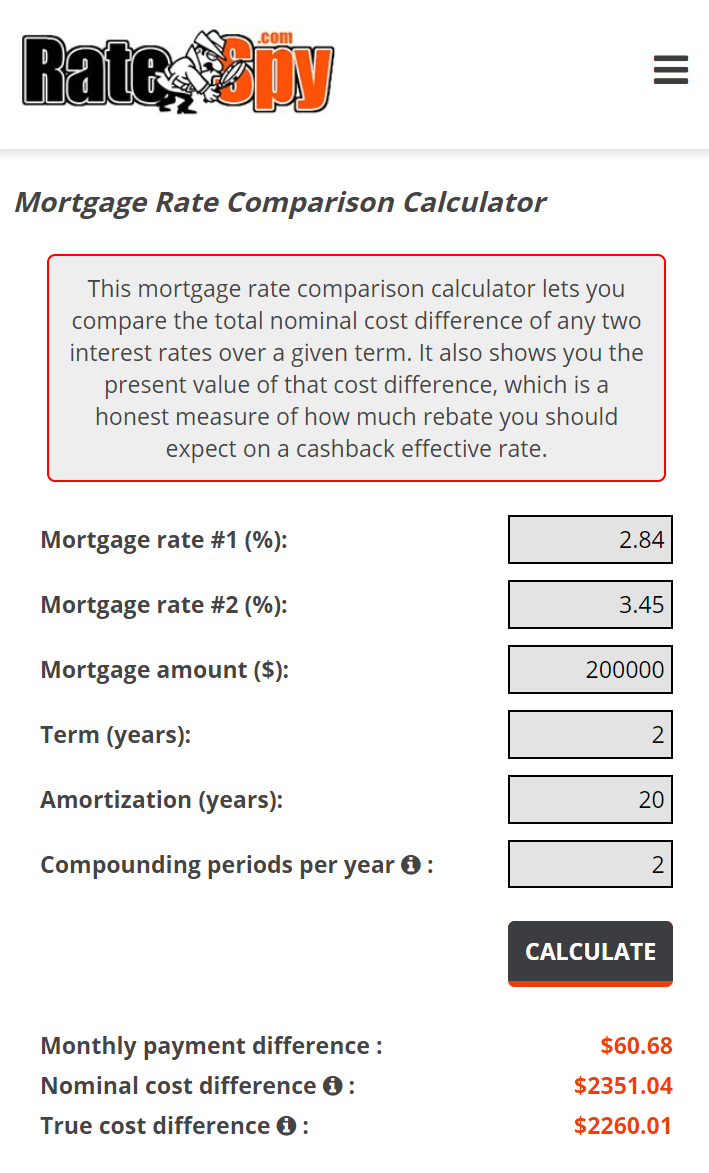 Use your remaining term for the "Term" and remaining amortization for "Amortization." Then subtract any switching expenses (like discharge fees, penalties, etc.) from the "cost difference" between the two rates.
Here are some mortgage penalty calculators if you need them. In most cases (save for low-frills mortgages) you'd be looking at a three-month interest penalty to break a variable or adjustable-rate mortgage.
Note that most competitive lenders at least cover the legal and appraisal fees for someone switching to them. This applies if it's a straight switch of a standard mortgage. That said, a few lenders even cover the costs for people who have collateral charge mortgages (which is not the norm).
Future Pressure on Discounts
Here's another factor worth considering. If rates start falling there's always the chance that banks reduce their variable-rate discounts. It's happened before.
The reason banks get skimpy on discounts when prime rate drops is because their interest margins compress in falling-rate environments.
This possibility makes it even more attractive to lock into today's fat discounts off prime, assuming you're suited to a floating-rate mortgage in the first place. In some cases (like for insurable mortgages) those discounts can be as low as prime – 1.25%!
---

---