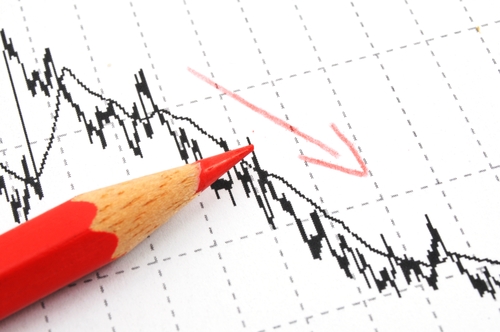 — The Mortgage Report : June 17 —
Prices Slide: The Bank of Canada wants average core inflation at/near 2%, but it's currently 1.67% and diving. That's noteworthy for borrowers given inflation expectations are a primary determinant of mortgage rates. Inflation's descent may slow thanks to rebounding oil prices, but it'll continue dropping economists say—potentially to lows we haven't seen in a few decades. Of course, what's happening now is less important for rates than what'll happen next year, and the year after. In a research note, CIBC said it has yet to speak to an investor that thinks Canada will emerge from recession faster than in 2009. At a minimum, it usually takes a couple years for inflation to rebound meaningfully above 2% following a recession, but with record unemployment this time, it could take longer. Two percent inflation is hard enough to sustain in an old economy facing over-indebtedness, an ageing population, technology-driven disinflation, etc.—let alone in a recession-ravaged economy where more than 10% of workers could remain unemployed or under-employed for years.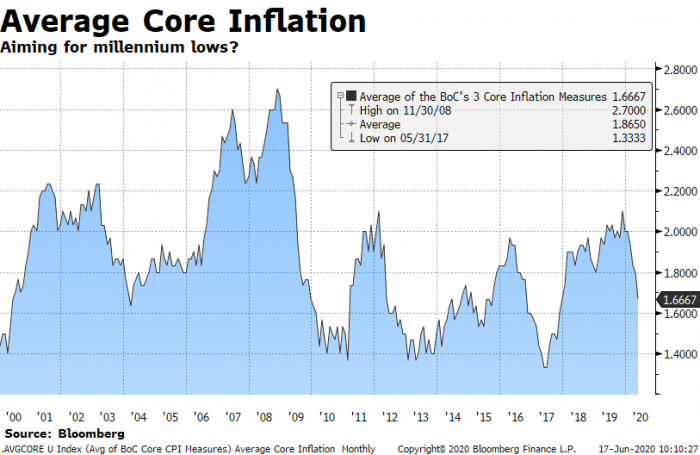 Liberal Debt Ratios: Brokers now have new options for people with high debt ratios. Whereas 44% is the typical industry limit for a borrower's total debt service ratio (i.e., the ratio of your monthly obligations to your monthly gross income), some lenders now advertise up to 60%. That may sound crazy, but high debt ratios on paper don't always mean a borrower is a high risk. Lenders won't lend a dime if they don't think they'll get their money back. No institutional lender wants to take someone's house. These 60% TDS products are aimed at people who are a reasonable credit risk, people who have:

35-40% equity

or as little as 20% on exception, for those with great credit

proof of income to make their payments

albeit, the borrower might have an insufficient long-term track record of income

this could include someone who had income interruption but is back on the job, or who recently started a new business and doesn't have the standard 2-year income history that lenders typically want

temporarily high debt ratios

the borrower may have a big monthly payment ending soon, an inheritance on the way, a deal closing that will generate a windfall, another property being sold, or some other event that will reduce total debt ratios.

a marketable property in a liquid housing market

Lenders usually have no appetite to lend at 60% TDS in small towns, or on subpar properties (e.g., a house next to a gas station or cemetary)

satisfactory credit

e.g. a FICO score in the 600s or higher (people with lots of equity usually have good credit)
These 60% TDS products most often come with 1-year terms and rates in the high 3s to high 4s, plus a 1% lender fee. They're typically available for purchases and refinances of owner-occupied properties. If you've had short-term financial or employment issues that are now corrected, and you can't get approved by a bank because of a temporarily inflated debt load, a broker experienced in alternative lending may be the answer.
Room to Improve: Variable rates for new borrowers will get better, even if prime rate doesn't fall anymore. The reason: lenders' costs have fallen after spiking during the COVID crisis. As a result, lenders have profit margin to play with. The chart below is a crude representation of that margin. It shows the difference between the lowest nationally-available variable rate minus the 3-month bankers' acceptance yield (which is a rough proxy for a lender's base variable-rate funding costs). If mortgage defaults don't surge, this spread should drift closer to 1.00% before too long. When that happens, assuming prime rate stays constant, we'll see Canada's lowest variable rates improve. Barring the unexpected, there's a good chance we could even see prime – 0.90% (1.55%) or better by the end of this year. (Note: None of this impacts the rates paid by existing floating-rate borrowers.)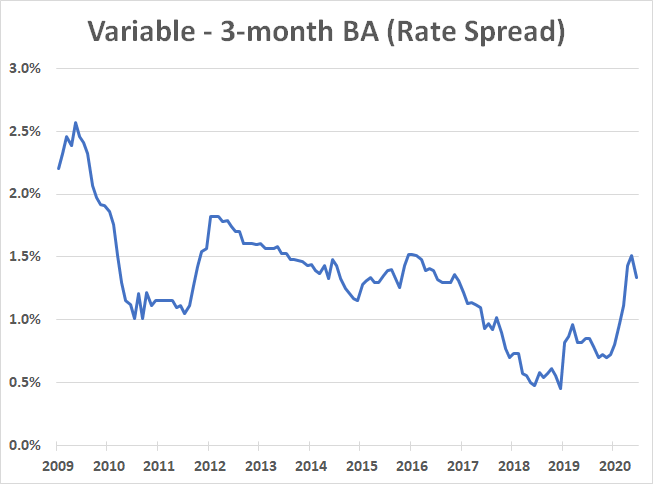 ---

---