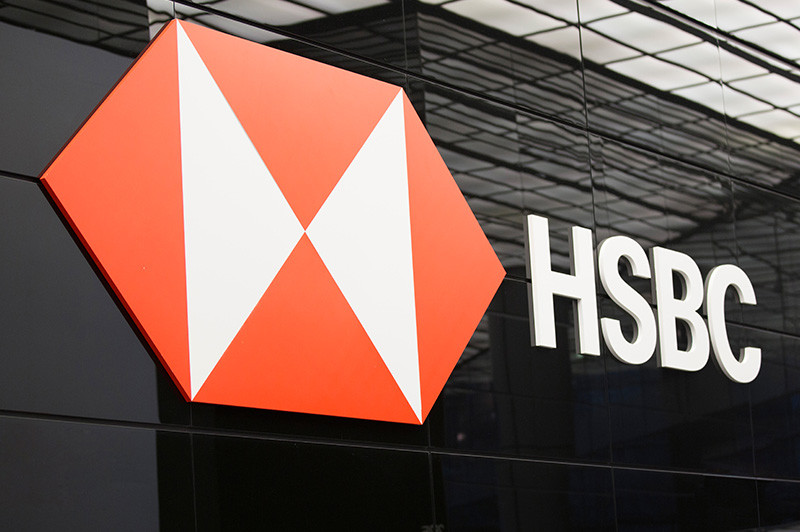 Few lenders in Canada are adapting better to online mortgage lending than HSBC. Thanks to league-leading rates and strong online marketing, the bank's mortgage growth continues to outpace big banks.
Since we last checked in with HSBC it's been up to something interesting—something that foreshadows the future of how lenders sell mortgages in this country.
The "Mortgage Centre"
Mortgage shoppers have higher expectations than ever, and it's largely because of Google. The search engine behemoth has conditioned people to expect instant access to mortgage info. It's making mortgage consumers more impatient, so HSBC has built a sales channel to get them answers more efficiently.
Instead of forcing people to set up appointments at a branch, battle traffic to get there and listen to a generalist financial salesperson who can't (or won't) answer simple questions on the spot (like, what are your port, blend and penalty policies), HSBC has a better way: the Mortgage Centre.
"The Mortgage Centre really is the start of HSBC's online channel," says HSBC SVP Barry Gollom. "What it is, is a group of non-commissioned, highly experienced mortgage specialists who are in a centralized location. They are people who love providing mortgage advice. It's their life."
The bank designed its Mortgage Centre to so it doesn't waste people's time. Sadly, that's not true of most mortgage call centres. If you call most banks' 800-numbers today, you'd be hard pressed to have all your technical mortgage questions answered, get a mortgage recommendation, get a real rate quote and complete an application in under 30 minutes. By contrast, HSBC's new breed of mortgage specialists are mortgage experts. They offer recommendations and handle your entire mortgage process remotely, even accepting client documents through secure email.
"On average, HSBC's Mortgage Centre specialists have 10 years of mortgage lending experience," Gollom says. That's far more than the average mortgage salesperson at a bank. Moreover, "they don't focus on multiple products [like many bank reps]. They just do mortgages…all day long."
And here's another differentiator. "At HSBC, we do not have product-specific compensation related to unit sales," Gollom explains. Its mortgage team is trained not to rush borrowers or apply heavy sales pressure. "Whether the [client] conversation takes 30 minutes or two hours, we are happy."
For now, HSBC's Mortgage Centre specialists are available to new customers or existing refinance customers in a pilot. "We're making them available [to all] customers" and all 130 branches by the end of 2019, says Gollom. They'll be available by phone or in-branch (via conference call, since they're remote). "In the future, we are looking at them doing outbound calls and generating leads."
Digital Assist
As HSBC wades into online mortgages, it's careful to remember that most consumers still want to deal with people.
"When it comes to pure digital mortgages….there is an opportunity for a subset of the population," says Gollom. "Our approach is more of a 'digital assist'….especially with first-time buyers."
"Right now we're doing it by phone. What we're hoping to launch by end of 2019 is video conferencing. That way, I [as a customer] can see the mortgage specialist live…..The specialist can load documents on my iPad and we can scroll through them and sign off on everything together."
"Five years from now, I wouldn't be surprised if 30%-plus [of HSBC's mortgages] are done online without ever meeting a person."
"But until technology is more sophisticated from an advice perspective, pure digital without human interaction will remain less than 10 percent of the market," he predicts.
Rate Competitiveness
Over the last two years, HSBC has made a name for itself with its everyday-low-pricing model.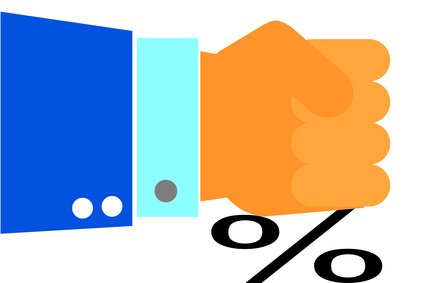 Take its 5-year variable, for example. At prime – 1.01%, it's Canada's lowest published refinance rate.
For those switching from another lender, HSBC offers 10 bps off its best advertised rates, plus $1,000 cash. (The above prime – 1.01% rate includes this 10 bps extra discount. Note that the 10 bps is available for refinances that are new to the bank….not existing HSBC mortgages that are refinancing.)
On the fixed side, the bank is less aggressive than it has been in the last year or so. As its Mortgage Centre ramps up, we expect its fixed rates to get sharper once again.
As it stands, HSBC mortgage rates are among the fairest in the country, so far as advertised rates go. Those who loathe negotiation will be happy to hear that "the no-haggle approach will remain," according to Gollom. "Less than 3% of our rates are negotiated." When it does happen, it's often due to a "timing issue or related to an extended rate hold."
In eras past, lenders (most notably TD) have tried no-haggle approaches, only to abandon them. One of the problems is that customers didn't believe the bank's advertised rates were, in fact, its lowest. In TD's case, that led people to negotiate its no-haggle rates, which defeated the bank's purpose. Countless others used TD's no-haggle rates as leverage when negotiating with other banks. Other less-informed borrowers got a lower rate than they otherwise would have, preventing the bank from segmenting borrowers and maximizing profits. So TD canned this approach.
By comparison, HSBC seems more committed to the model. The trick to success with a no-haggle policy is setting rates low enough to lead the market on rate comparison websites and discourage competitors from matching the rates publicly. So far, HSBC has been doing just that.
Revenue Offset
To undercut competitors, you need ultra-low funding costs (HSBC funds most of its Canadian mortgages from its Canadian GICs, savings and chequing deposits) and you need to live with low margins—on your mortgage product, that is, not necessarily on other products. Indeed, HSBC makes up for skimpier mortgage profits by targeting other parts of your wallet.
"We've proved it out time and again, [our] mortgages are not single-product relationships." HSBC's mortgage customers "end up having five to seven other products over time," Gollom says.
The bank recently doubled-down on its mortgage cross-sale strategy with a new banking bundle. The offer waives the $25 per month HSBC "Advance" chequing account fee whenever a homeowner keeps a $150,000+ mortgage with the bank (or maintains $5000+ in mutual funds, GICs, RRSPs, savings or chequing accounts, combined).
Digital Journeys
When asked if the bank plans to roll out a Rocket Mortgage-like product that is fully automated, Gollom replied, "Will we ultimately build a digital journey for mortgages? Yes."
"It's going to take a bit of time," he adds. "In the U.S., they have the benefit of being able to pull income data from centralized sources." That's a roadblock in Canada at present.
Fortunately, the mortgage industry and government are working on it. In time, your lender will be able to pull your proof of income (tax documents) directly from CRA, in addition to verifying your bank and investment account histories (for proof of down payment). Expect this technology in less than 2-3 years.
Equipped to Compete
HSBC continues to revamp its entire mortgage business. As another example, it just launched "automated mortgage renewals." That cuts its customers' renewal times from an hour to 20 minutes for those who visit a branch. And in 2019 it'll introduce online no-haggle renewals for existing borrowers with e-signatures and live chat support.
By future-proofing its model, the bank is steadily gaining market share over Canada's Big 6 banks, Gollom says. So long as it remains top of the class in rates, that shouldn't change for the foreseeable future.
Online rate shopping "is going to be a very important" trend in coming years, he concludes. Today, "an extremely small percentage of mortgages are originated digitally." But "an extremely high percentage of customers shop online for mortgage rates." As a result, Canadian rate-aggregator websites will only grow more pivotal to banks' marketing efforts, just like they have in the UK, US, Germany, Australia and so on. And HSBC will be right on top of this trend.
---

---