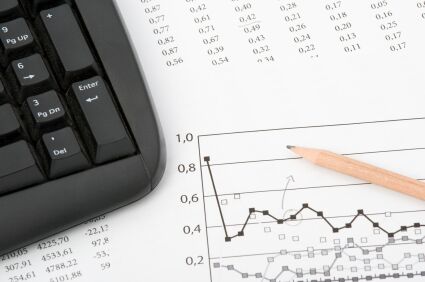 "What the inflation market is currently pricing is an incredibly benign inflation trajectory in the next 10 to 20 years."
Martin Hegarty, head of BlackRock's inflation-linked bond portfolio in New York, told that to Reuters this week in a story entitled Markets predict decades of inflation frustration.
"We are pricing a…rate that implies the Fed will miss its inflation target for a very, very long time—and not only a miss, but miss by a very wide margin."
As you regular readers know, low inflation signals low mortgage rates.
Now, we don't normally put a lot of weight in analyst rate predictions. History has discredited most long-term rate forecasting. But we do buy into this one, for two reasons:
The market itself is making this call, not an economist. (The yield curve—i.e., the range of interest rates on short to long-term government securities—factors in all known information about what the future may hold. It has statistically significant—albeit far from foolproof—predictive power.)
There are major structural economic changes keeping inflation at bay, including those mentioned last week.
As of this writing, the market is speaking loud and clear with Canada's 10-year yield all the way down to 1.08%.
That yield "should equal…the [geometric] 'average' of the Bank of Canada's overnight rate over the coming [10] years, plus a term premium," notes Brian Romanchuk, CFA, publisher of BondEconomics.com and author of Interest Rate Cycles: An Introduction.
Jargon Buster: "Term Premium" refers to the compensation that investors require for tying their money up in a longer-term bond, which is inherently more risky than a short-term bond.
So, what specifically does a 10-year bond at 1.08% imply about Canada's overnight rate in the next decade?
Says Romanchuk: "The most reasonable implication is that the markets are pricing in an expectation that the average of the overnight rate [will] be around 0.50 to 0.90% over the next 10 years. There is no consensus for the term premium, but that range indicates what I think is reasonable."
Imagine for a second that we knew this to be true. Imagine if we could be sure that Canada's key lending rate would not average more than a half point higher through 2026. There would be almost no reason to get a fixed rate longer than one to three years.
The question of the year is, how much should we believe what the market is telling us?
The answer is that the balance of evidence concurs with the bond market. While not a surefire system for selecting mortgage terms, the current yield curve is just one more piece of evidence that argues in favour of shorter and variable mortgage terms for qualified borrowers.
Just remember that short-term inflation spikes can and will occur. That could easily take rates up over one percentage point in less than 12 months. But if you stick to your guns and ride the wave in a variable rate, 1-year fixed or 2-year fixed, you should come out ahead with a lower average rate than a long-term fixed—if history, disinflationary trends, the Bank of Canada's inflation fighting policy, academic research and the yield curve are a guide.
---

---