In recent weeks, lenders' funding costs for variable-rate mortgages have jumped up to one-tenth of a percentage point. That's largely due to higher-perceived credit risk in the overall financial markets.
Being the profit-seeking enterprises they are, lenders have passed along that bump-up in costs to new borrowers. That means you'll now pay roughly prime — 0.75% to prime — 0.85% for the most competitive variable rates in the market.
It also means that 2-year fixed rates in the 1.80s and 1.90s have suddenly become all-the-more compelling to risk-tolerant borrowers. In fact, two-year terms are arguably the best short-term value in the market today. One-year rates are decent too, but they require you to renew again in less than 12 months (which may entail fees and hassle), and they don't afford as much rate-hike protection.
In the 5-year fixed segment, the most competitive rates have either held steady since our last update, or risen 0.05% to 0.10%-points, depending on the lender. You can still get tremendous long-term fixed values, however, at just 2.44% to 2.59%, or less.
As usual, fixed rates are at the mercy of the bond market, which has been trading sideways for a month and a half. Financial traders are waiting for a convincing breakout above 1.00% or a breakdown below 0.70% on the 5-year government yield. Until then, fixed rates likely won't budge (much).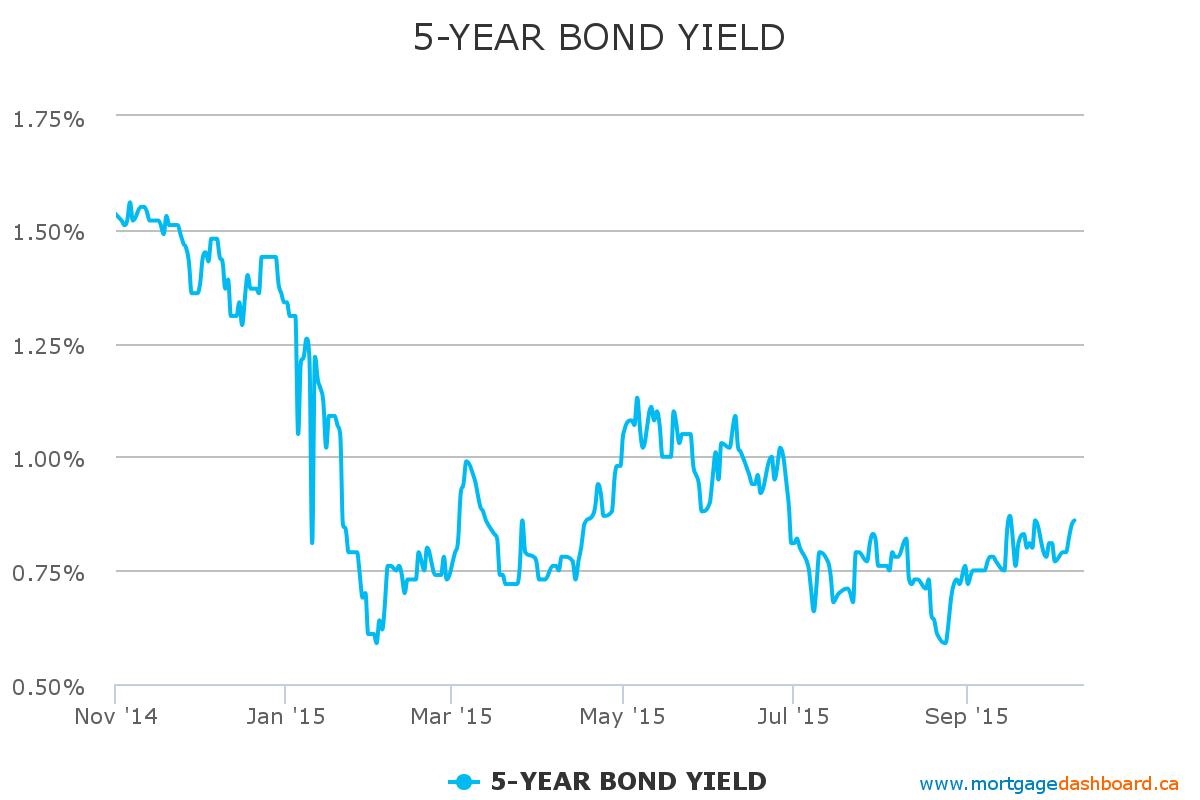 The chart below shows the average best rates for each mortgage term on RateSpy.com. It paints a good picture of the rate premium you'll pay for the security of a fixed rate and/or longer term.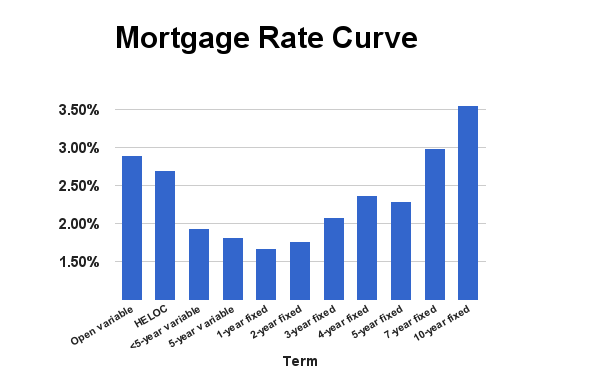 ---

---