The latest mortgage rate intel…
Variable rates. The fix is in?: Variable rates have gone vertical, ramping up 25-35 basis points in a matter of weeks. It seems like every 6-7 days we're hearing banks cut discounts from prime by another 5 bps or so. This week was no exception. Sure, the banks have faced an array of funding cost pressures, but nothing seemingly explained their continued relentless variable-rate hikes. That is, until this morning's news. Ottawa just announced policies that should make it more expensive for lenders to securitize mortgages (resell them to investors) and hold mortgages on their balance sheets. These moves will increase lenders' costs further, which is why they may be building in a buffer by hiking rates. They may also be front-running further Bank of Canada (BoC) rate cuts, which would squeeze their profits even more.
Fixed vs. Variable: The difference between them (a.k.a., the "spread") ain't what it used to be. While we're not quite back to 2013 levels, the fixed-variable mortgage spread grows narrower by the week. It now stands at just 45 bps, give or take. For many borrowers, that small reward—in exchange for borrowing cost uncertainty—removes the incentive to go variable. After all, even if the BoC cuts another half point, variable-rate holders would be lucky to see prime rate fall by even half that.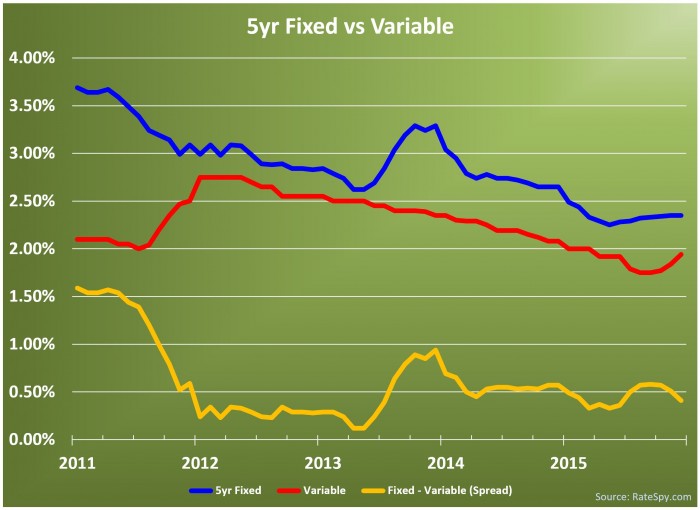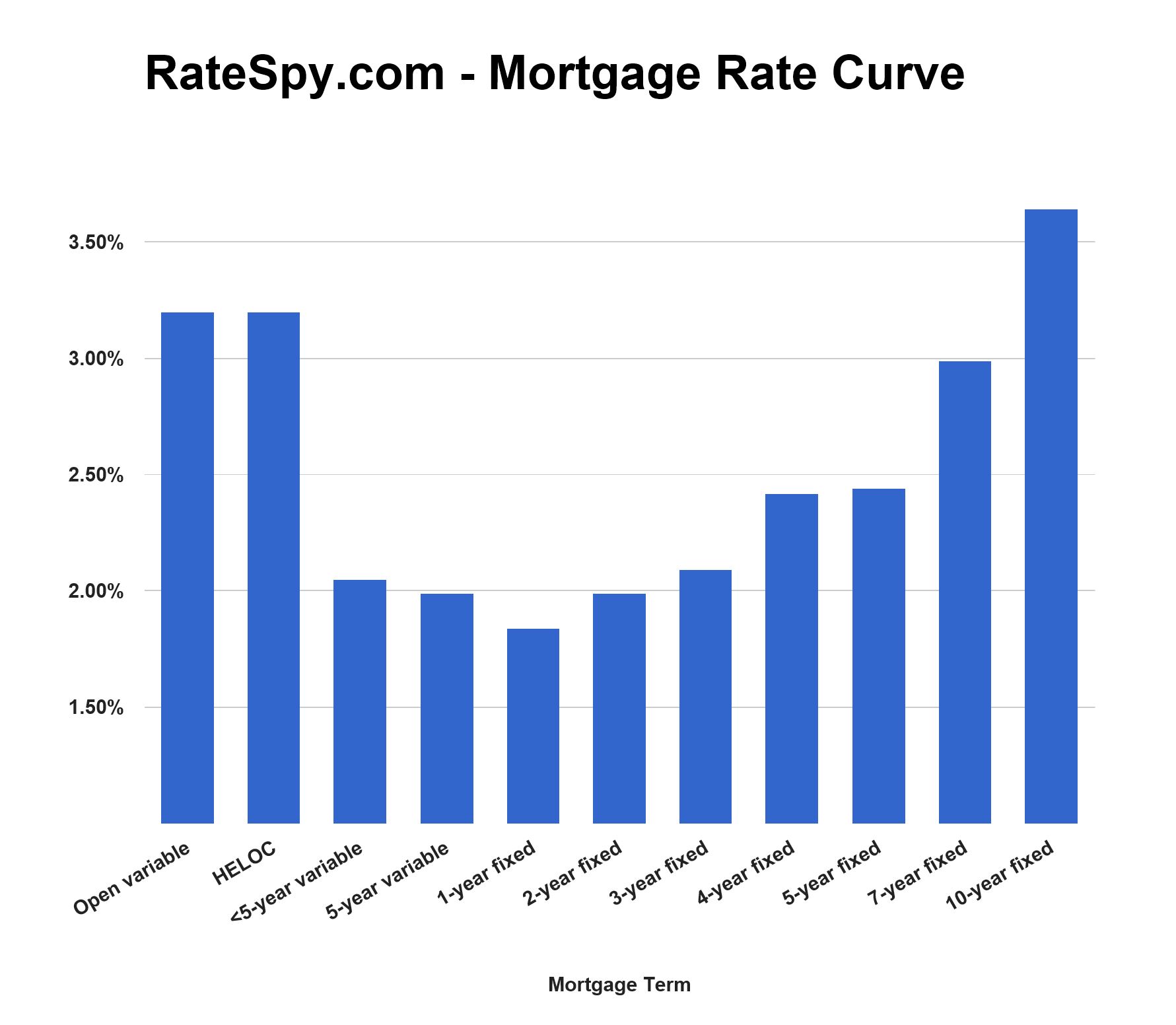 ---

---