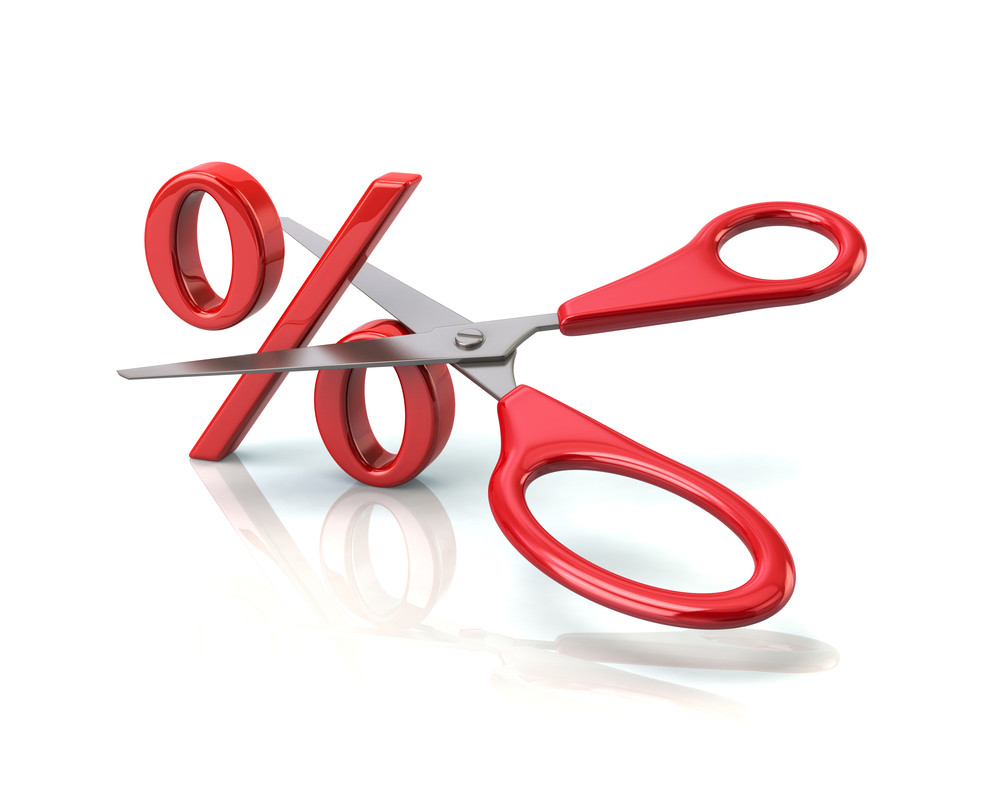 BMO Capital Markets has taken a "scalpel to [its] Canadian rate forecast," as it describes it. The company now projects just one Bank of Canada rate increase in all of 2019.
By comparison, financial traders peg the odds of a rate hike this year at just 49%. That's according to implied probabilities in the bond market, as tracked by Reuters.
BMO is one of a growing number of analysts who don't think the Bank of Canada can get to its 2.50% minimum neutral rate estimate—at least not this year or next. (The neutral rate is the policy rate at which the Bank of Canada is no longer stimulating economic growth.)
The New Neutral
"…We are of the view that neutral rates in Canada could be as low as 2%, so the current overnight rate of 1.75% is almost there," BMO wrote on Friday.
Among other things, its reasons include: disappointing domestic spending, weaker housing, questions about the future of free trade and a more dovish Fed.
Despite those negatives, the BoC has been singing the same old tune, "…The policy interest rate will need to rise over time into a neutral range."
Perhaps it sees something the market doesn't. Or maybe it's just wrong. That wouldn't be unheard of. Professional economic forecasts are wrong as often as Super Bowl bets against the spread.
In fact, for 25 straight years the 5-year rate forecasts of economists tracked by the federal government have been "far too high," BMO says. The BoC isn't much better of a predictor.
Most of the market is using models based on past data that have limited relevance to today's economic environment. Long-term GDP levels are just one example of flawed model inputs. Over time, few have foreseen the steady decline in Canada's economic growth (nominal GDP). That slowdown is a big reason why rates have drifted lower.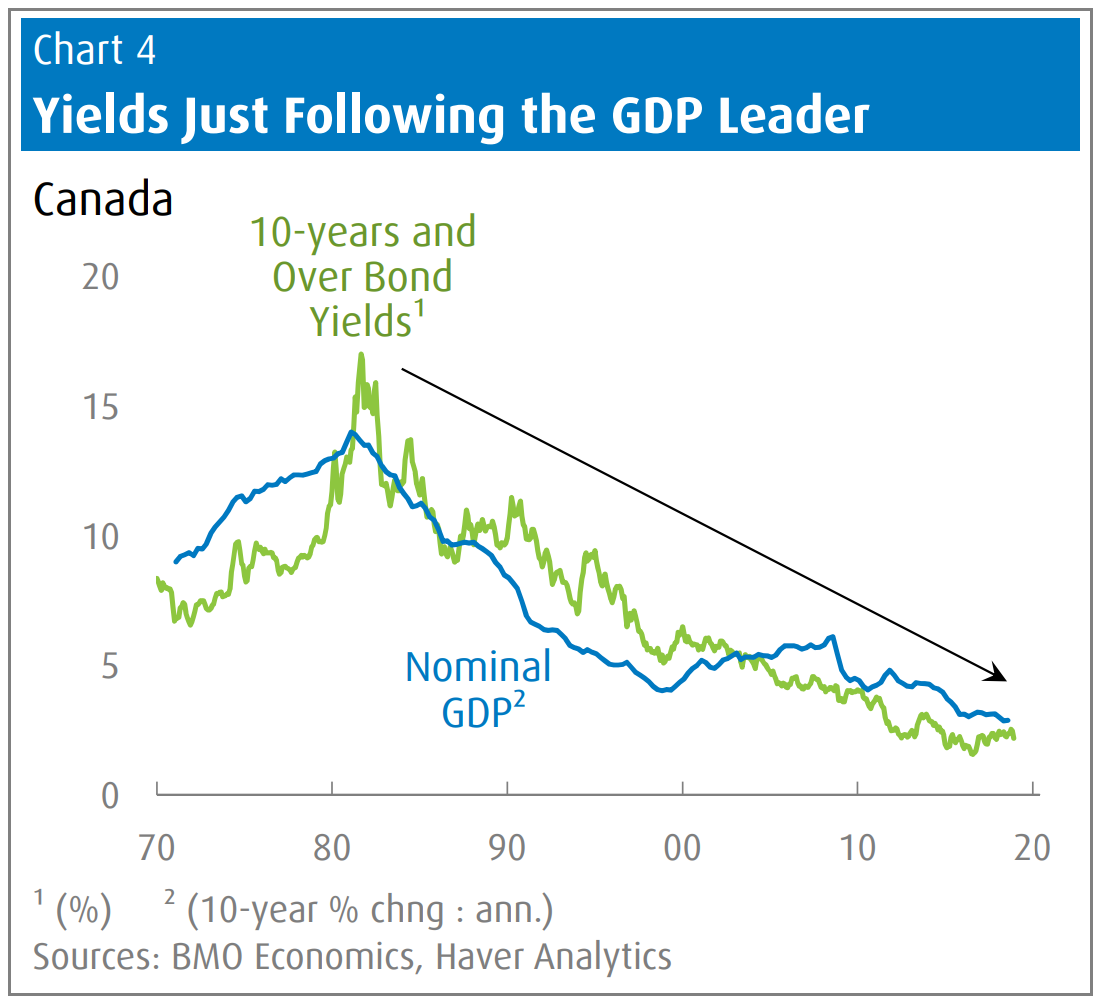 Rebound Drivers
What could it take to lift rates in a meaningful way?
BMO says it would require:
Higher and sustained inflation ("perhaps driven by faster wage" growth),
Less quantitative easing (i.e., less government bond buying), and/or
Better real GDP gains ("perhaps supported by higher infrastructure spending or productivity").
BMO states that none of these things are very likely, and hence the bank's official estimate of neutral is "probably" too high.
Even Governor Stephen Poloz suggested that neutral may be over-inflated, calling the difference between 2% and its official 2.50%-3.50% range "a rounding error."
A lot of bond pros are now betting the BoC will lower its neutral rate estimate in a few months.
Translation for Mortgage Shoppers
All this is to say that if rates do ascend further in this rate cycle, one of two things is likely true:
The rate ceiling is not extraordinarily higher, or
It may take so long for prime rate to jump 75+ basis points that any mortgage rate under 3% is a winner (assuming you're well-qualified, financially stable and risk tolerant).
A rate under 3% still gives you enough spread (versus long-term fixed rates) to ride out a few more rate hikes and still be ahead. Although, that's less true today than it was in the fall when 5-year fixed rates were 20 bps higher.
You may be wondering what terms can you find today under 3%. Well, if you're purchasing a home or transferring a mortgage to a new lender, the options currently include:
If you're refinancing, buying a $1 million+ home, financing a rental property or getting an amortization over 25 years, Canada's lowest rates are slightly above 3%. All these loan types require uninsured financing, which almost always comes at a premium these days.
---

---