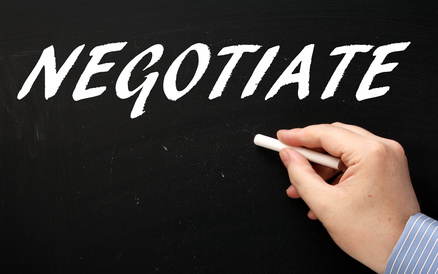 It doesn't matter what you're buying. If there's a salesperson involved, the price is almost always negotiable.
That goes for mortgages too, so here's some intel on how to win a better deal on your next one.
Step #1
First off, understand what you have to gain. Spending an hour of your time to save 10 basis points (0.10%) off your rate is worth it. That amounts to roughly $470 less interest over five years, for every $100,000 of mortgage (given a 25-year amortization).
On the other hand, calling every broker within 500 miles to save one basis point (0.01%) might mean you have too much time on your hands. Spend that time finding more favourable terms and features instead. Usually it's the contract restrictions you face after closing that really cost you.
Step #2
Successful rate negotiators learn how the system works and they don't fall prey to sales speak. Here's a little Q&A to walk you through it…
******
Q: Will I be quoted the best rate up front?

A: More often than not, no.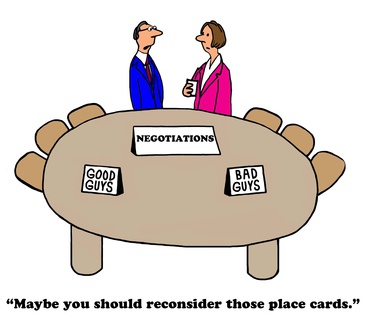 Most lenders who employ "mortgage specialists" to push their mortgages (like big banks and credit unions) have what's called "discretionary rates." Those are unpublished rates available to strong borrowers and/or good customers.
In most cases, a lender rep can choose to give you a better rate in exchange for earning a smaller commission. But most of these reps don't voluntarily quote below their "floor" rate (the lowest rate they can sell without asking for an exception from management). For this reason, if you like the lender and its mortgage terms:
ask the mortgage specialist if he/she is paid on commission, and if so

request they get a "pricing exception" from their manager to match a comparable rate you've seen online.
When working with a mortgage broker, know that all brokerages earn a finders' fee from the lender. Some are willing to "buy down" your rate with it. A "buydown" is where they forfeit some of their commission in exchange for that lender reducing your rate. The brokers with the lowest rates on this website have devoted much of their commission to buying down your rate. Three cheers for them!
Brokers who don't buy down rates typically claim to provide additional advice or service. Sometimes that's true and you get what you pay for. Oftentimes, it's just a broker with an inflated opinion of their value, or one who's simply too busy to discount.
That said, one should never expect a "full-service" broker to offer deep discount online rates. That would be like Air Canada selling first class at coach prices.
Q: Do all lenders negotiate?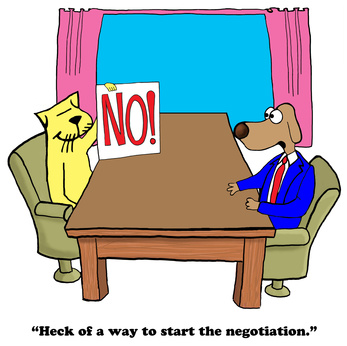 A: Nope. One example is where a lender has a strict everyday-low-pricing policy. In those cases, the lender may try to stick to its guns on pricing. But even then, they occasionally make exceptions for ultra well-qualified clients and/or those with big ($400,000+) mortgages.
Non-negotiating lenders rarely have the best deals anyway. Folks usually choose such lenders:
A) out of convenience—especially when they already bank with the lender or live near a branch, and/or
B) because they "trust" the brand.
Side note: These days, trust is overweighted as a lender decision criterion. There are no shady prime lenders left in Canada. You don't have to worry about a lender going out of business and forcing you to repay your mortgage unexpectedly. Lenders now operate in a highly regulated environment. It's ironic that so many people trust major banks, and then get bent over by their massive breakage penalties. (Note: This is not meant to slight banks, for whom we have great respect. It's just a fact that their fixed-rate mortgage penalties are more punitive.)
Another less negotiable product is the Home Equity Line of Credit (HELOC). They tend to be much harder to negotiate unless the lender's quoted rate is above the industry's going rate (which is prime + 0.50%, as of this writing).
HELOC rates are more sticky because: A) they're more costly for lenders (they require lenders to put aside lots of capital, which is expensive); and b) they're more risky for lenders because they're revolving (meaning the borrower can constantly re-borrow from them). As a result, lenders try hard to keep their HELOC profits intact.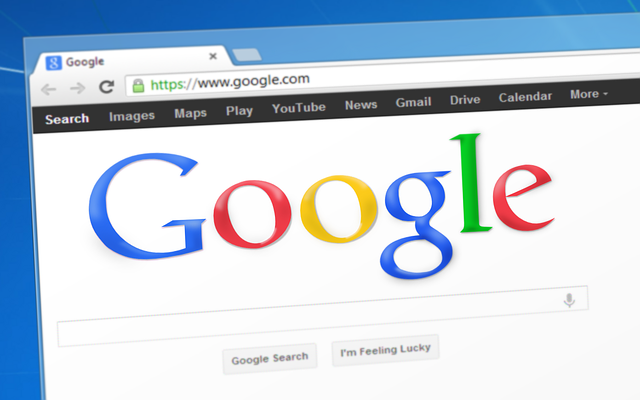 Q: What's the key to rate negotiation?
A: You've already figured it out! Research deals on a rate comparison website.
Rate sites shift the power from the lender/broker to you, the borrower. Quoting online rates shows a mortgage salesperson that you've done your homework and are serious about getting the best deal possible. In fact, it's the single most important thing a mortgage shopper can do before engaging a mortgage provider.
Quick Tip: Use RateSpy's <Email Rates> feature to email the top 10 rates for the term you're interested in.

But beware, the best rates you see online have caveats. They often come with conditions like: minimum mortgage amounts, mandatory default insurance, short (30 day) rate holds, etc. Never try to use a rate that doesn't apply to you as leverage with a lender. They'll see through you like a pane of glass.
Lastly, research rates on a site that doesn't require most lenders and brokers to pay lead fees. Traditional sites like RateHub.ca, RateSupermarket.ca and LowestRates.ca do just that. The problem is, when you exclude the majority of mortgage providers, you get far fewer lenders and brokers competing against each other. That, in turn, raises the odds that you'll miss a great deal.
Q: What's the #1 question I should ask?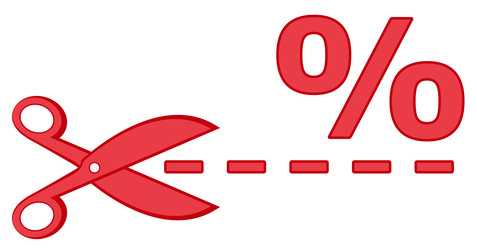 A: If you've done your homework and negotiated a leading rate, ask this one final question to your lender or broker: "Is the rate you're quoting me the absolute lowest you can offer, given my qualifications?"
If they quickly say, "Yes, absolutely," and you trust them and like their rate and service, apply and get the approval over with.
If they hum and hah, tell them that you need to do more research and you'll get back to them. Then, email a few more providers and ask them to beat what you've already been quoted (for a mortgage with similar or better features). Provide this info in your rate request email:
Name
Property city
Home value
Mortgage amount
Type of mortgage (purchase, refinance or switch)
Type of property (condo, house, etc.)
Mortgage features you want
The credit score of all applicants
******
It goes without saying that you'll pay more than just interest when you get a mortgage. You also need good advice on the lender's fees, penalties and interest rates after closing (so you're not stuck paying crazy rates if you increase the mortgage before maturity or convert from a variable to a fixed term). But never overpay for that advice, regardless of how long you've been working with your mortgage advisor. Business is business. Negotiate.
---
Sidebar: The above tips apply only to borrowers with good credit, provable income, reasonable debt ratios and marketable properties (i.e., not rural homes, former grow-ops, mobile homes, cottages, etc.). If that's not you, call a broker who specializes in "alternative" lending.
---

---