Recessionary warnings from Apple and China, weak U.S. manufacturing data and a plunging stock market accelerated the market rate collapse today.
Canada's 5-year bond yield almost touched 1.75%, where it hasn't been since 2017. The last time yields fell this fast was March 2015, while the Bank of Canada was in the midst of cutting rates.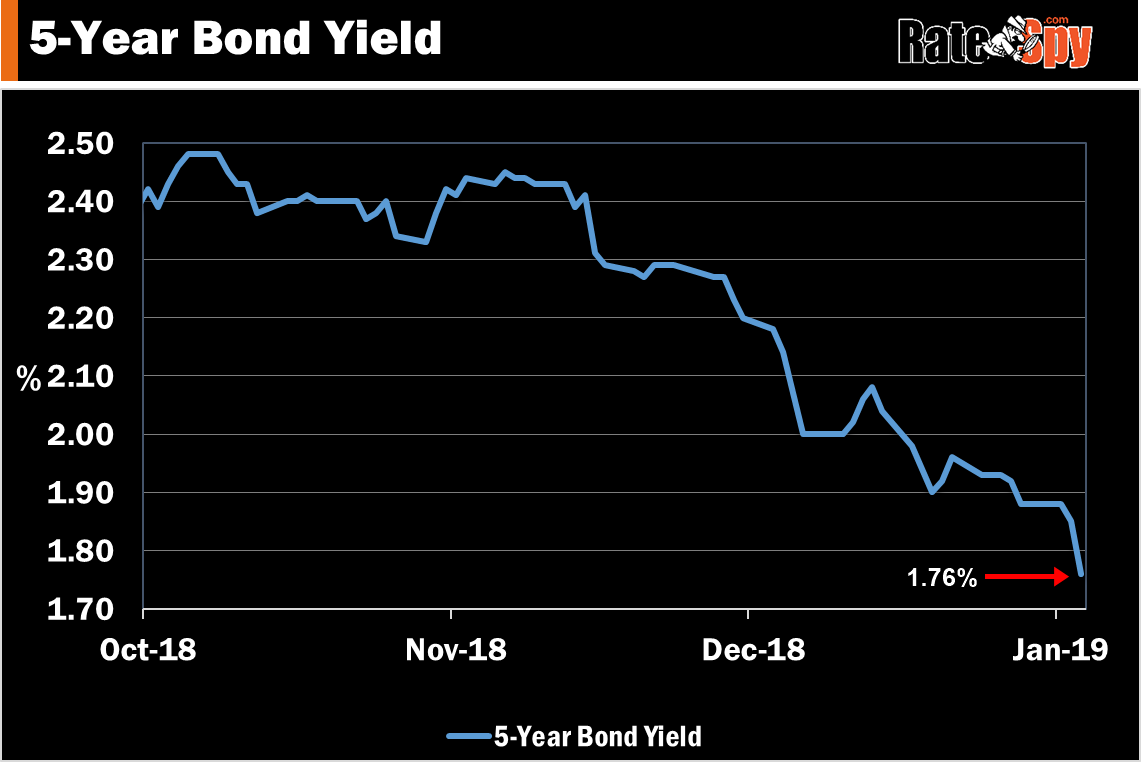 This is not your garden variety drop in yields. There's been panic bond buying (more intense buying drives down yields) stemming from crumbling economic expectations.
While we may see a rebound in yields in coming days, there's not much on the visible horizon to drive them considerably higher (here's a related Bloomberg story).
On the mortgage front, the lowest mortgage rates are little changed from last week.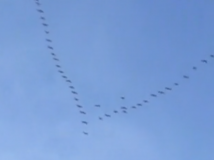 Lenders are still waiting to see: (A) where yields level out after the market volatility dies down, and (B) who cuts fixed rates first.
Banks are like a flock of geese. They all watch the lead goose. And so far, the leaders (generally RBC or TD) are still flying horizontal.
Ultimately, they'll have to descend, and when they do variable rates will still rule the roost for most financially stable risk-tolerant borrowers.
---

---