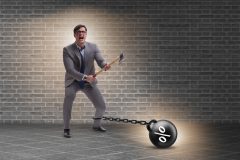 Your interest rate burden got no heavier today. The Bank of Canada gave floating-rate borrowers a breather by leaving its policy rate at 1.25%.
Holding the Bank back were these concerns:
NAFTA "uncertainty"
"Slower than expected" Q4 GDP growth
Weaker than expected "wage growth"
Canadians' "sensitivity to higher interest rates"
Household credit growth that's dropped for "three consecutive months."
Inflation, which can be jet fuel for higher rates, has ticked higher for months but is still below the BoC's 2% target. Inflation expectations, which are even more important, also generally point to 2% inflation or less.
The Bank of Canada's next rate decision is April 18. Derivatives prices imply less than a 1-in-3 chance the BoC will hike rates at that meeting. But few expect 2018's economy to be as robust as last year's 3% growth, so that should cap rates to some extent.
All in all, the market thinks we'll get two more hikes this year, but wildcards like Trump's trade policies could change that with the stroke of a pen. We've started seeing economists ratchet down their 2018 hike expectations from 3 to 2 to 1 after today's report.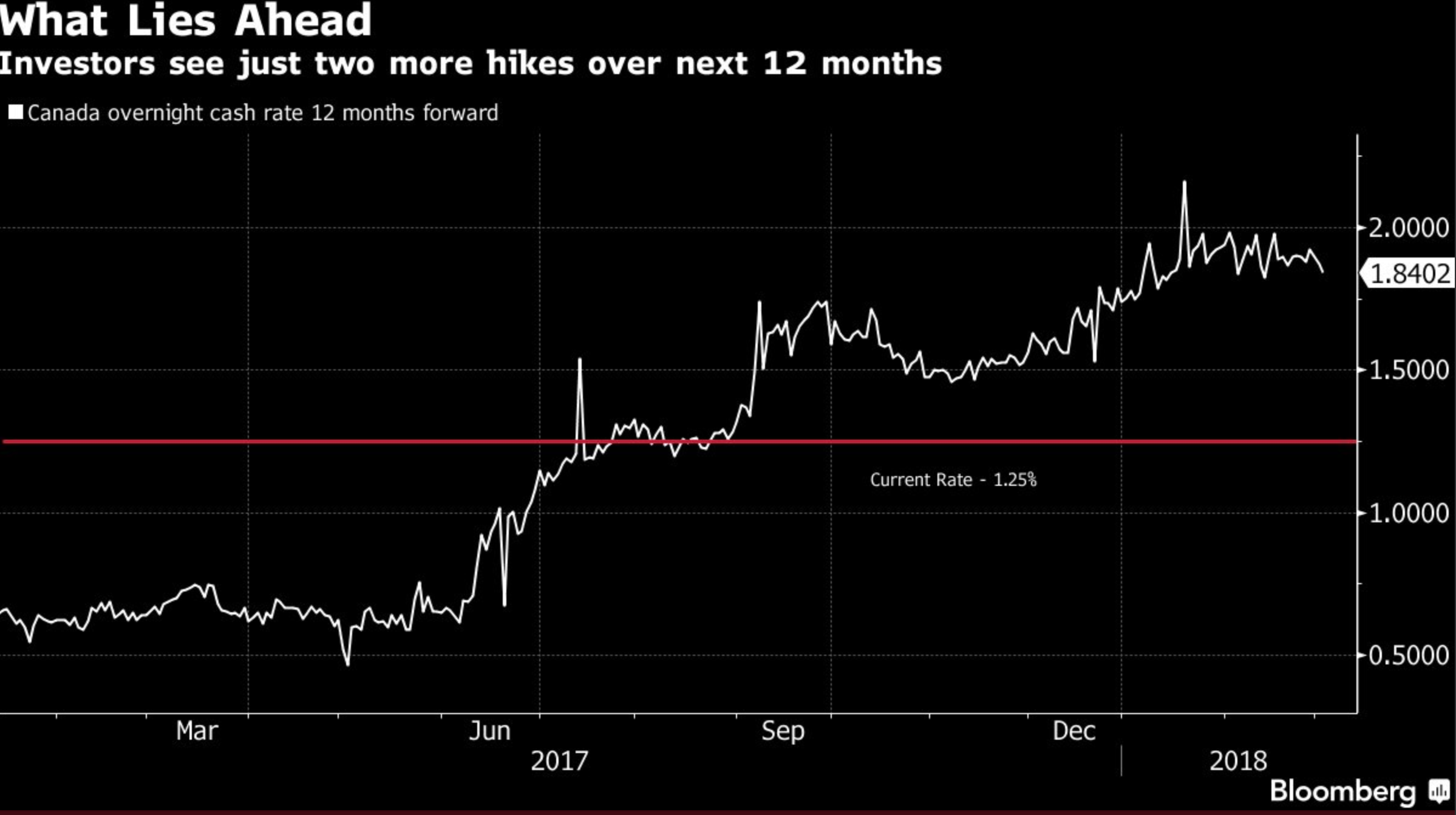 As a mortgagor, today's news shouldn't change your plans. The main fixed or variable rate decision criteria remain as they were. And Canada's lowest variable rates are still:
Prime – 1.34% for insured mortgages (effective rate)
Prime – 1.20% for mortgages with 65% loan-to-value or less
Prime – 0.86% for mortgages with 65.01 to 80% loan-to-value
Prime – 0.78% for refinances.
With rates like these, variable-rate borrowers are getting a big head start in a variable, versus common 3.39% five-year fixed rates. The Bank of Canada would have to hike at least four more times for you to pay less in that fixed rate. And that doesn't factor in other variable benefits, like the lower penalty cost, option to lock in later and lower payment.
So if you're in a variable, stay variable.
If you're a strong borrower hunting for a new mortgage, at least consider variable.
---

---